LIVE FEED

Heidi Engel ,
10 days ago
Congratulations to Mrs. Nicole Meier, Waterford Graded School District's Talented and Gifted Teacher. Mrs. Meier was recently appointed to sit on the state board of the Wisconsin Association for the Talented and Gifted (WATG). She will begin her appointment at the start of 2020. We are so proud of Mrs. Meier and know that she will do a great job advocating for talented and gifted students and their unique needs at the state level, which will undoubtedly benefit our students in WGSD! view image

Heidi Engel ,
27 days ago
My name is Madison Corey and I am thrilled to be joining the Woodfield team as a 4th Grade teacher! In December 2016, I graduated from Carroll University with my Bachelor's Degree in Elementary and Special Education 1-8 with a math minor. Previously, I have taught 4th and 5th grades as well as Special Education in a variety of settings in the Waukesha School District. As a Waterford Grade School alumna myself, I am so excited to be returning to my hometown of Waterford to teach! I currently live close by in Rochester where I am a dog-mom to two little shitzu-poodle puppies! I love spending time outside playing with them. In my free time, I enjoy reading, catching up on my favorite TV shows, and spending time with family and friends. In addition, I love to show my competitive side while playing card and board games with my family! My passion for education lies in the words of Irish poet William Butler Yeats, "Education is not the filling of a pail, but the lighting of a fire." I find my calling as an educator is not merely to deliver content in hopes that it sticks, but to inspire my students to become curious learners that yearn to find the answers of tomorrow's problems! view image

Heidi Engel ,
about 1 month ago
Welcome Mrs. Kostein! Hello, my name is Karla Kostein and I am so excited to join the Waterford community as a special education teacher at Evergreen Elementary School this coming year. I have only been here a few days, but can already feel the positive energy and welcoming atmosphere. I hold a Bachelor's degree from Carthage College and a Master's degree from the University of Wisconsin Madison. Over the course of my career I have taught all grade levels from 4K to eighth grade. "I have learned that, although I am a good teacher, I am a much better student, and I was blessed to learn valuable lessons from my students on a daily basis. They taught me the importance of teaching to a student- and not to a test." Erin Gruwell Spending time with my family which includes my husband and two sons is my favorite thing. During our free time together in the summer we love camping, and during the winter months we can be found outside on the ski hills. I am looking forward to a great year getting to know all of the students and parents. view image

Heidi Engel ,
about 1 month ago
Congratulations Mrs Kulow! The Wisconsin Choral Directors Association board has named Mrs. Kulow as the Outstanding Middle Level Director for 2019! Mrs. Kulow will receive the award in July at the University of Wisconsin Eau-Claire as part of WCDA's summer conference. view image

Waterford Recreation ,
about 1 month ago
Waterford Recreation Department Basketball Program: Register online today for our Co-ed 4K thru 4th Grade Basketball Program. Practice one (1) night / week, two (2) Saturday open gym days, six (6) Saturday morning games. Program begins in January. Registration Deadline = December 15th. Visit the Waterford Recreation Website for all details
SEE ALL posts
News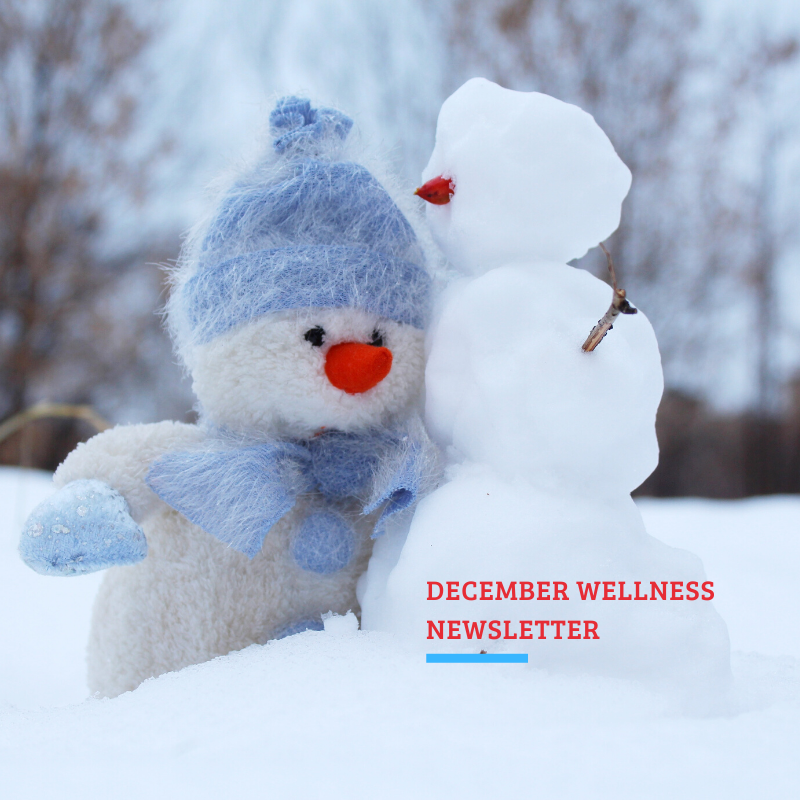 December Wellness Newsletter, for the families and student's of the read more....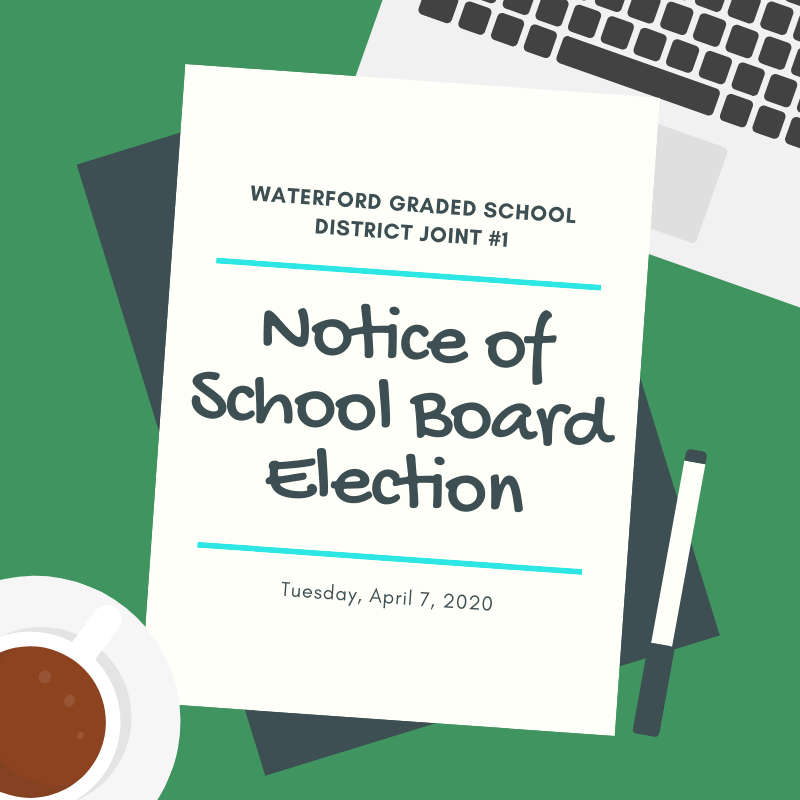 Please read the attached document regarding information on the upcoming election that will be held on April 7, 2020.
Please know that the safety of students and staff is our top priority in the Waterford Graded School District. Yesterday's read more...
SEE ALL NEWS