LIVE FEED

Heidi Engel ,
1 day ago
Calendar Update: February 25 will now be a snow make-up day. All students should plan on attending as a regular school day.
Lisa Mutter ,
9 days ago
Reminder - APTT night is TONIGHT at 6:00 view image

Heidi Engel ,
16 days ago
**AUDITIONS RESCHEDULED** Due to school closings, auditions for the roles of Young Fiona and Young Shrek in SHREK the Musical have been moved to Wednesday, February 6th. The time is 6-7:30 pm. Please see the flyer for additional details. view image

Heidi Engel ,
17 days ago
School Closing Update: All Waterford Graded Schools will be closed tomorrow, Thursday January 31st. This includes any after school activities and before/after school care.

Heidi Engel ,
18 days ago
Due to inclement weather, all Waterford Graded schools will be closed on Wednesday, January 30th. This includes before and after school care. Also, there will be no after school activities. view image
SEE ALL posts
News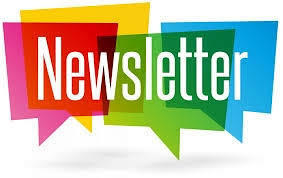 Click here to view the Trailside February Newsletter
To view the February Breakfast and Lunch Menus, please click on the links below. Both breakfast and lunch menus are also displayed on the Food Service tab of your school's web...
Do you have a child who will be eligible for 4K for the 2019-2020 school year? Or do you have a student that did not attend 4K at WGSD but will be enrolled for 5K with us? If ...
SEE ALL NEWS