The Fox River staff wishes everyone safe travels over the holiday break! Make certain to spend some quality time with loved ones!
Parent/Teacher Conferences:Oct.25 & Oct.26.Be certain to schedule your conference via Family Access!This is a great opportunity to connect with your student's teacher(s)!
Mrs. Van Buren, a nurse practitioner, was our guest speaker during the Fox River lunch time Career Cafe.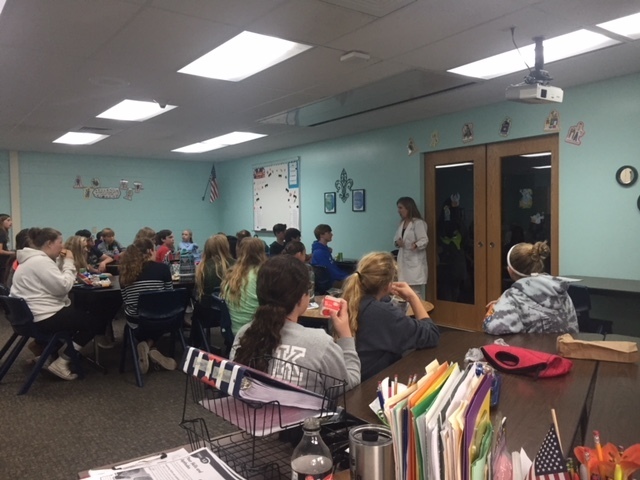 Please mark your calendar for this Thursday, October, 5---Open House @ Fox River from 5PM-630PM
Hope everyone is enjoying the beautiful weather!Don't forget about Fox River's Open House--October 5 (5-7:15PM)
Staff and students had a terrific first day of school! Fox River is a great place to be!
Have a fantastic Labor Day! See you Sept. 5! Just a reminder that there is no late bus for Fox River starting in the 2017-18 school year.

The first of four community listening sessions regarding the future of Fox River Middle School will be held tonight at 6:00 p.m. in the Evergreen gym.
Enjoy the rest of your summer! Fox River is ready for the return of students--Sept. 5!

WGSD is hosting several community listening sessions in the coming weeks. The primary goal of these community listening sessions is to get feedback on options for changes to Fox River Middle School.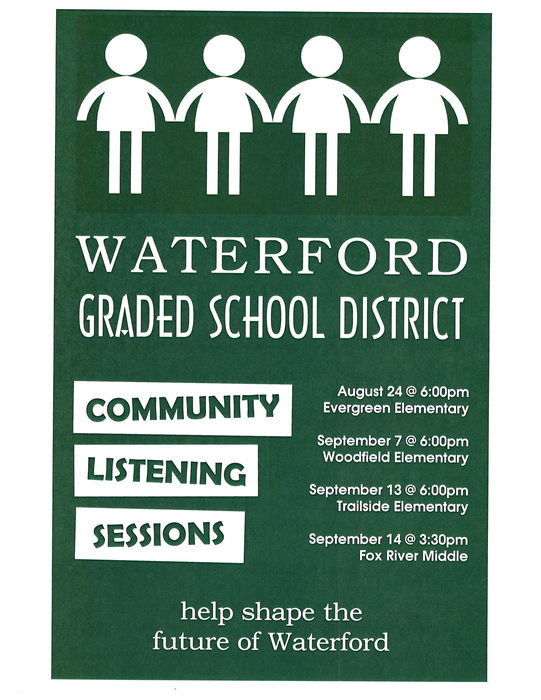 First Day of School for 5K-8 Grades September 5, 2017 First Day of School for 4K Grade September 6, 2017
Last Day of School for 5K - 7th Grade Early Release: K-6 dismiss at 11:30 AM; 7th dismiss at 12:45 PM
Summer Break June 9, 2017—September 4 (First day of 2017-18 School Year Sept. 5, 2017)
Last Day of School for 4K and 8th Grade: June 7
Monday, May 1 is a Teacher Inservice Day. There is No School for students. Thank you!