Enjoy the rest of your summer! Fox River is ready for the return of students--Sept. 5!

WGSD is hosting several community listening sessions in the coming weeks. The primary goal of these community listening sessions is to get feedback on options for changes to Fox River Middle School.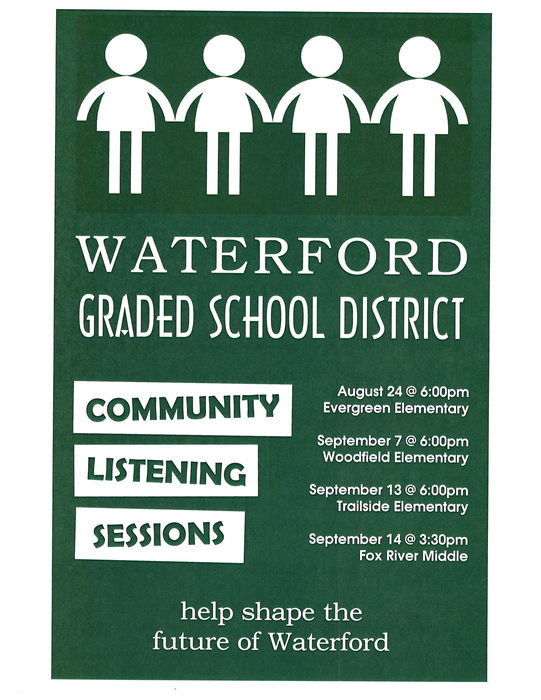 First Day of School for 5K-8 Grades September 5, 2017 First Day of School for 4K Grade September 6, 2017
Last Day of School for 5K - 7th Grade Early Release: K-6 dismiss at 11:30 AM; 7th dismiss at 12:45 PM
Summer Break June 9, 2017—September 4 (First day of 2017-18 School Year Sept. 5, 2017)
Last Day of School for 4K and 8th Grade: June 7
Monday, May 1 is a Teacher Inservice Day. There is No School for students. Thank you!