Waterford Union High School Student Council will be hosting a 7-8th grade dance this Friday. What: 7-8th Grade Dance Where: WHS Cafeteria (Enter through door #19...only door open!) Date: Friday, January 7, 2022 Time: 7:00-9:00 pm (Students can leave at 8:30pm. If you need to leave before that, a parent needs to come into the dance to "claim" you.) Admission: $5 (per person) Must have your Student ID to enter! Concessions: Soda/Water $1 each Future 7/8th grade dances for this school year can be found below. Feb.11th April 8th June 3rd (6th graders are invited too!) For questions please contact: Mrs. Shannon Clarksen Student Council Co-Advisor Waterford Union High School 262-534-3189 ext 2129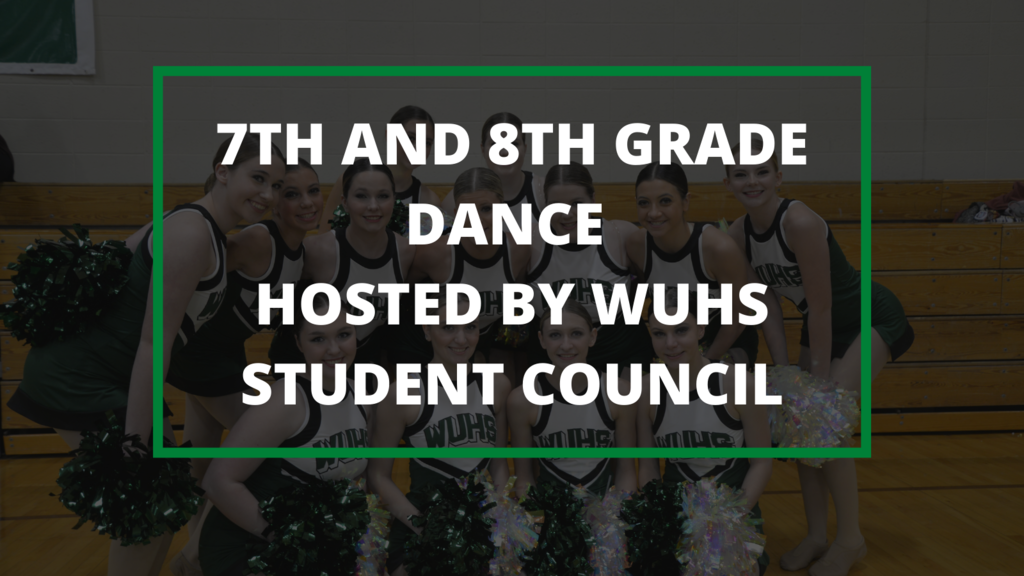 ATTENTION 8th Grade families - By now you should have received an email to start the pre-registration process for your current 8th grader to attend Waterford Union High School next year. Please complete that process before January 15th. If you did not receive an email or are going to be a new student to WUHS please contact Emily Castle at
ecastle@waterforduhs.k12.wi.us
.

Our 7th graders are partaking in the National #HourofCode event this week. Computers and coding are a part of nearly every industry and career, therefore students having some background and exposure to coding is greatly beneficial for our Falcons!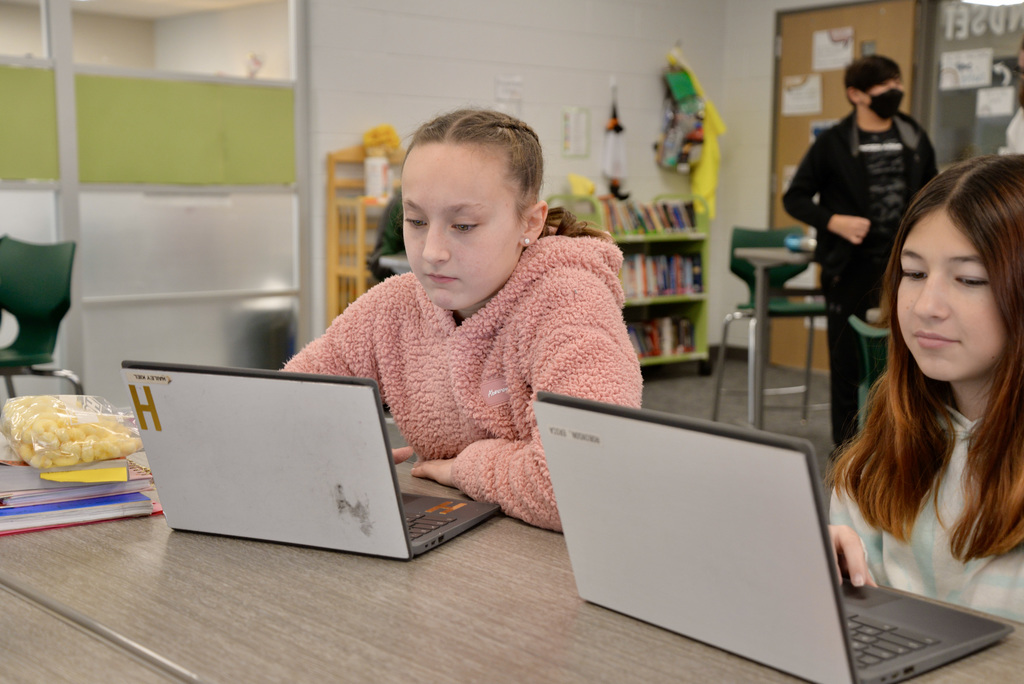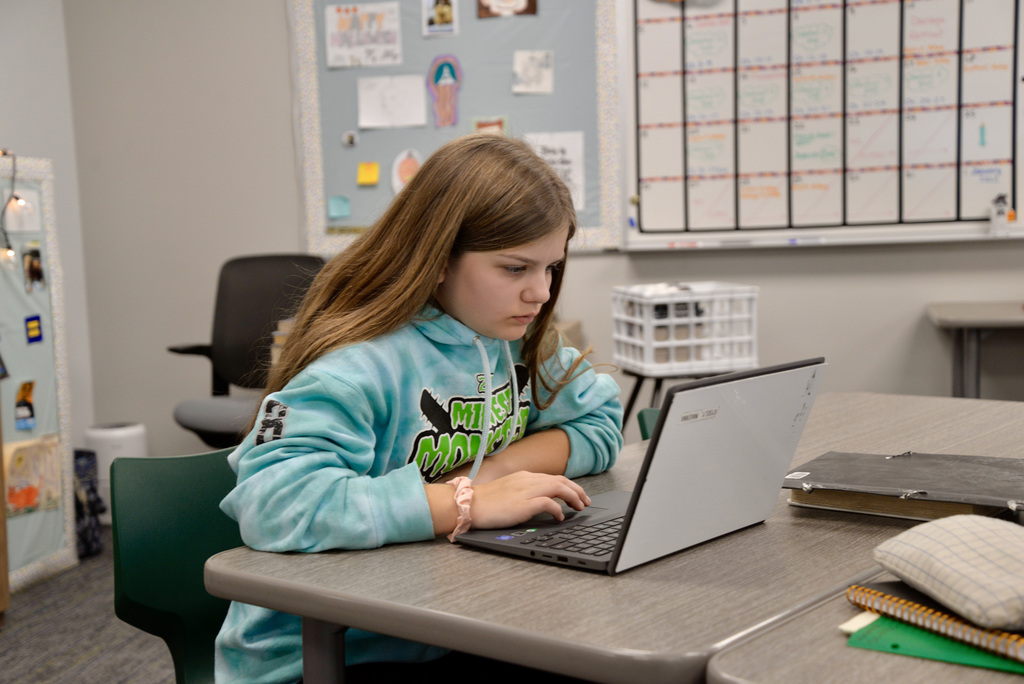 Dear 8th Grade Parents; Waterford Union High School wants to be sure all students are on track for college and career readiness—choosing the right high school courses, working on areas for improvement, and even thinking about your college and career plans. This year, we've chosen to administer the PreACT® 8/9 as one of the first actionable steps 8th grade students can take to become ready for the future; both in high school and beyond. We strongly encourage all 8th grade students to register to take the PreACT 8/9 as this test will be the primary tool WUHS will use to place students in both Advanced and Reinforcement classes for the upcoming school year. Please see the attached parent letter for additional information and benefits of the Pre ACT 8/9. Please use this link to register
https://bit.ly/8thGradePreACTRegistration
DATE: December 11, 2021 TIME: 8:00AM - 11:30AM WHERE: Fox River Middle School Please direct any question to Nicole Werner at Waterford High School, 262.534.3189 ext. 3401;
nwerner@waterforduhs.k12.wi.us
.

REMINDER - NO SCHOOL NOVEMBER 24TH -NOVEMBER 26TH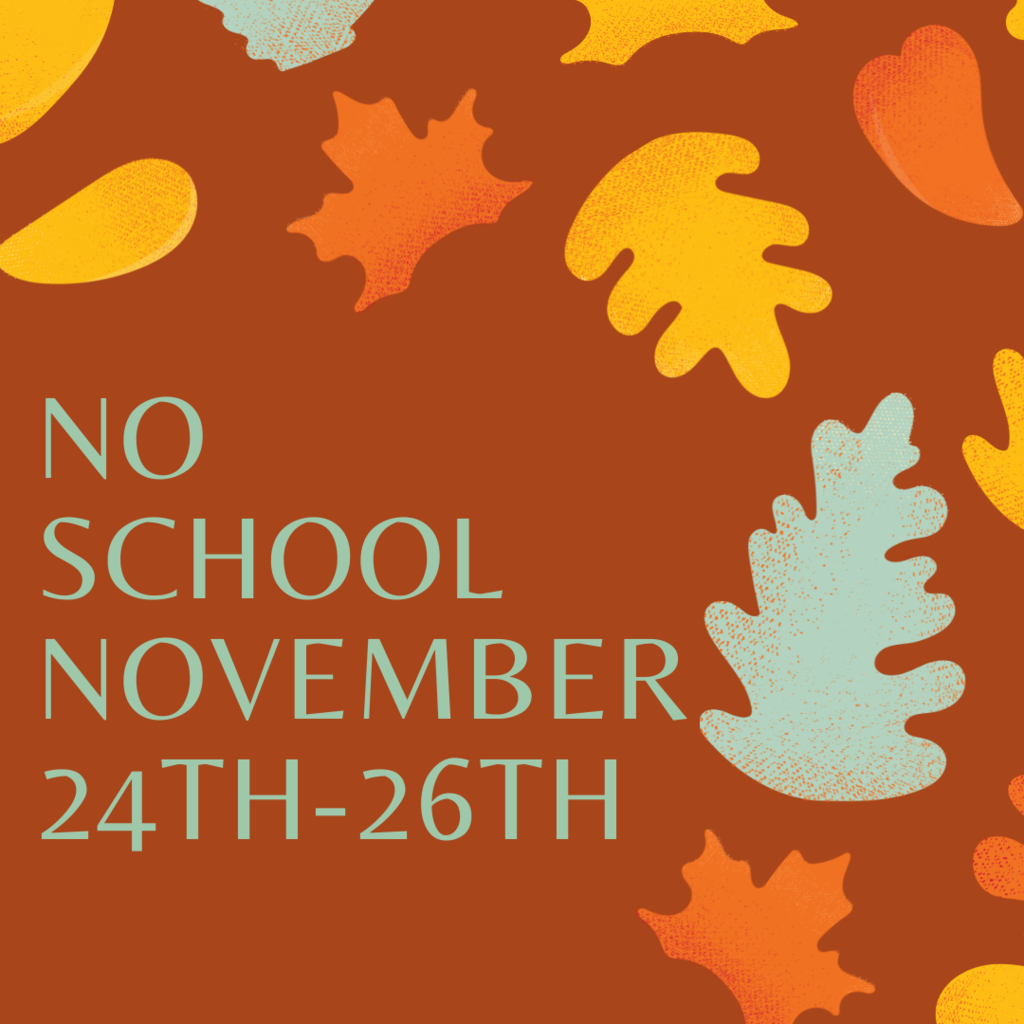 Fox River will be hosting the Scholastic Book Fair during Falcon Times for students and during conferences for families.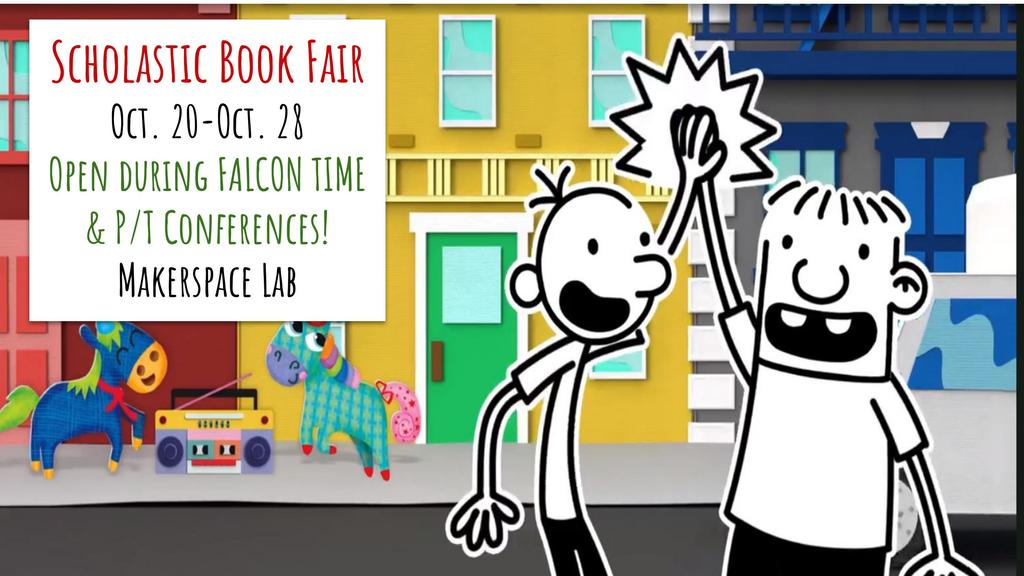 On the evening of November 12th, we will again be hosting a Fox River Fun Night! Students will be invited into the building from 6-8 PM for an evening of fun activities like open gym, board games, movie rooms, dancing in the cafeteria and cookie decorating for a $5 entrance fee! Below you will find a link inviting you to donate some treats that will be sold at the evening fundraiser. Please drop off the donations in the office by the afternoon of Nov 12th clearly marked for the Vets Day event.
https://bit.ly/FoxRiverVetsDay2021
Thanks so much for any help you can contribute! Fox River Middle School Staff Any questions?
underly@waterford.k12.wi.us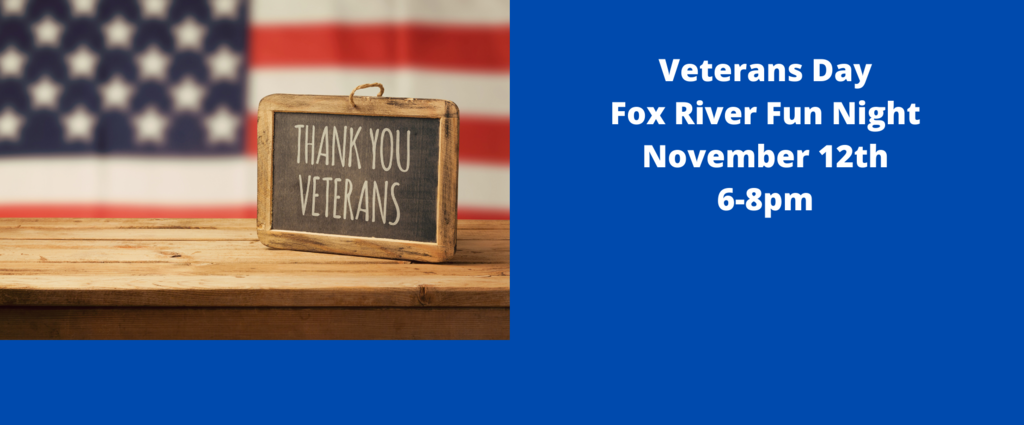 It's Wisconsin School Board Week! WGSD students benefit every day from the leadership and vision of our school board. Thank you Mrs. Fiehweg, Mrs. Hoadach, Mr. Koncki, Mr. Schrader and Mr. Wishau!

WGSD is NOW HIRING!!!!! The Waterford Graded School District is looking for people in all areas! We have both full and part time positions open. Feel free to share with friends and family!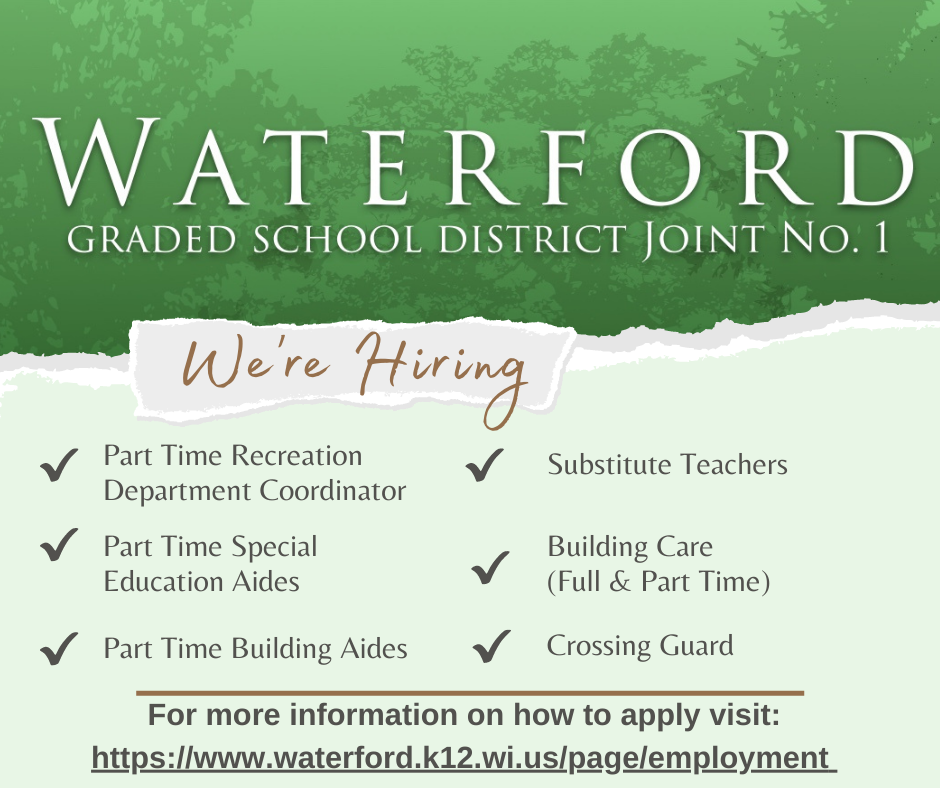 Today we welcomed our 6th graders by hosting the annual WEB (Where Everyone Belongs) event! 8th grade leaders will be showing the younger ones the ropes today. Can't wait to see everyone tomorrow!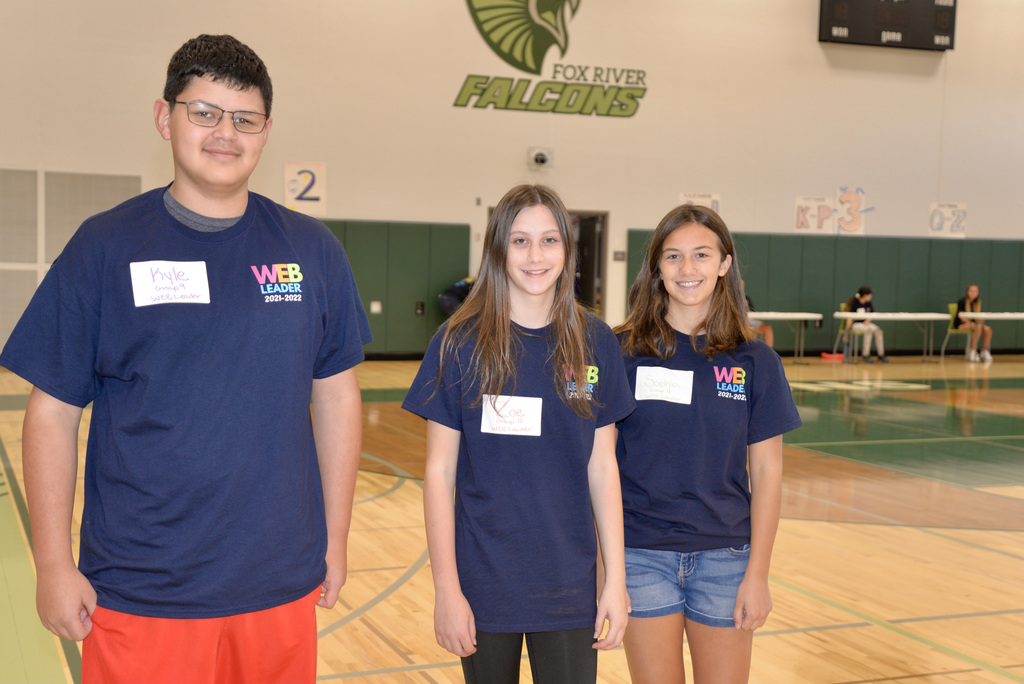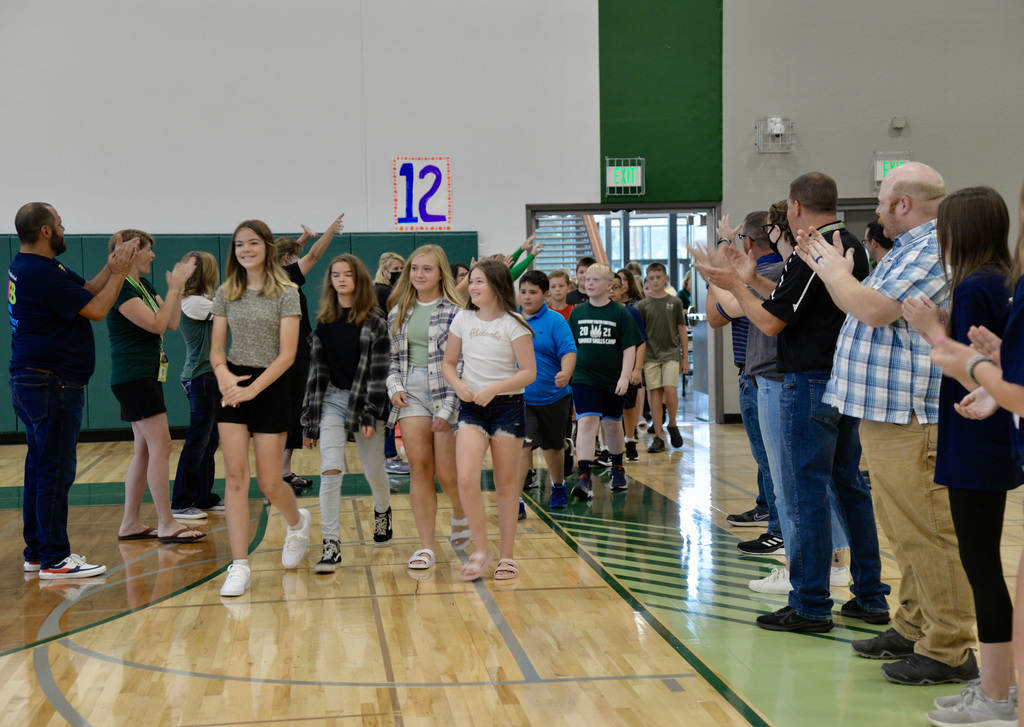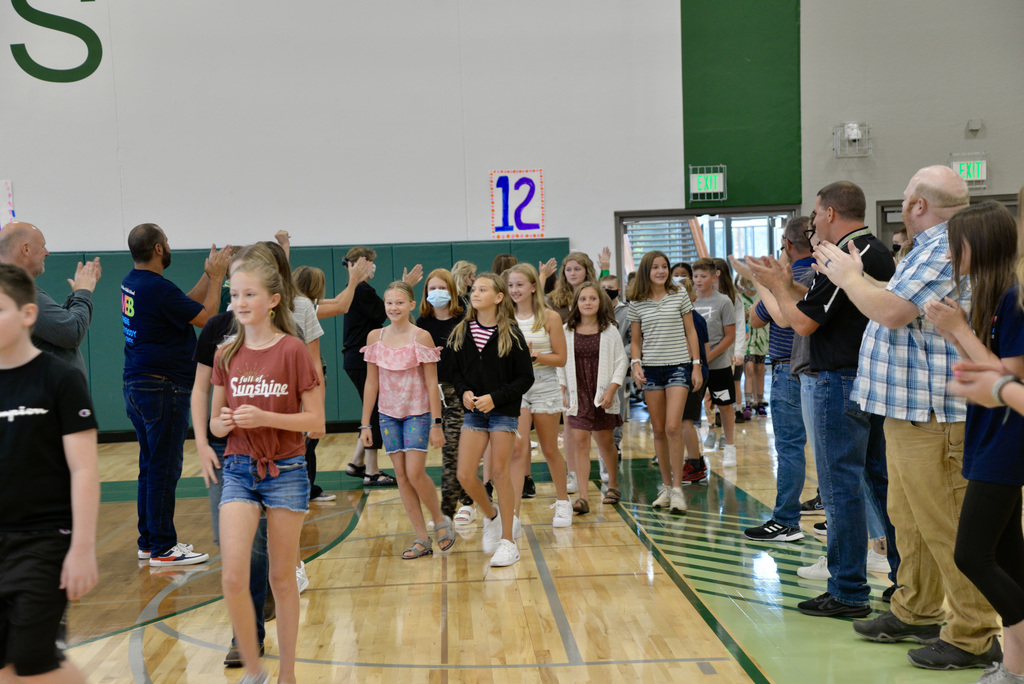 Silver House Graduation was a success! Congratulations to ALL the 8th graders and we wish you nothing but the best as you continue your journey into high school! You can view all the photos by visiting this link:
https://photos.app.goo.gl/Nq6Yed7cx9vmJeAX8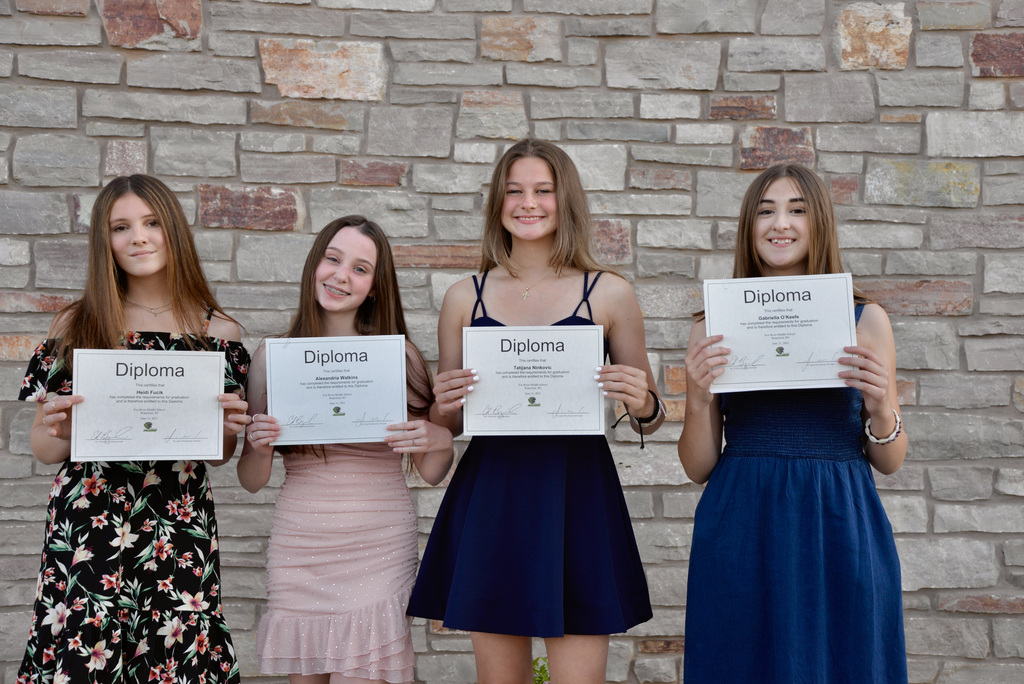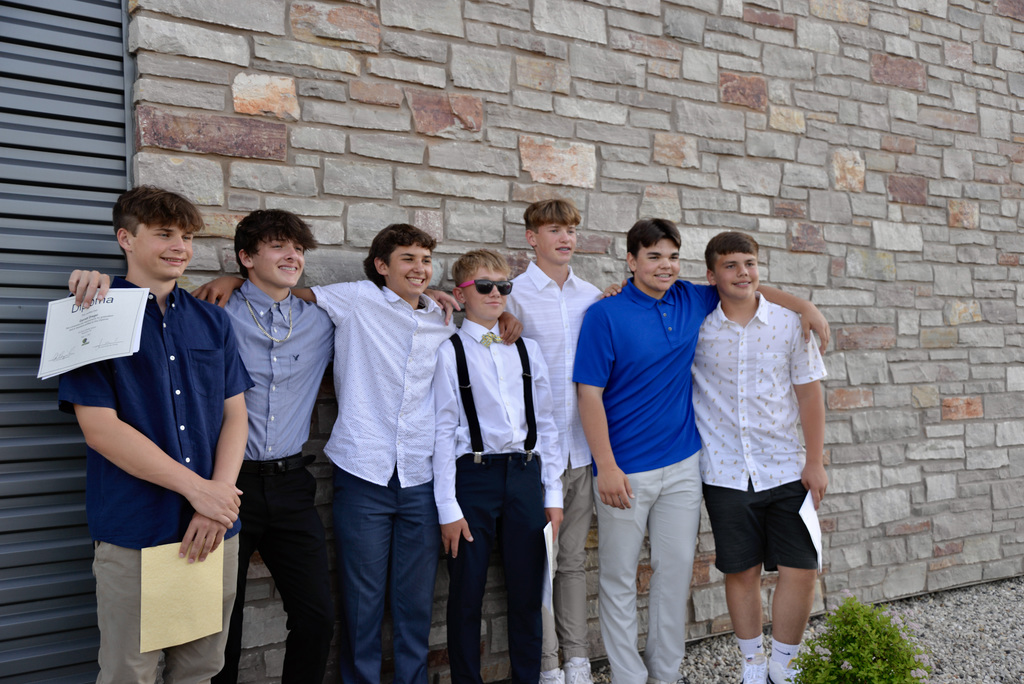 Graduation night one is complete! Thank you to everyone for coming out and celebrating our 8th graders. You can view the photo album from last night by visiting this link:
https://photos.app.goo.gl/11By4vDpt1UNFuw7A
Graduation night two will be live streamed on Facebook tonight!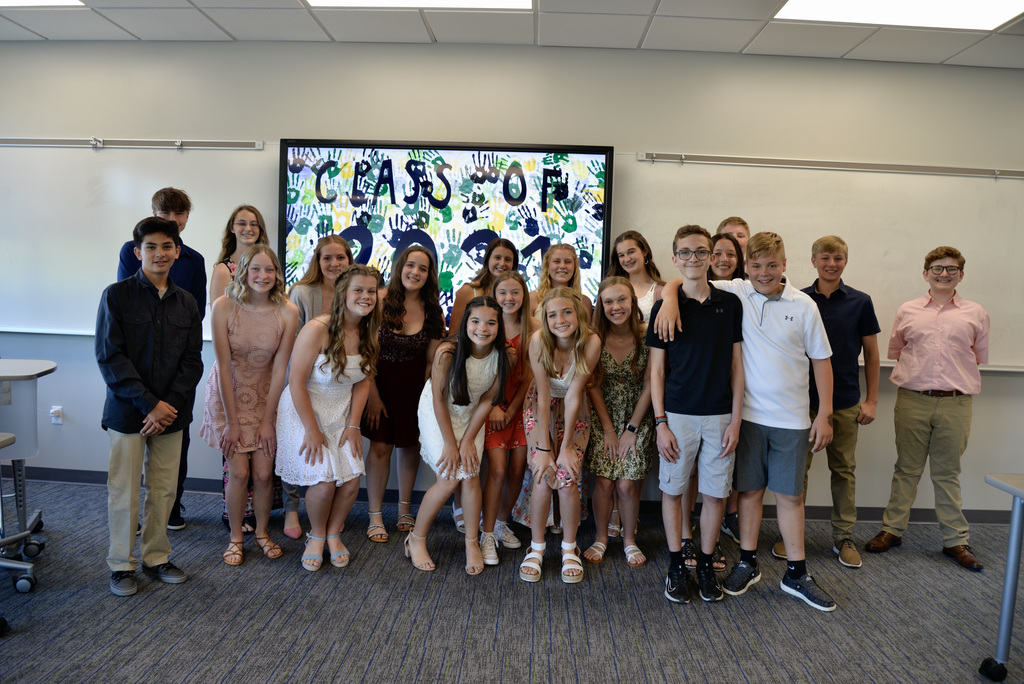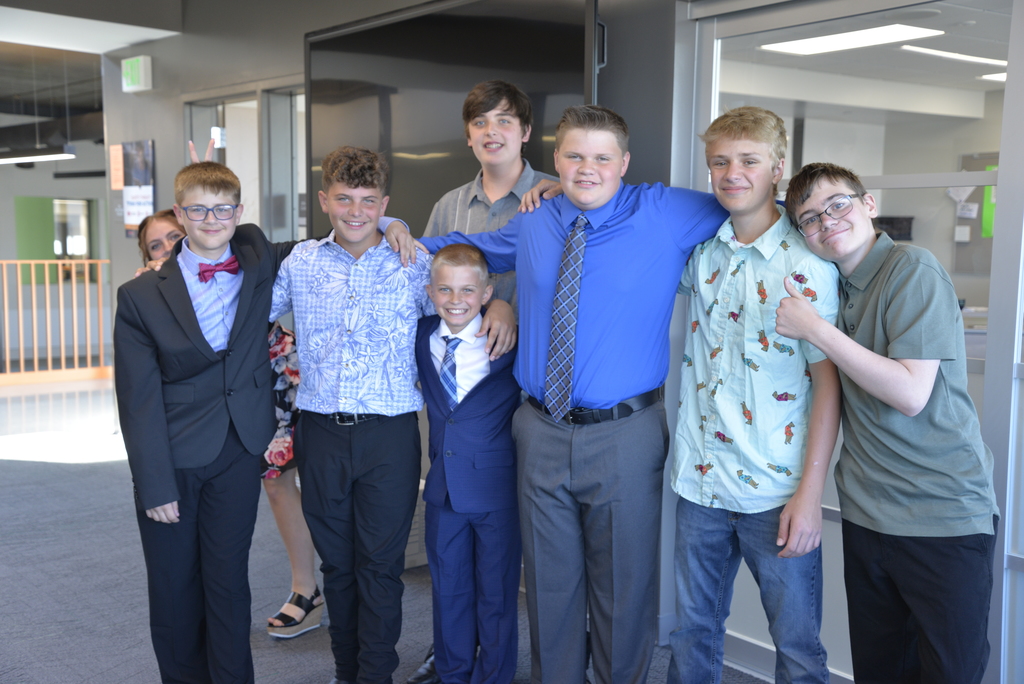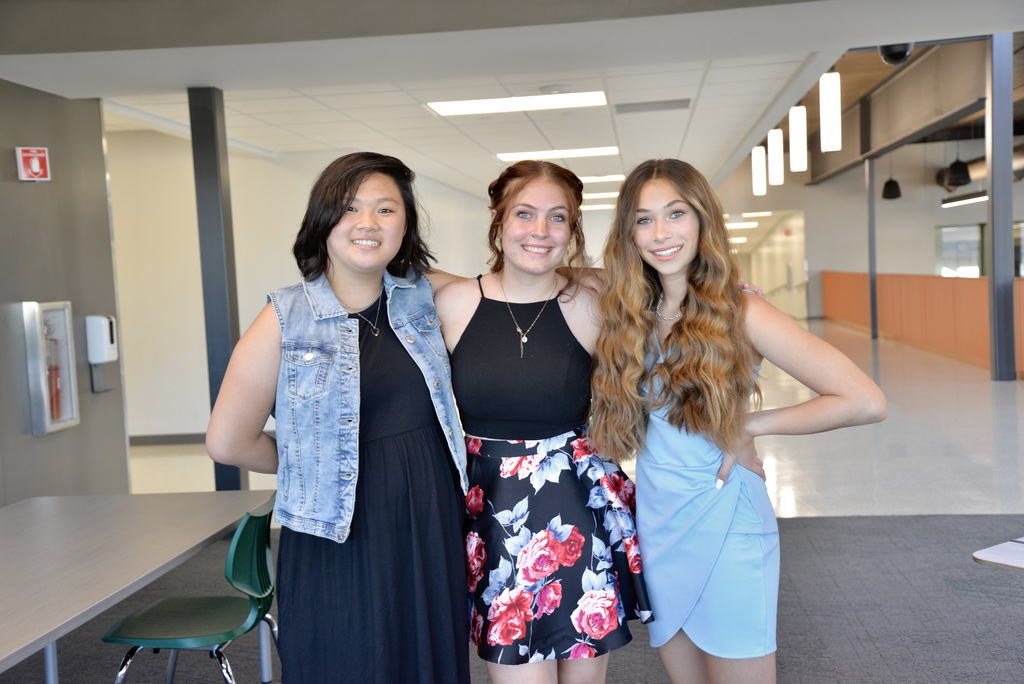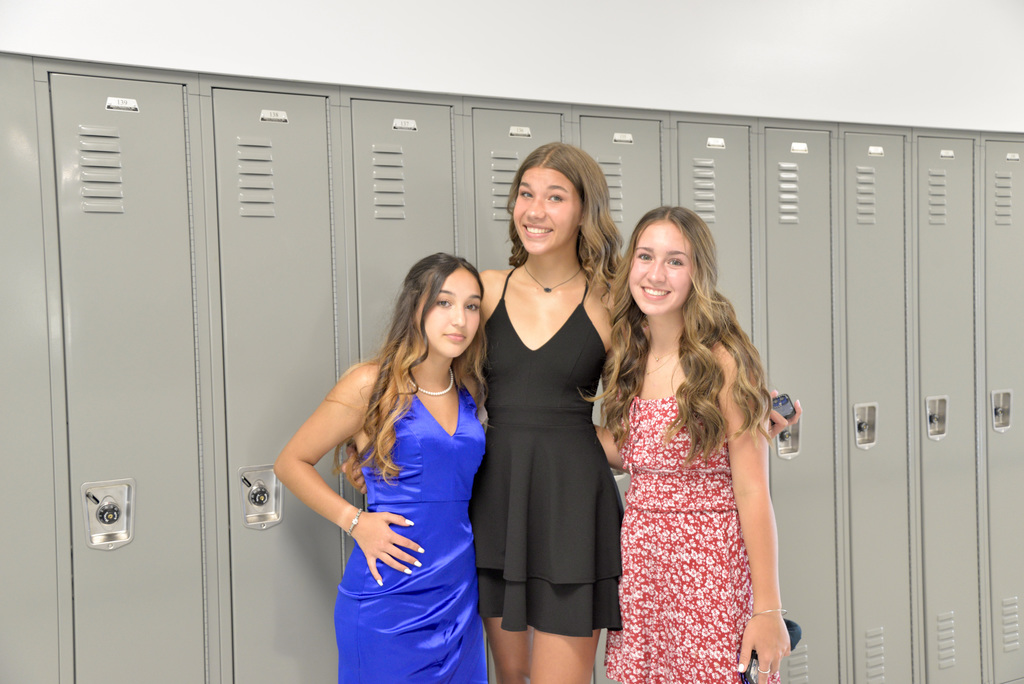 Eight students from Fox River will have art on display in the Expo Building during the Wisconsin State Fair (August 5- 15th) as part of the The Young People's Art Exhibit! Our student artists are: 💚 Kacyn Addis, 6th, Dragon Eye Drawing, (1st Place) 💚 Kylie Ciaglo, 7th, Pastel Landscape 💚 Jack Gordon, 8th, Clay Sculptures (1st Place) 💚 Akira Hancock, 8th, Acrylic Painting (3rd Place) 💚 Madeline Hansen, 6th, Pencil Drawing 💚 Dakota Jurgens, 7th, Clay Tiles (1st Place) 💚 Carlee Shaw, 8th, Mandala (Color Wheel Inspired Award) 💚 Sari Spiegelhoff, 8th, Portrait Drawing (Perfect Pencil Award)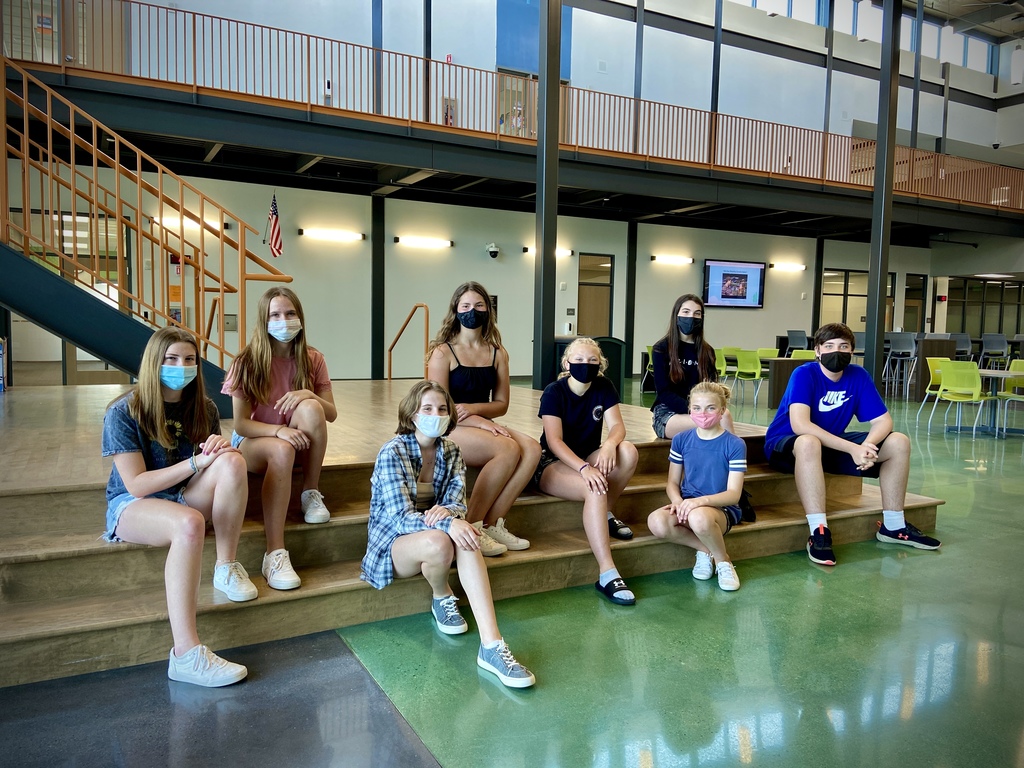 The Waterford Recreation Department has extended the Summer Playground registration deadline to Sunday, June 6th! Please visit
http://bit.ly/WaterfordRecreation
or call Ms. Maddie Szalewski at (262) 524-8200 ext1131 for more information.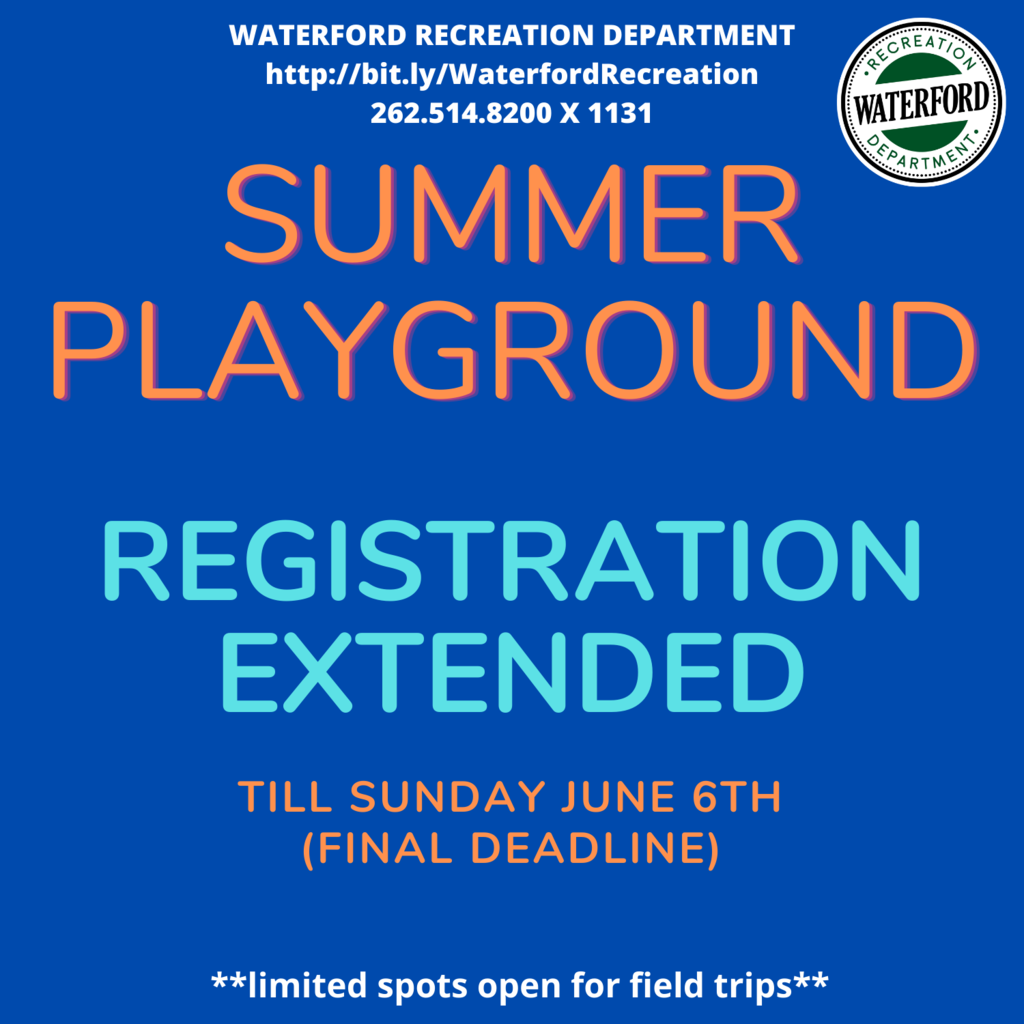 Our Falcons are celebrating earth day by cleaning up local roads!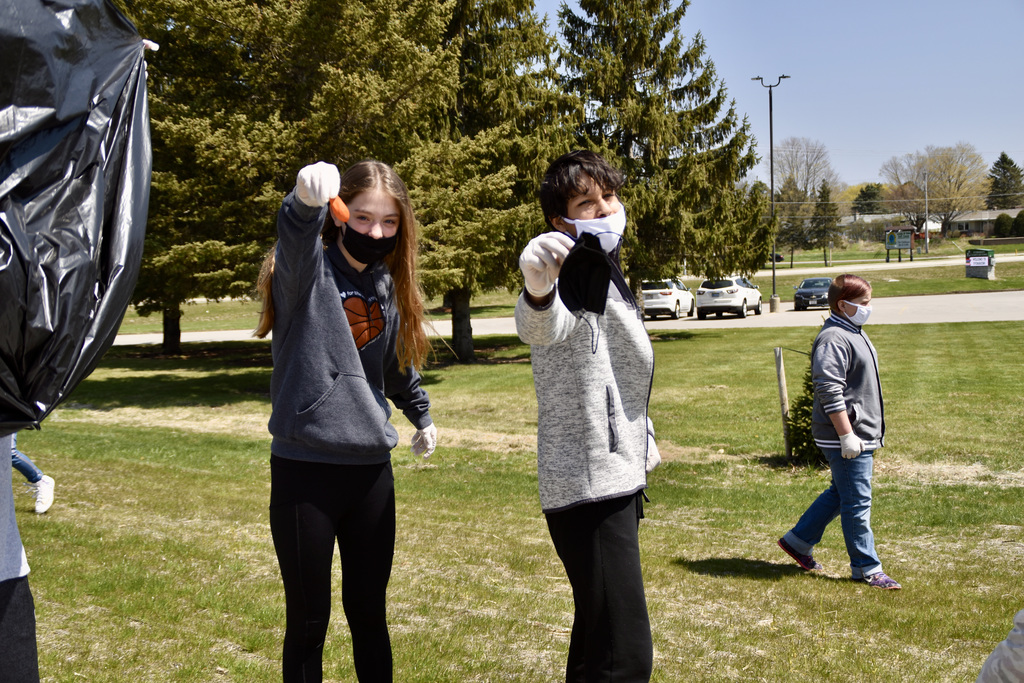 Summer Playground is back! Stay tuned for more details!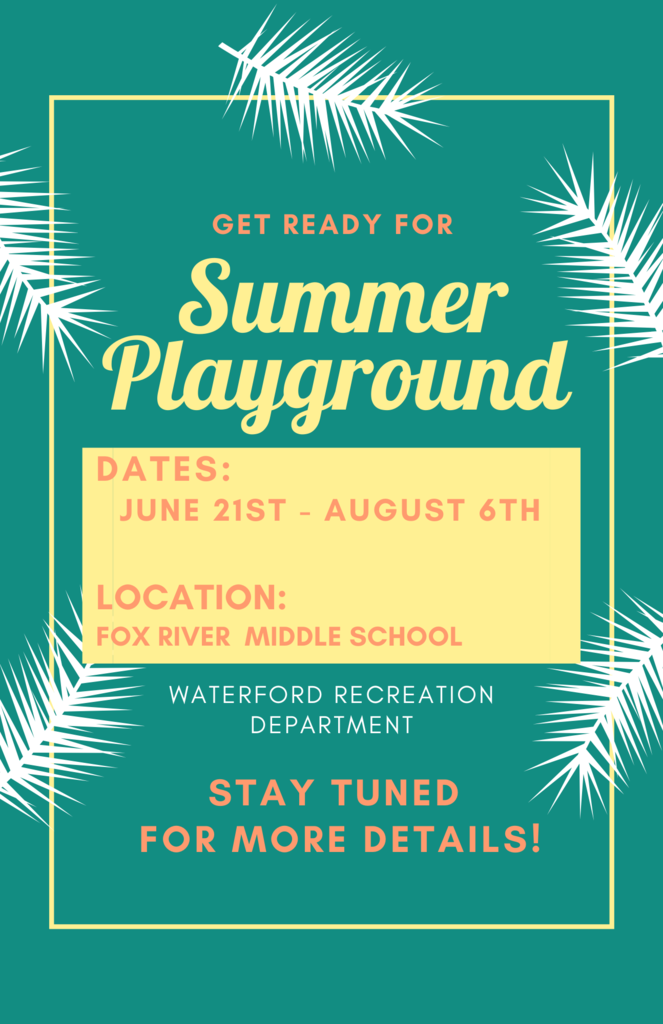 Good evening - Report cards for elementary grades kindergarten through 5th grade will be available on Skyward Family Access tomorrow, March 19th, between 2pm and 4pm. After 4pm ALL Skyward Family Access including Fox River Middle School will be unavailable until Tuesday March 30, due to system wide upgrades.

Fox River is having a virtual Scholastic Book Fair, now through March 14. This is a great way to support your child's school, get great books delivered to your door, AND support your child as a reader.. Some amazing features of our Virtual Fair: *Over 6,000 items to choose from, including new releases, best sellers, and value packs *All orders ship direct to your home *FREE shipping on book-only orders over $25. To enter the virtual Book Fair please go to:
https://bit.ly/2PJT11F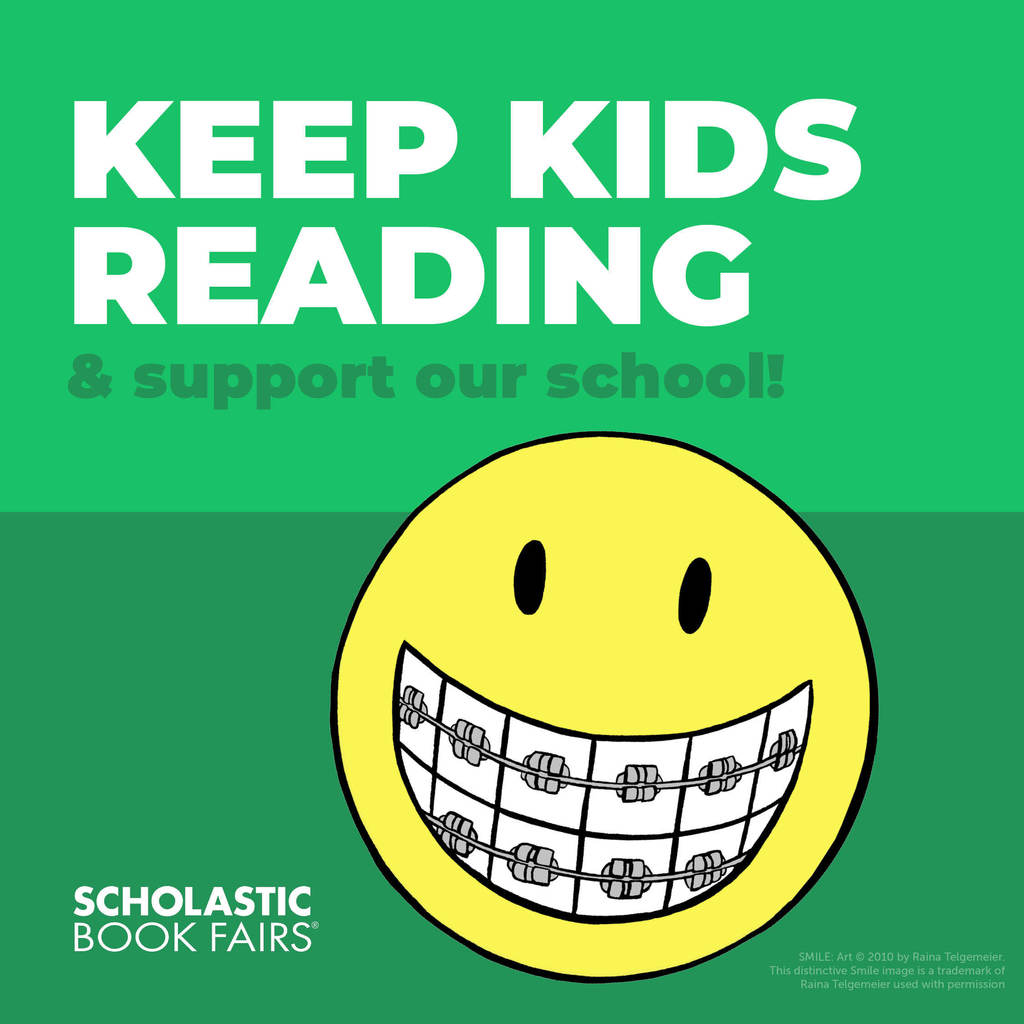 Waterford High School is proud to present this year's musical, Carousel. Unfortunately this year, we cannot bring our grade 6-8 students up to the high school for a day time performance, so we are sending out this special invitation to attend a "feeder school performance" on Wednesday, March 10 at 7:00 p.m. You can get up to two complimentary (free!) tickets to the performance by emailing
kbrown@waterford.k12.wi.us
for a code and going to wuhspac.ludus.com! Please know we are limited to only 150 people in person, so please only request the number of tickets you intend to use. All social distancing protocols will be employed. At this time, we are requesting that only grade 6-8 students attend - no extra family members (unless needed for special needs requests). If you wish to see the full performance, tickets are available at the same website. We will be streaming the Friday night show. If you have any questions, please feel free to reach out to me at
dmachan@waterforduhs.k12.wi.us

With today being the last day of National School Counseling Week, WGSD would like to say thank you to all of our school counselors for taking the time to share with us what they are "ALL IN for" . National School Counseling Week - Day 5 - All In for School Counseling because...