Happy Veterans Day! Our students dressed for the occasion today 🇺🇸🇺🇸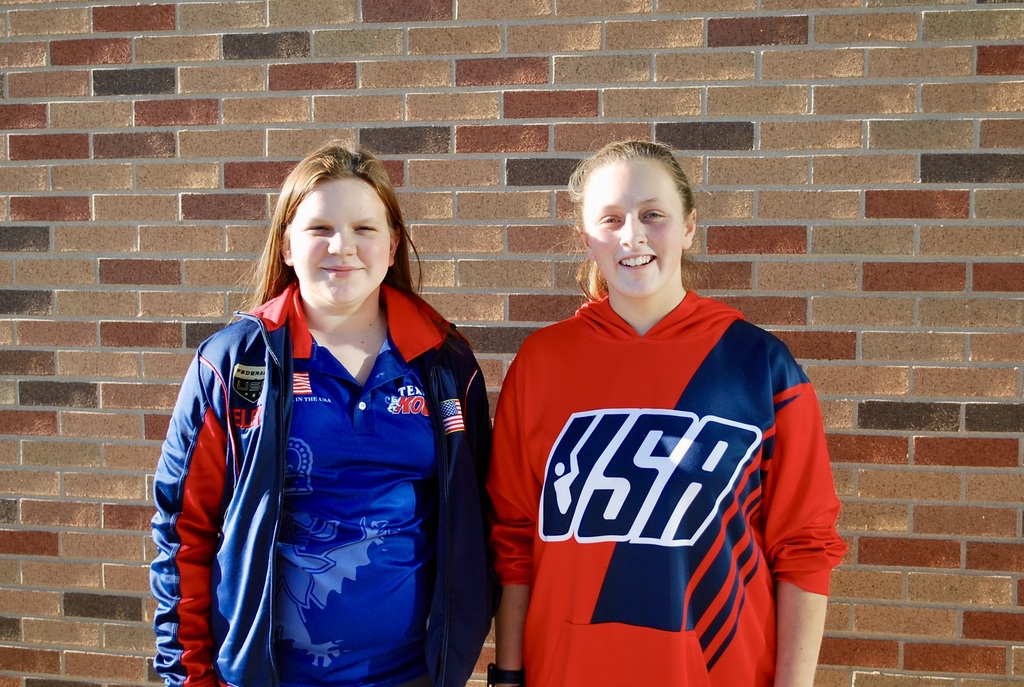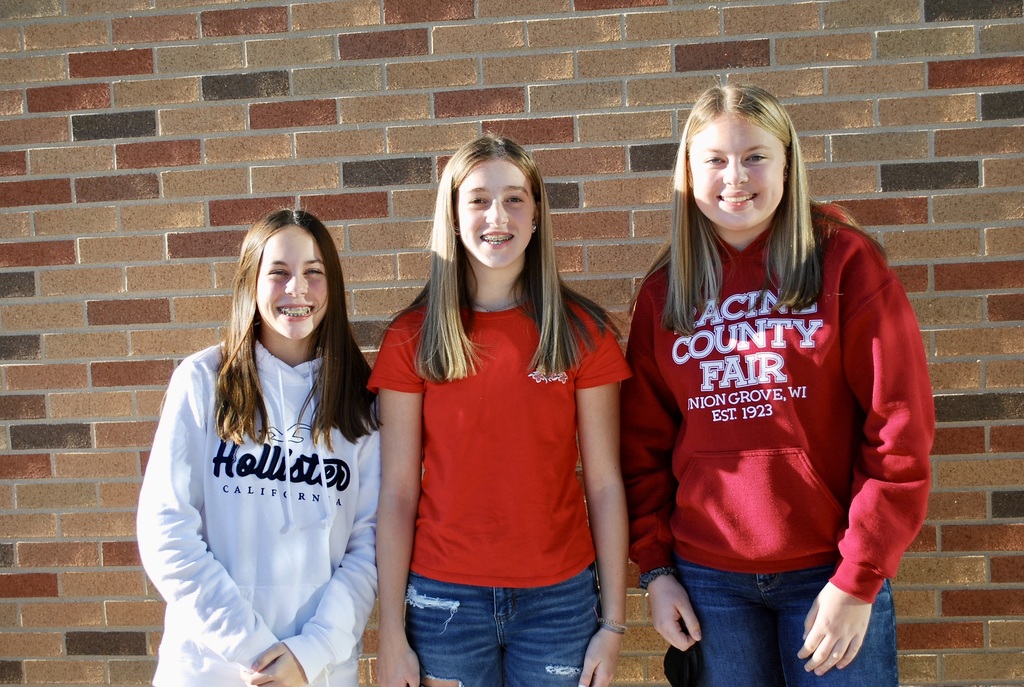 The official Ribbon Cutting for Fox River Middle School will be held on November 9th at 5:30pm.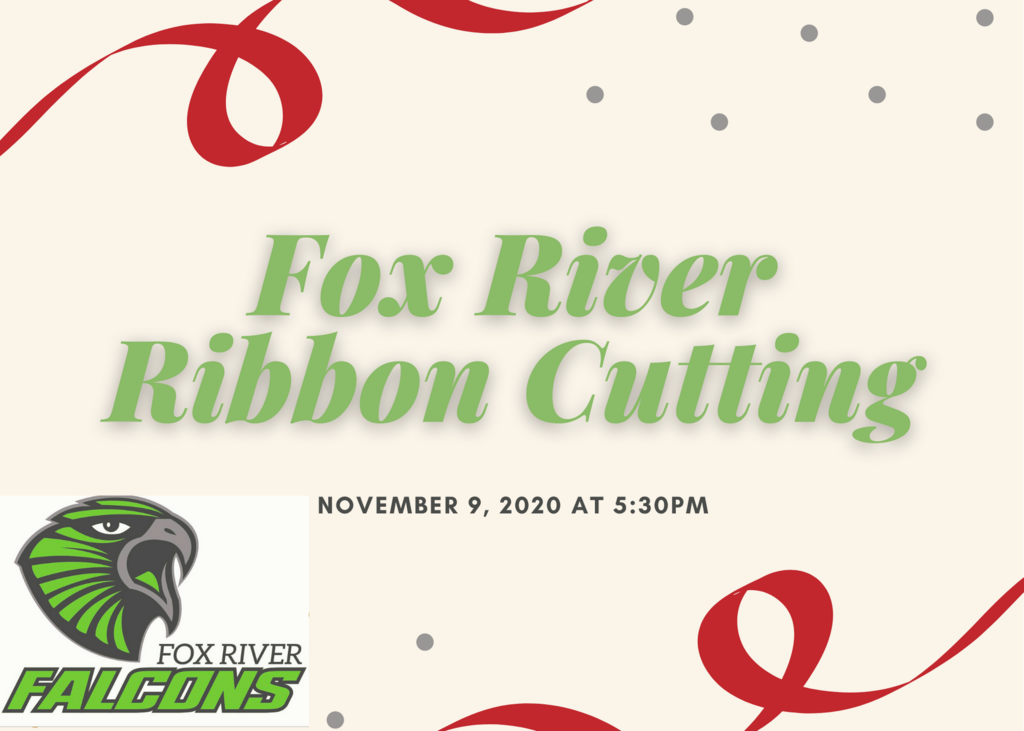 JEDI students are still eligible for breakfast and lunch through WGSD. If you'd like to request meals for your children if you are a JEDI family please visit:
https://bit.ly/2Td8Hcd
to complete a meal order form. If you have any questions or concerns please contact Lisa Peterson at (262) 514-8280.
FRMS Spirit Week - Pajama Day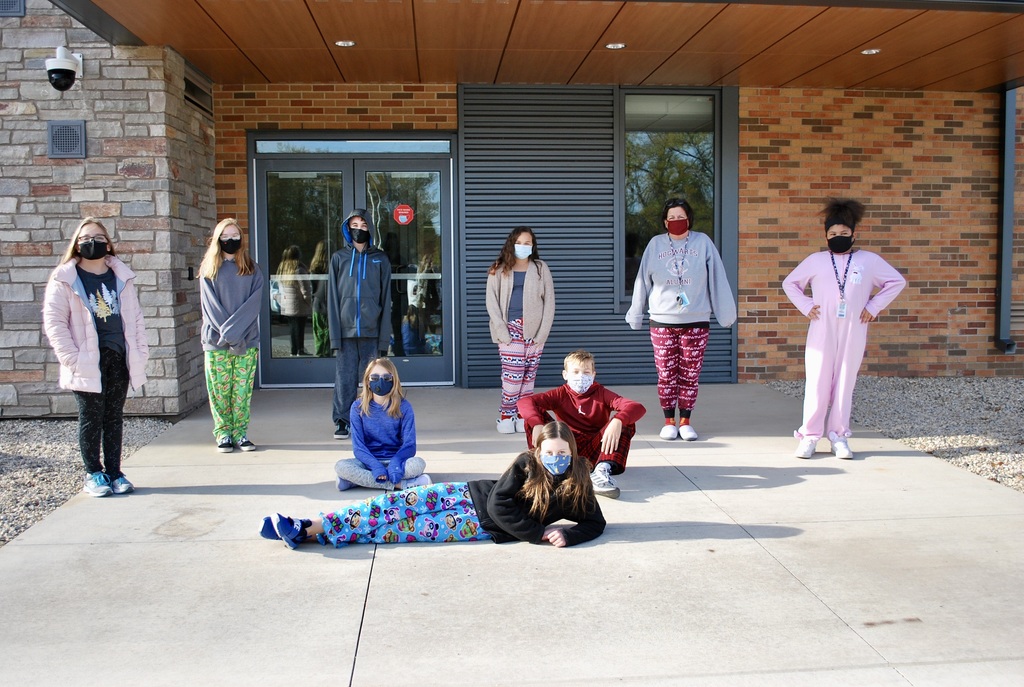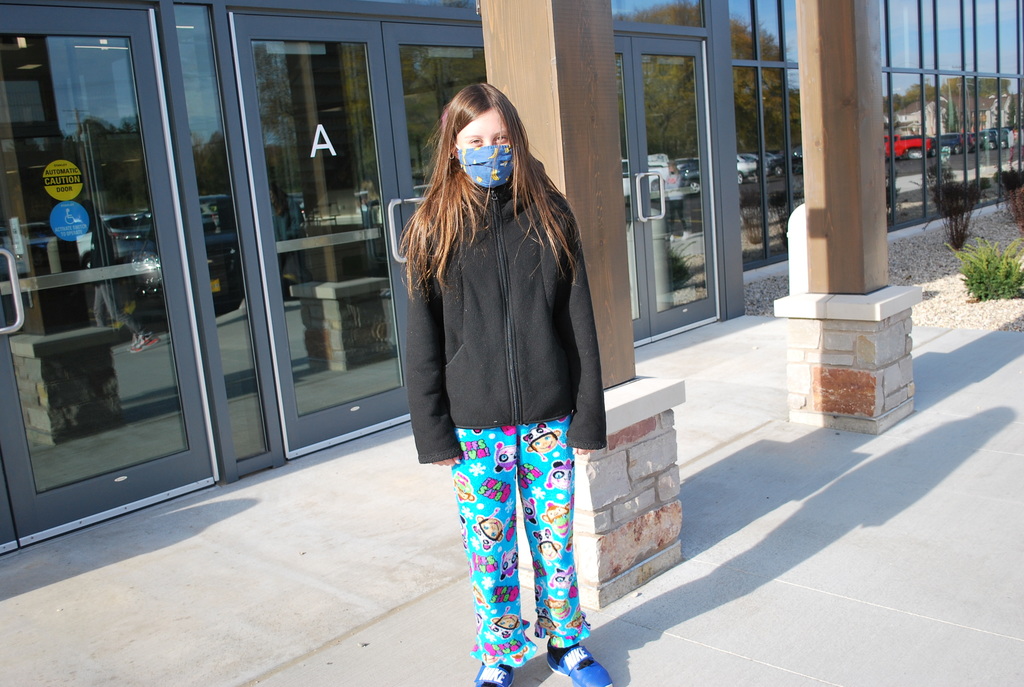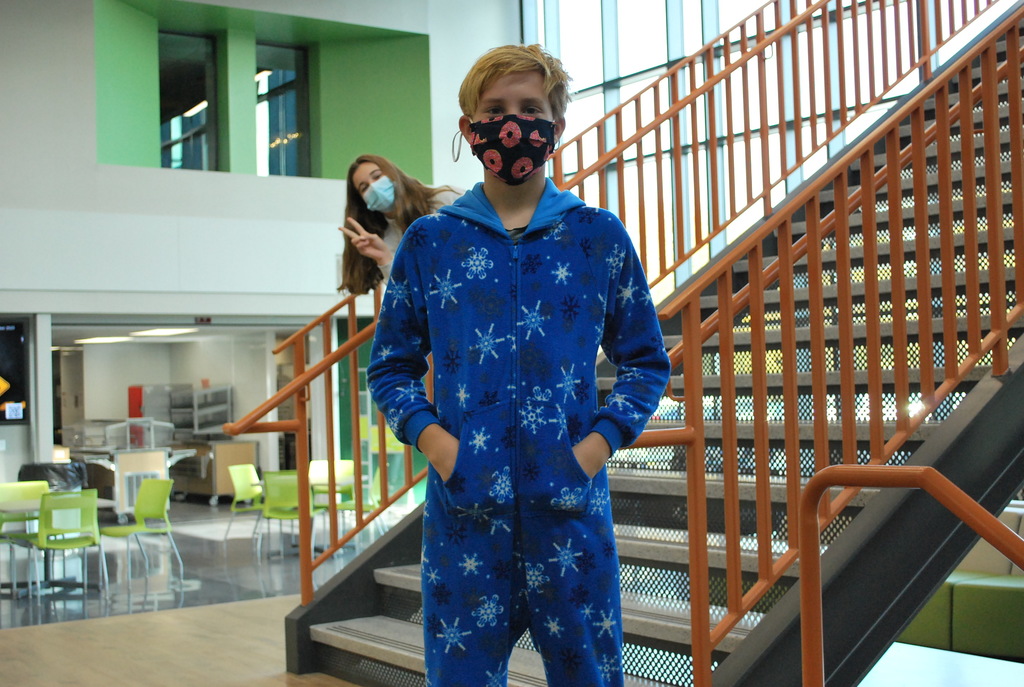 Show your WGSD Spirit next week during SPIRIT WEEK! See the schedule for each school's spirit days!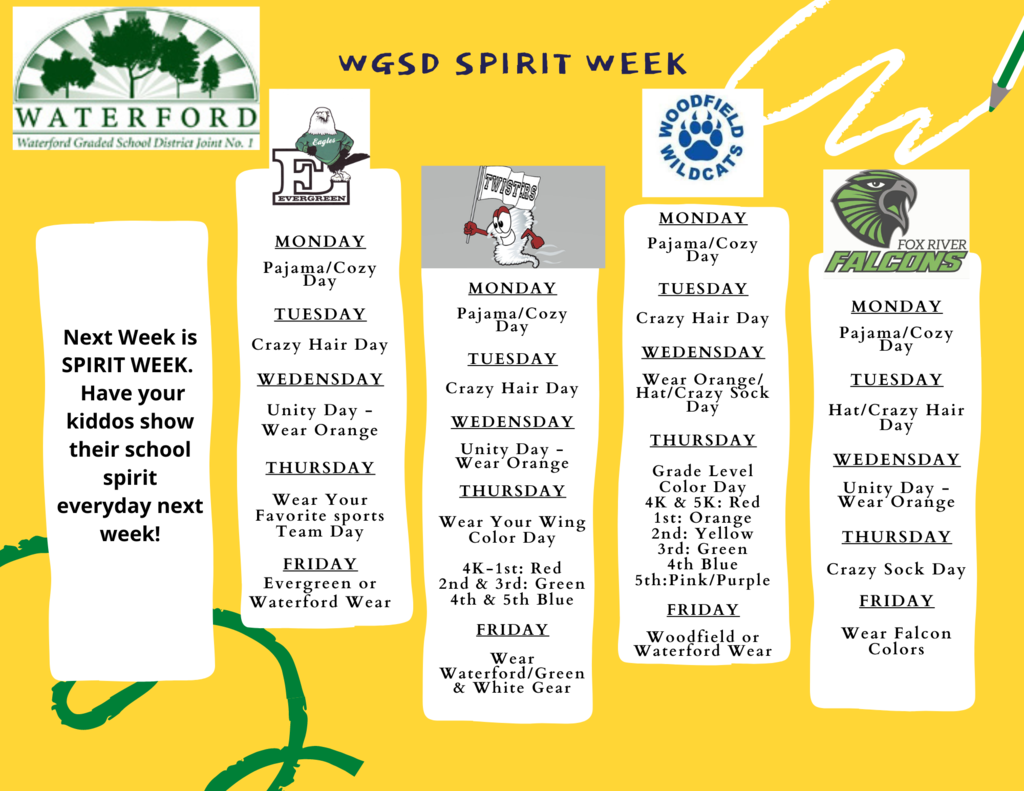 Thank you to the Fox River Families - We are all looking forward to the 2020-2021 School Year!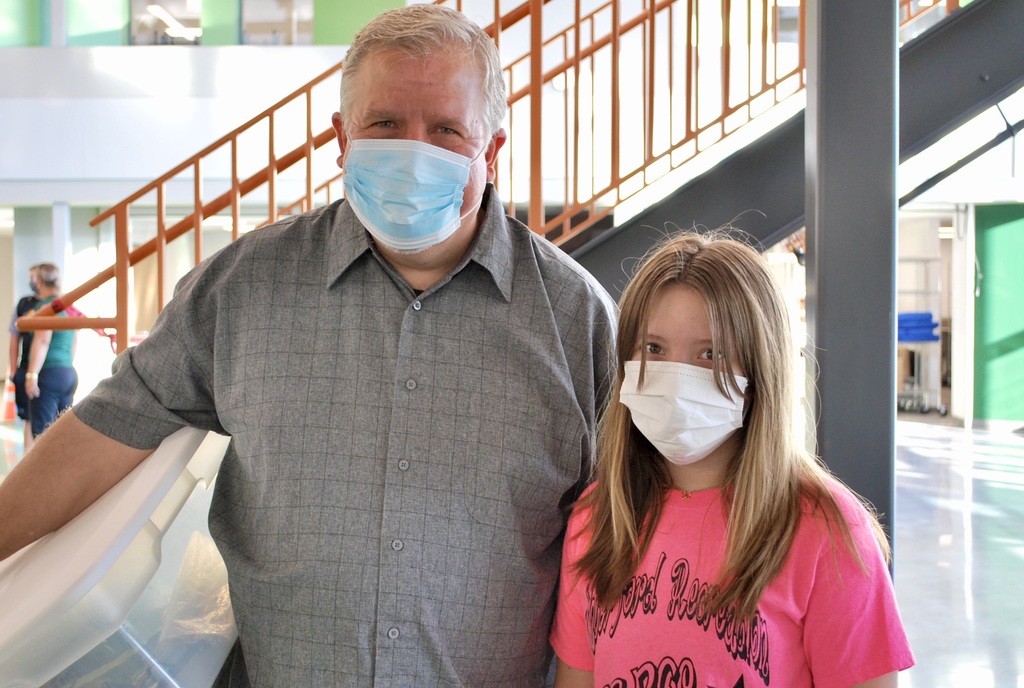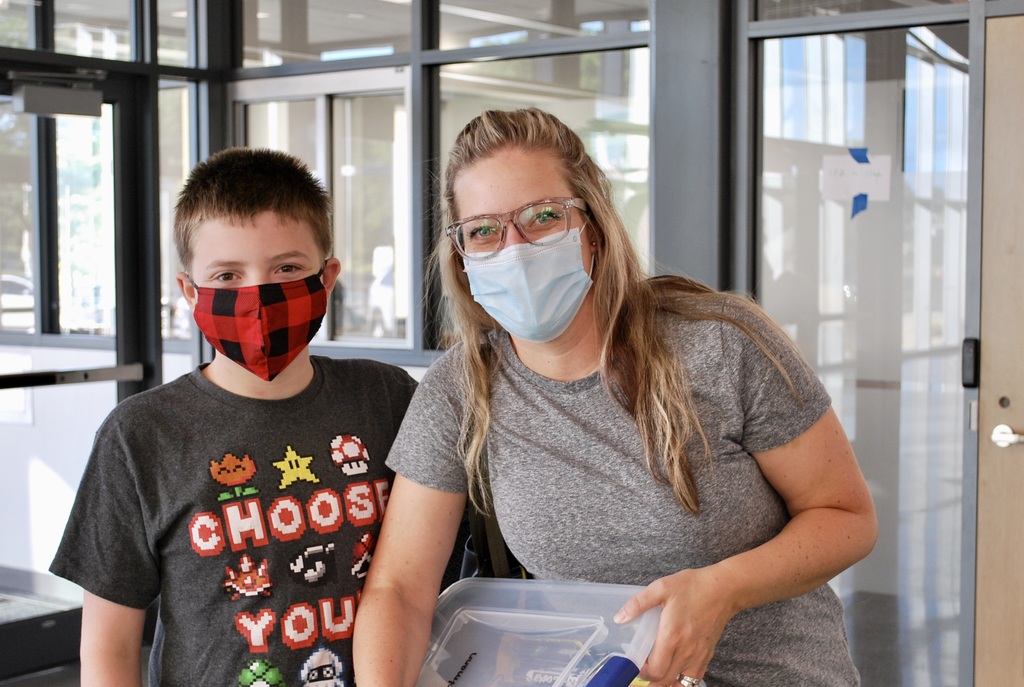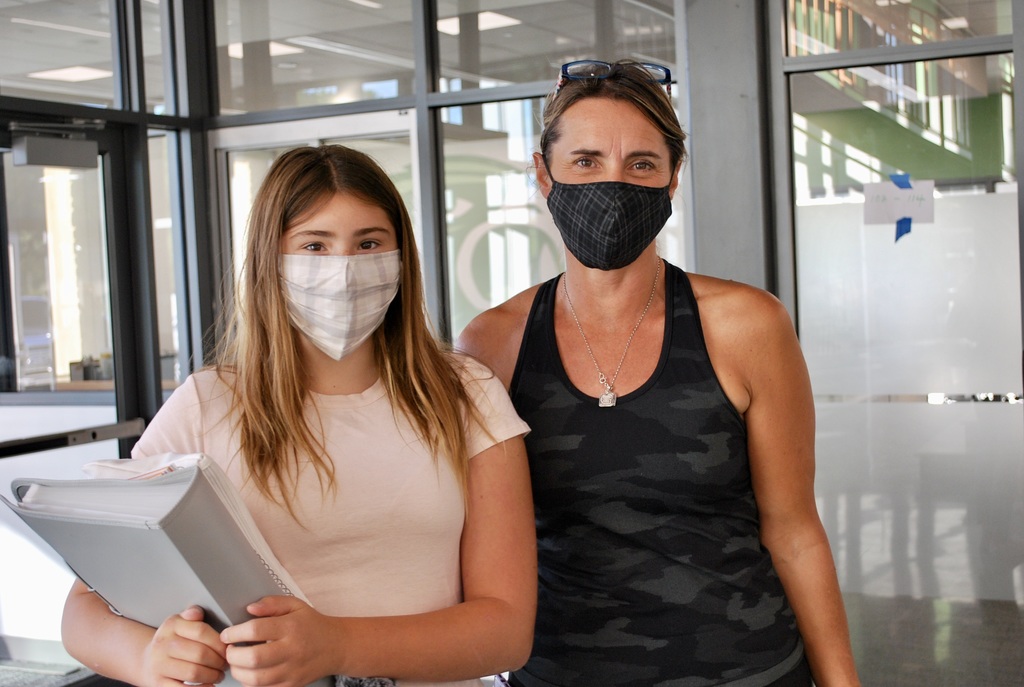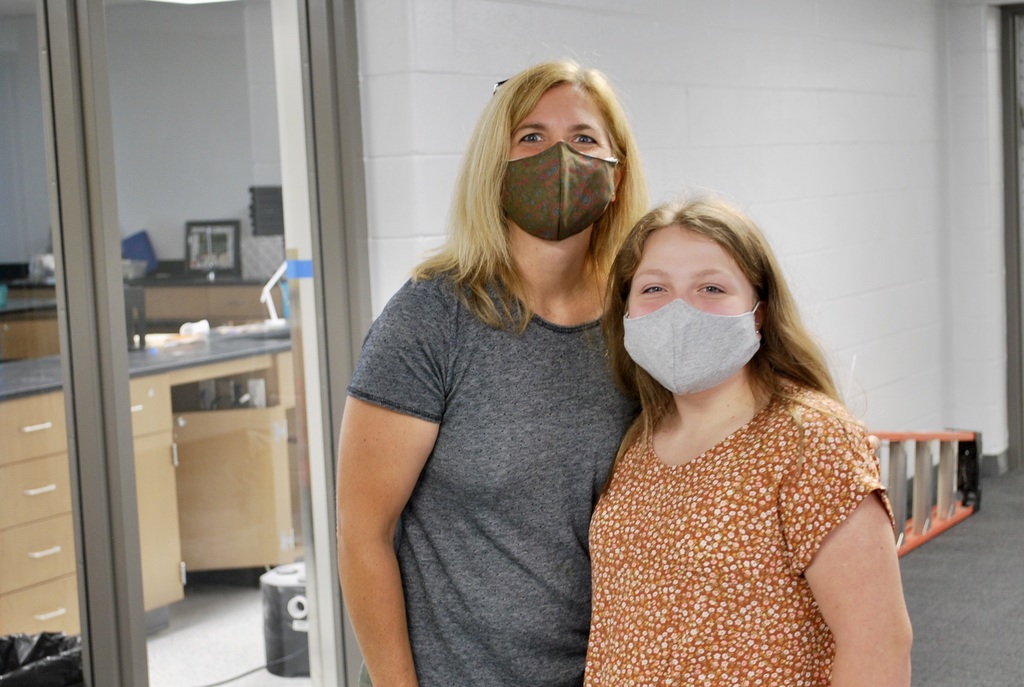 Please see the September calendar.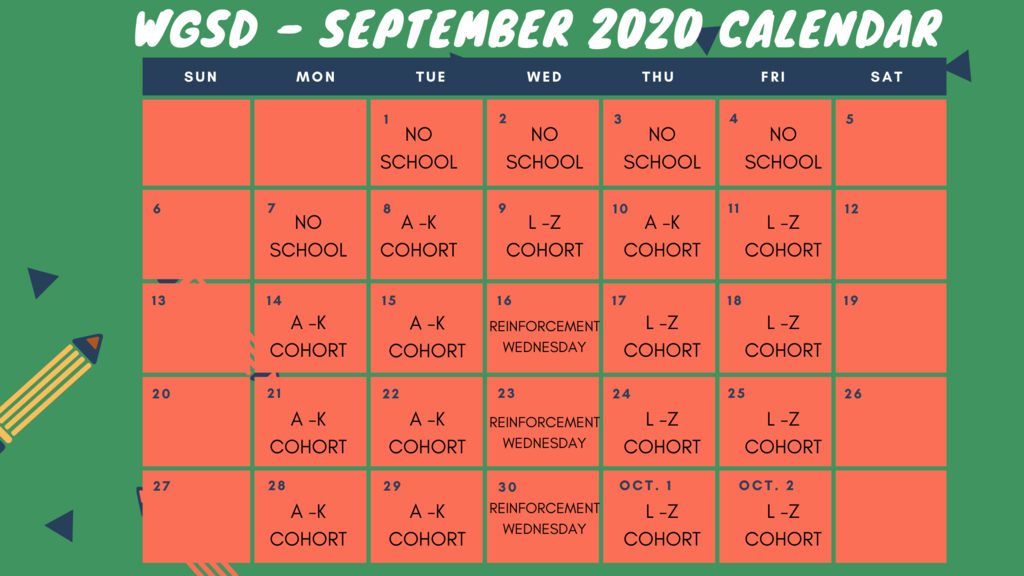 Free COVID-19 Care Package - Racine County in partnership with community sponsors invites families to pick up a FREE care package with essential items to help you and your family during the COVID-19 pandemic. The event will be held Wednesday, August 26. Please see the attached flyer for more details.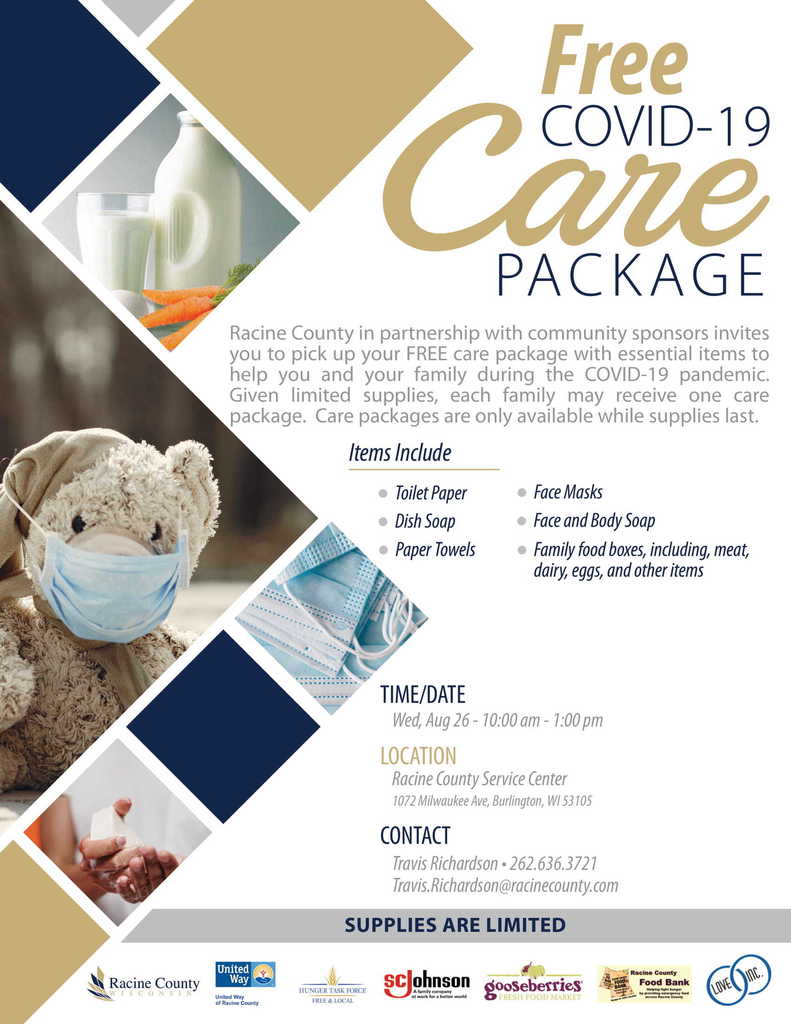 During the week of February 10-14, WSGD schools participated in the "Our Community Cares" initiative. Student leadership groups at all four schools partnered with WUHS, the Chamber of Commerce, and other community agencies to collect clothing and other essentials. These items will be used to help local families through family resource rooms at each WGSD school and through donations to Love Inc.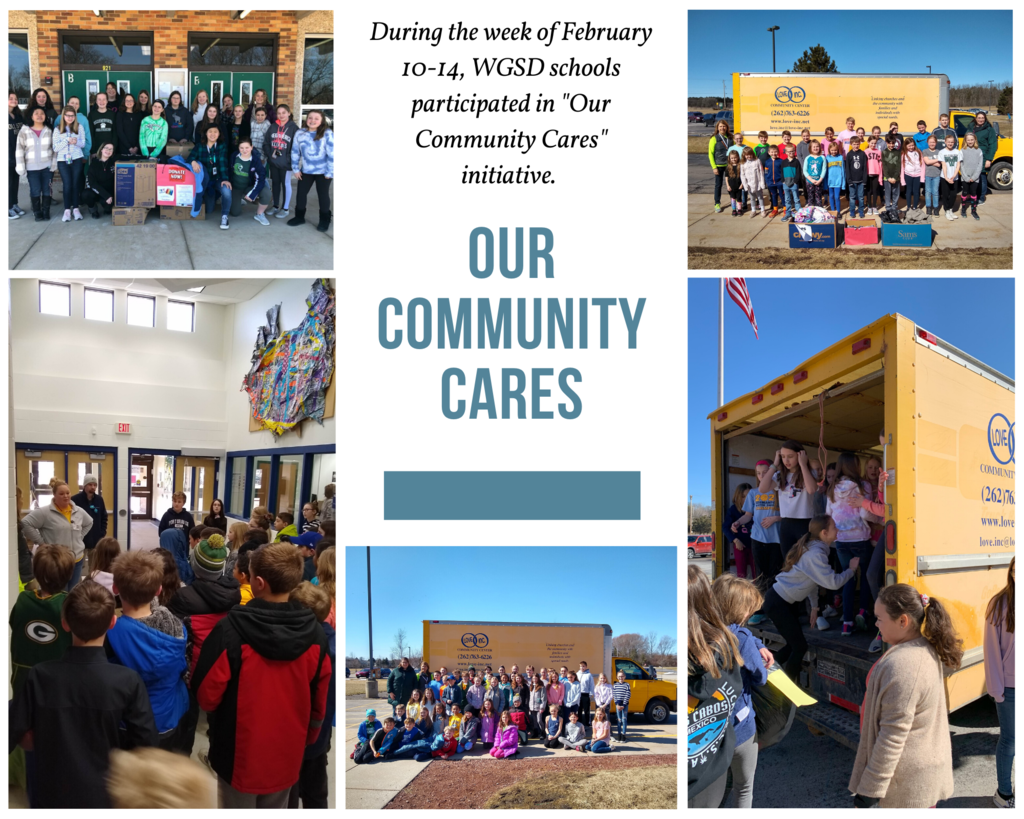 Student Council members gave up part of their Saturday to work concessions at a home Forensic meet to raise money for the Make a Wish Foundation. Student Council members were inspired to donate to this cause when they attended a leadership conference back in November. The Student Council also sold candy/chip grams for Valentine's Day to raise money for this cause as well. Through both the concessions and Valentine's Day grams, the Fox River Student Council was able to donate $400 to the Make a Wish Foundation! Way to be generous and make an impact, Fox River Student Council!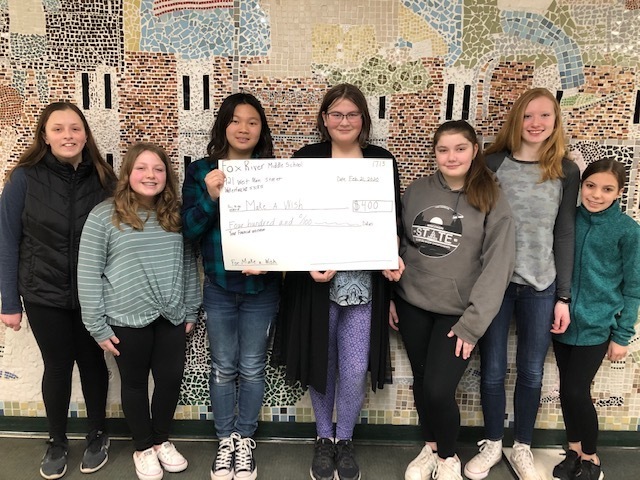 The Scholastic Art and Writing Awards are a yearly competition open to any student in 7-12 grade. Student work is first selected by their art teacher and then the entry sent to the Milwaukee Art Museum to be judged by a group of local and national artists. Please note that not all artwork is given an award and very few middle schools enter the competition as they are competing in the same division as high schoolers. This year Fox River earned 9 awards. We had 4 Silver Key Awards and 5 Honorable Mentions. Silver Key Award Winners will have their art displayed at the Milwaukee Art Museum for "The Scholastic Art Awards - Wisconsin Exhibition" from February 31 through March 15, 2020 in the Schroeder Galleria. Honorable Mention winners names will be displayed at the museum within the gallery. This past week we had 10 students selected to represent Fox River for the Southeast Youth Art Month Show. This show is held on February 14th at the Sharon Lynne Wilson Center for the Art. This show is only open to art educators that are current members of the Wisconsin Art Education Association. Some of our students have been selected by WAEA to move on to the Wisconsin Youth Art Month Show in Madison at the Capitol Rotunda. The ceremony is on March 6th from 12-1pm. Congratuations to the students and our art teachers, Mrs. Bergman and Ms. Coyne, who support and encourage these students!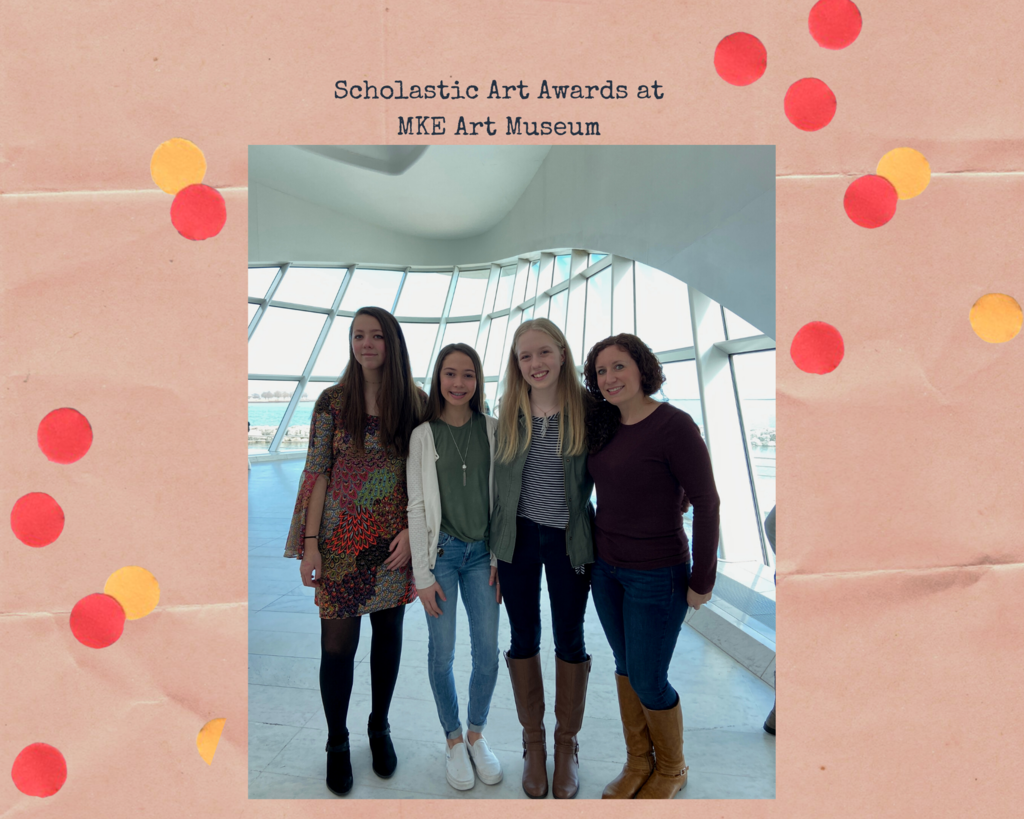 CHECK IT OUT!!!! Here is WGSD's submission to HGTV's Hometown Takeover. To view the video please visit
https://bit.ly/2Uoj92u
. This is also posted on the WGSD Facebook page!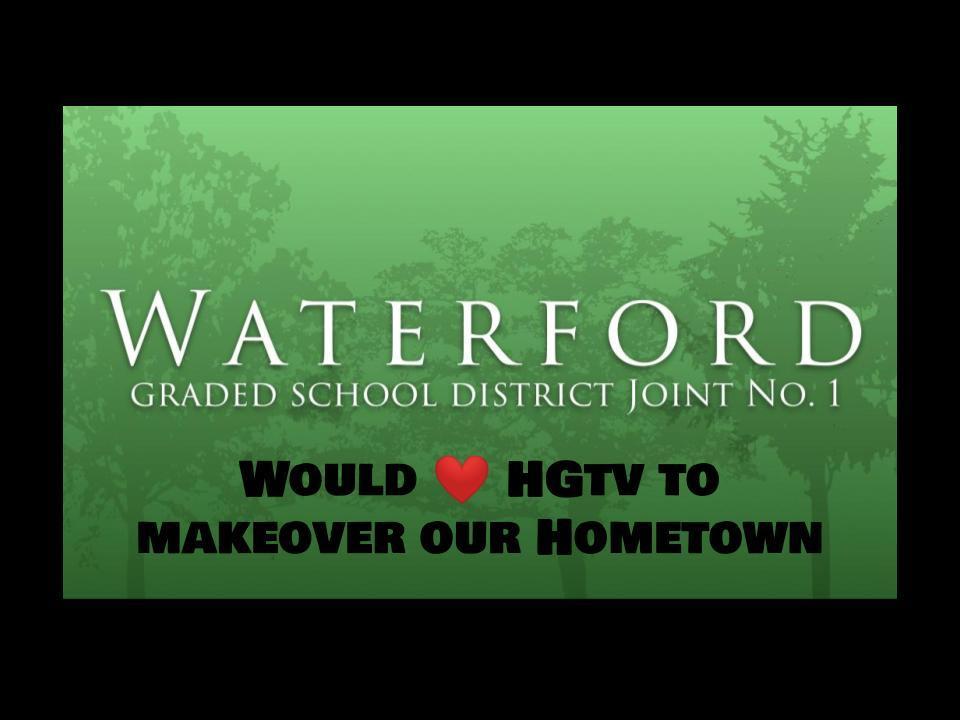 Congratulations to FRMS band students who participated in the University of Wisconsin Milwaukee Honors Band Weekend Festival! Students were accepted through a nomination process and participated in three days of rehearsals, sectionals which concluded with a Sunday afternoon concert.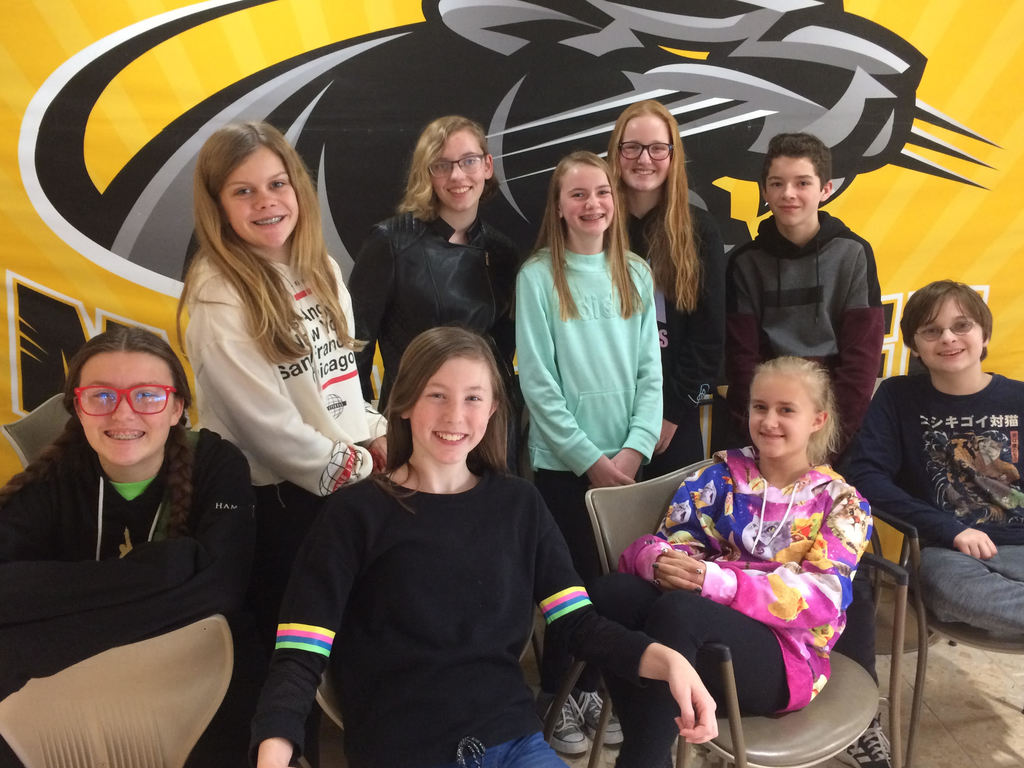 Don't forget that on Thursday, November, 14, Fox River is hosting our Annual Senior Citizen Sweet Tunes from 1-2 in the Fox River Gymnasium. Tx still available in the front office!
Have a great weekend!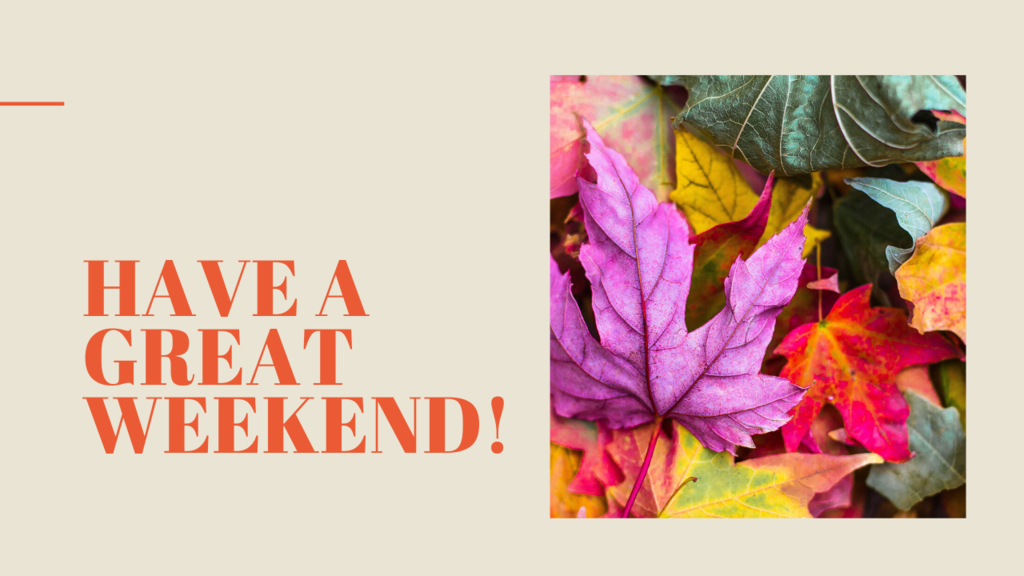 Earlier this week our 7th grade students had an opportunity to participate in a Courage Retreat. This was a day to inspire students to follow their hearts instead of the crowd, use courage and make responsible decisions despite their fears. The kids really got involved and it was a great experience for all of us!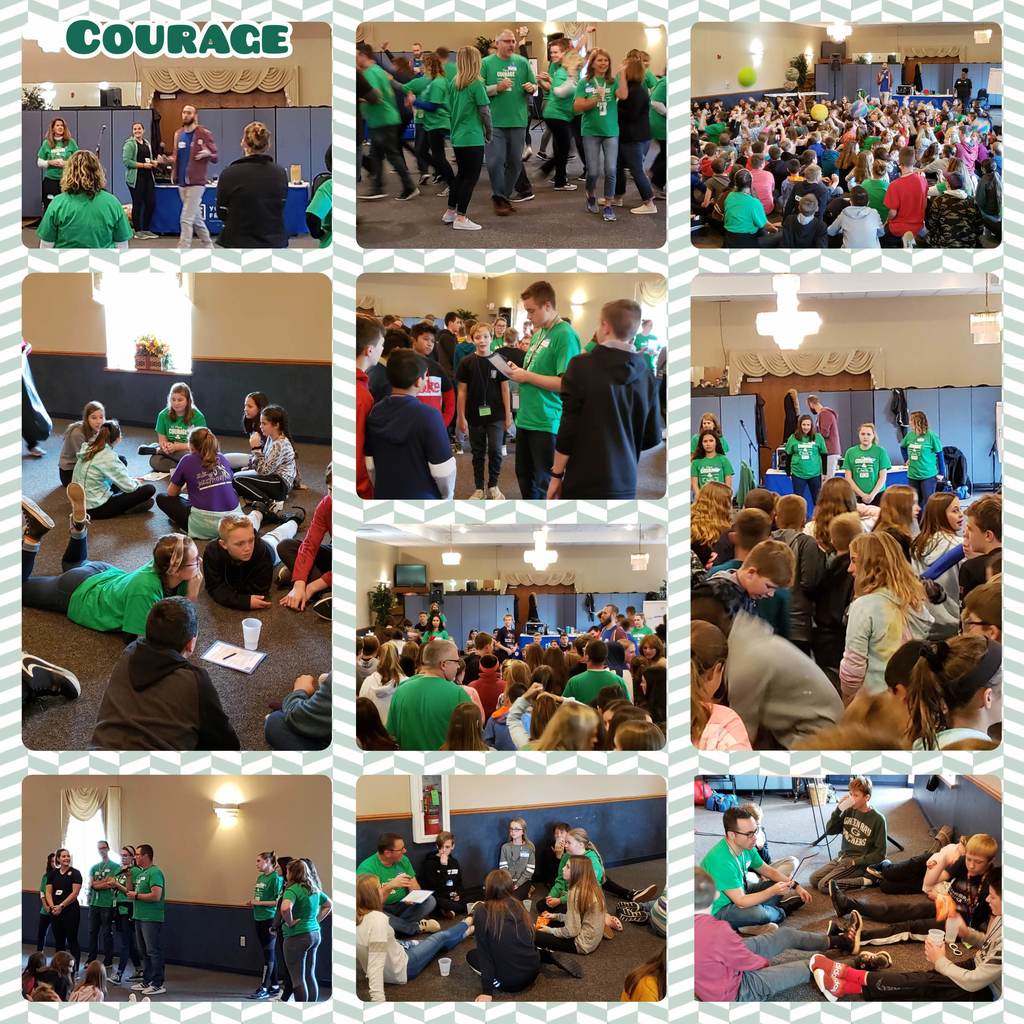 October is National Emotional Wellness Month. Stress is part of life, and in small doses, can actually be beneficial to our health. However, for some, stress can be overwhelming; leading to a mental health crisis. Stress if just one cause that can lead to a mental health concern. Millions of Americans are affected by mental health conditions every year, affecting every age group. Waterford Graded School District wants you to know that there is help out there. If you ever have concerns about how mental health could be affecting your child while at school, please contact the District RN, Chris McMahon (262-514-8250, ext: 6514); the District LPN, Kim Allen (262-514-8250, ext: 1056), or the Director of Student & Staff Services, Jane Aegerter (262-514-8250, ext: 1051). In addition, WGSD offers our families help through Aurora's Student and Family Assistance Program (SFAP). Help begins as soon as you make the call. Give the SFAP program a call at 1-800-236-3231.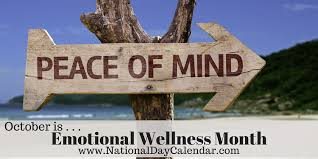 Dear WGSD Families, The way that you find the monthly menus on our website has changed. The menus will no longer be pushed out through Facebook, but will be available on either the district or specific school site. To locate the menus you will need to select "Menu" at the top of the page, then select "For Parents" and click on "Food Service". This is a direct link to all school menus. You will also be able to see calorie and allergy information. Paper menus will still be available at your child's school.

Just a reminder to WEAR WHITE tomorrow to show support for White Ribbon Week!

Dear Parents or Guardians of WGSD Children, We would like to share with you the upcoming program flyer for the 2019-2020 Parents United presentations. These free programs present timely and informative information, in a neutral forum, for parents and professionals. If you are interested in attending any of the free presentations, you can register at
http://parentsunitedwi.org/register-now/
or by calling 262-345-7810.