Please see the September calendar.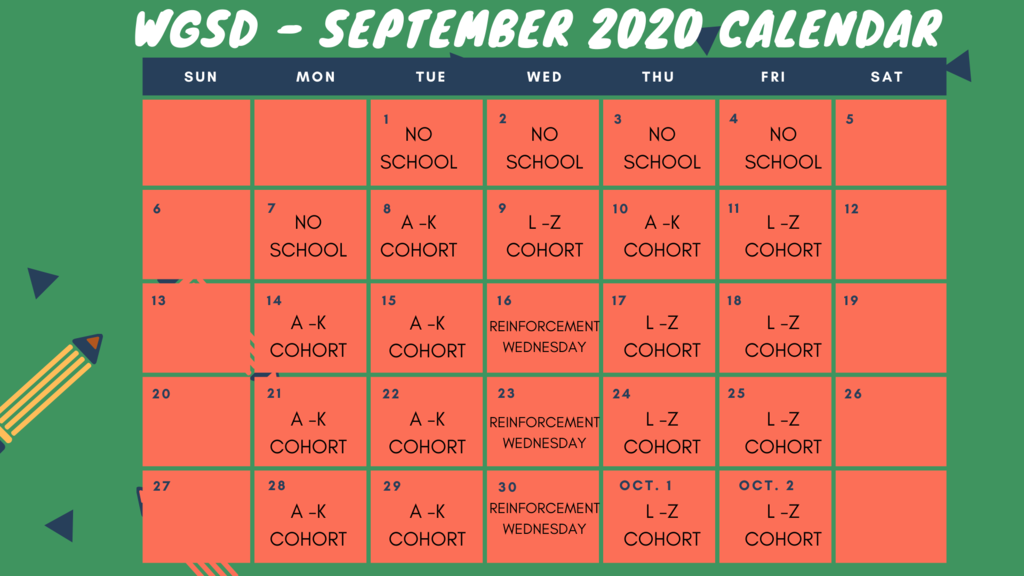 Free COVID-19 Care Package - Racine County in partnership with community sponsors invites families to pick up a FREE care package with essential items to help you and your family during the COVID-19 pandemic. The event will be held Wednesday, August 26. Please see the attached flyer for more details.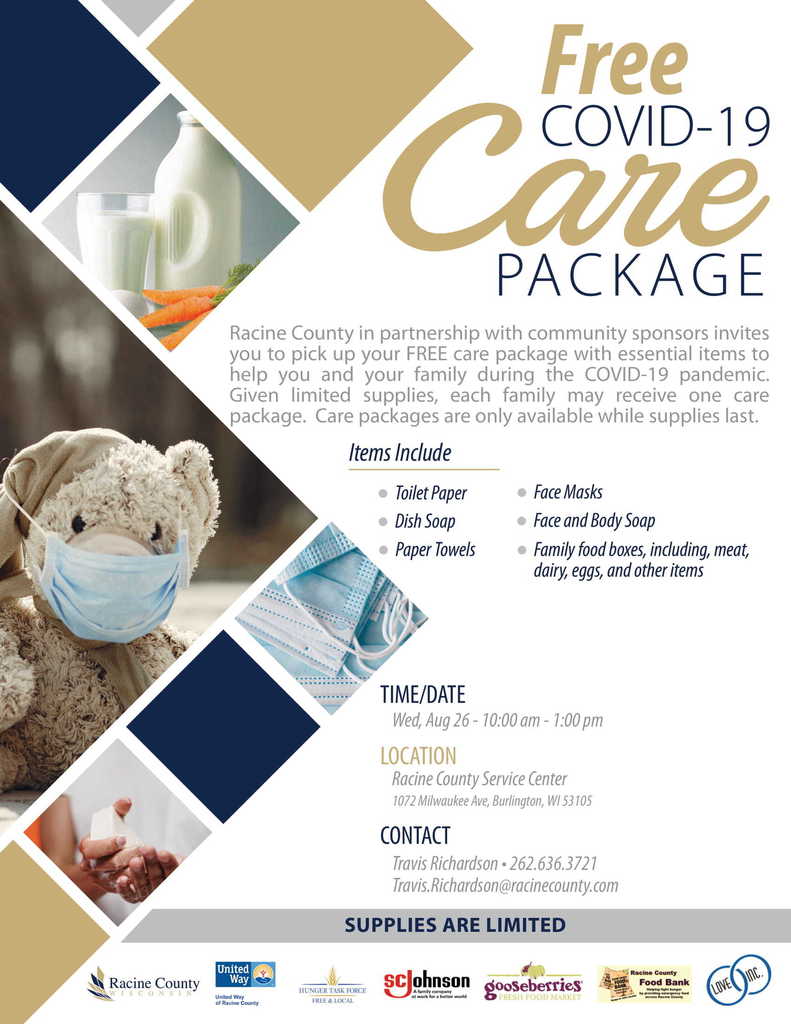 WGSD is now enrolling for the 2020-2021 school year. This is for NEW students entering our district. Any student that is currently attending a Waterford Graded Elementary school DOES NOT need to enroll for the next school year as a NEW STUDENT. All parents/guardians will be required to review your student's data in August during our Skyward Family Access Online-Registration. Any family who knows a student will not be returning for the next school year should notify your school secretary.