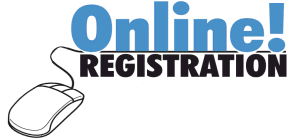 Skyward Family Access ONLINE REGISTRATION
Alicia Burton
Sunday, August 05, 2018
Dear Woodfield Parents/Guardians:
It's hard to believe that we're less than a month away from our new school year!
Beginning Monday, August 6th you can go online to register your child for the 2018-2019 school year! Please log onto SKYWARD FAMILY ACCESS using your login information*. CLICK HERE for a detailed google slideshow of how Skyward Family Access is utilized. Once logged in, you can begin going through the steps to complete online registration. It is very important that you thoroughly read through all of the steps and complete them as designated. You will know your registration has officially been completed after you receive an e-mail from Skyward stating: "YOUR CHILD has been successfully registered for the 2018-2019 school year." For families with multiple children you will need to change their name using the drop down button at the top of the screen next to their name and switch to your next child complete registration for each student. You have the option of paying for the 2018-2019 school year registration fee online thru e-funds or you can pay it in person in our school office at any time. The registration fee for this year will remain: $30 for 5K-6th grade students; $15 for 4K students.
*For all of our new 4K/5K students and any students who are new to Woodfield your login information should have been mailed or e-mailed to you. If you do not have your login information or are having issues logging in please contact Alicia Burton at burtona@waterford.k12.wi.us or by calling 262-514-8230. (Our office hours for this week will be Monday-Thursday 8 a.m. - 2 p.m.) Also, for 4K students if you have not received your AM/PM session placement letter please contact our school office.
IMPORTANT INFORMATION & DATES!
District Calendar: Click here to view the district calendar for 2018-2019!
School Supply Lists: Click here to view the supply lists for the 2018-2019 school year.
School Medication Policy & Forms: Click here to view WGSD's medication policy. Forms are at the bottom of the page. New forms must be completed every year.
School Nurses page: Click here
Custodial/Court Placement Orders: If you have a placement or court order for your child please provide that with our school office.
Skyward Family Access Overview: Click here
Wednesday, August 15th from 9am-6pm:
Picture day/Forms & Fees/Class List Reveal day!!!
We will have Mortensen Photography here to take student photos (retake scheduled for Tuesday, September 18th). Please bring in any paperwork or medications at this time. If you were not able to complete online registration prior to this date, computers will be available to do so. Headphones and calculators will be available for purchase. The student registration fee for 2018-2019 will be $30 for 5K-6th grade. The student registration fee for 4K is $15 dollars. You can also make a deposit into the family lunch account at this time. Again, class lists will be posted at this date!!! Busing route information will be available on this date also. If you purchased your child's school supplies via SchoolPak they will be available for pick up during this event.
Please note: Our school counselor, Mrs. Voegeli will be on hand Wednesday, August 15th to discuss any needs/concerns you have for the upcoming school year. She would love to meet our new Woodfield students! Please take the time to stop by and visit her in our main office. If you are unable to meet with her please feel free to e-mail her at: voegeli@waterford.k12.wi.us.
Message from our photographer:
To order your school portraits online:
Please visit: mortensen.orderschoolpix.com

Select: Woodfield Prepay 2018-2019 from the dropdown menu

Enter code: Prepay

Enter your email address and click submit and you will see the backgrounds, packages, and specialty products that are available.
If you have any questions please contact Mortensen Photography at studio@mortensenphotography.com or 262-754-8889.
Thank you,
Mortensen Photography
Please contact our school office with any questions/concerns.
Woodfield Elementary, 905 Barnes Dr., Waterford, WI 53185
Website: http://www.waterford.k12.wi.us/o/woodfield-elementary Phone: 514-8230 Fax: 514-8231
Principal: Tracey Conners (conners@waterford.k12.wi.us or 262-514-8200 ext. 3103)
Office staff: Alicia Burton (burtona@waterford.k12.wi.us) Lynn Irvine (irvine@waterford.k12.wi.us)
Health Room: Joyce Zuehlsdorf (zuehlsdorf@waterford.k12.wi.us)
School Nurse: Jill Sheeley (sheeley@waterford.k12.wi.us)