October is National Emotional Wellness Month. Stress is part of life, and in small doses, can actually be beneficial to our health. However, for some, stress can be overwhelming; leading to a mental health crisis. Stress if just one cause that can lead to a mental health concern. Millions of Americans are affected by mental health conditions every year, affecting every age group. Waterford Graded School District wants you to know that there is help out there. If you ever have concerns about how mental health could be affecting your child while at school, please contact the District RN, Chris McMahon (262-514-8250, ext: 6514); the District LPN, Kim Allen (262-514-8250, ext: 1056), or the Director of Student & Staff Services, Jane Aegerter (262-514-8250, ext: 1051). In addition, WGSD offers our families help through Aurora's Student and Family Assistance Program (SFAP). Help begins as soon as you make the call. Give the SFAP program a call at 1-800-236-3231.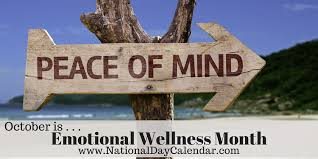 Dear WGSD Families, The way that you find the monthly menus on our website has changed. The menus will no longer be pushed out through Facebook, but will be available on either the district or specific school site. To locate the menus you will need to select "Menu" at the top of the page, then select "For Parents" and click on "Food Service". This is a direct link to all school menus. You will also be able to see calorie and allergy information. Paper menus will still be available at your child's school.

Just a reminder to WEAR WHITE tomorrow to show support for White Ribbon Week!

Dear Parents or Guardians of WGSD Children, We would like to share with you the upcoming program flyer for the 2019-2020 Parents United presentations. These free programs present timely and informative information, in a neutral forum, for parents and professionals. If you are interested in attending any of the free presentations, you can register at
http://parentsunitedwi.org/register-now/
or by calling 262-345-7810.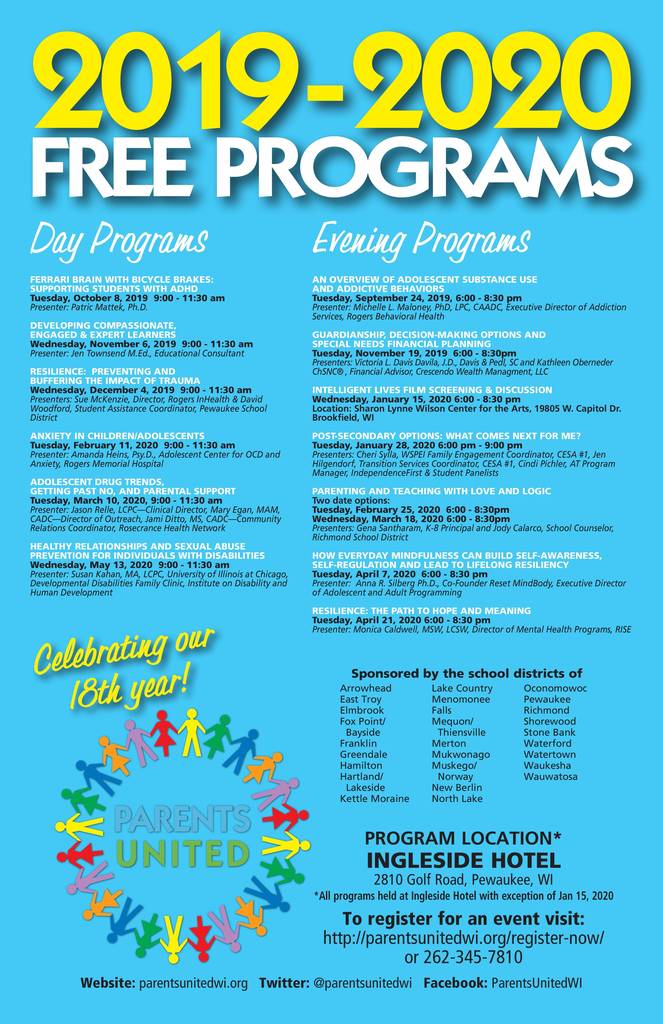 **IMPORTANT** WIS 20/83 Please note the "Update" section of the attached Project Update as this has information that will impact your routes to and from school.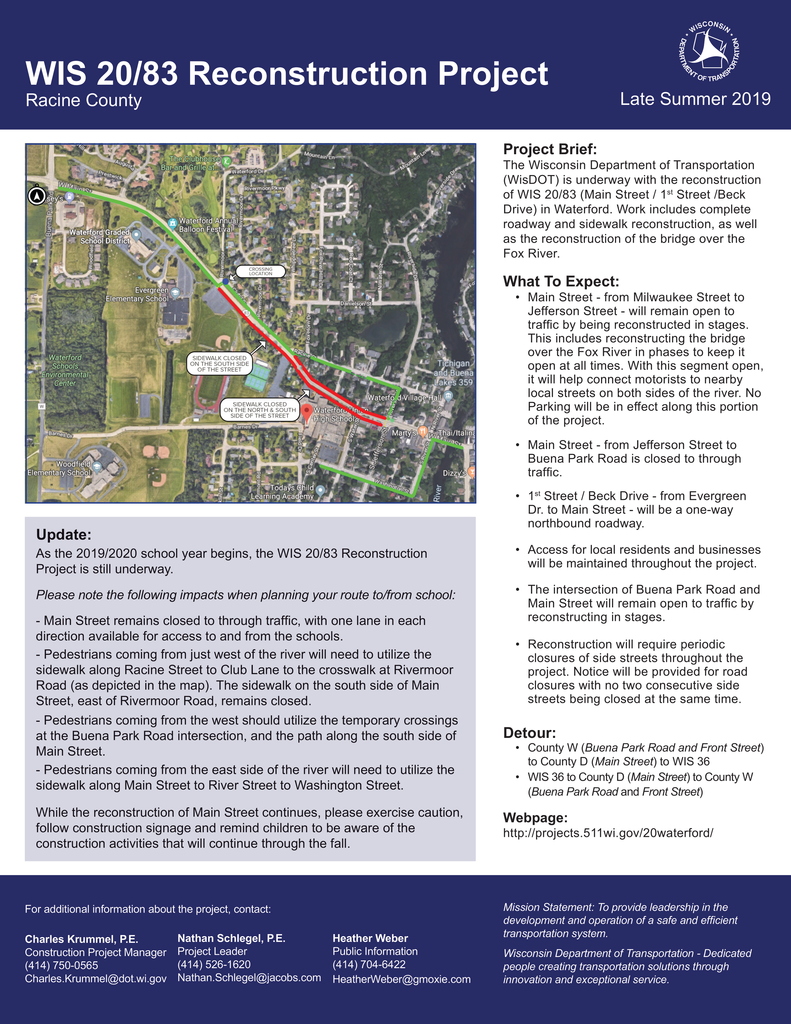 WIS 20/83 UPDATE - On Friday, August 9th, 2nd Street south is scheduled to close to through traffic. When 2nd Street closes, 3rd Street will open. Please see the attached project update​ for additional information.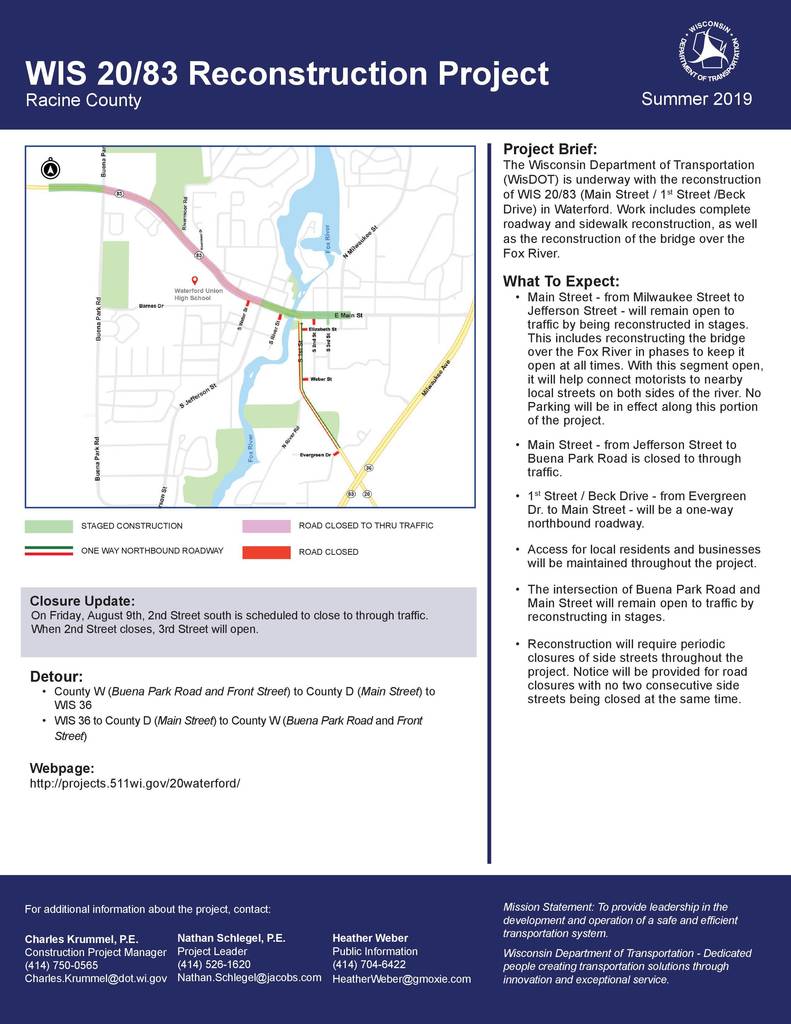 Mrs. JoAnn Nelson and Mr. Mike Nelson shared the talents of the Fox River Jazz band this past week. What a talented young group of performers.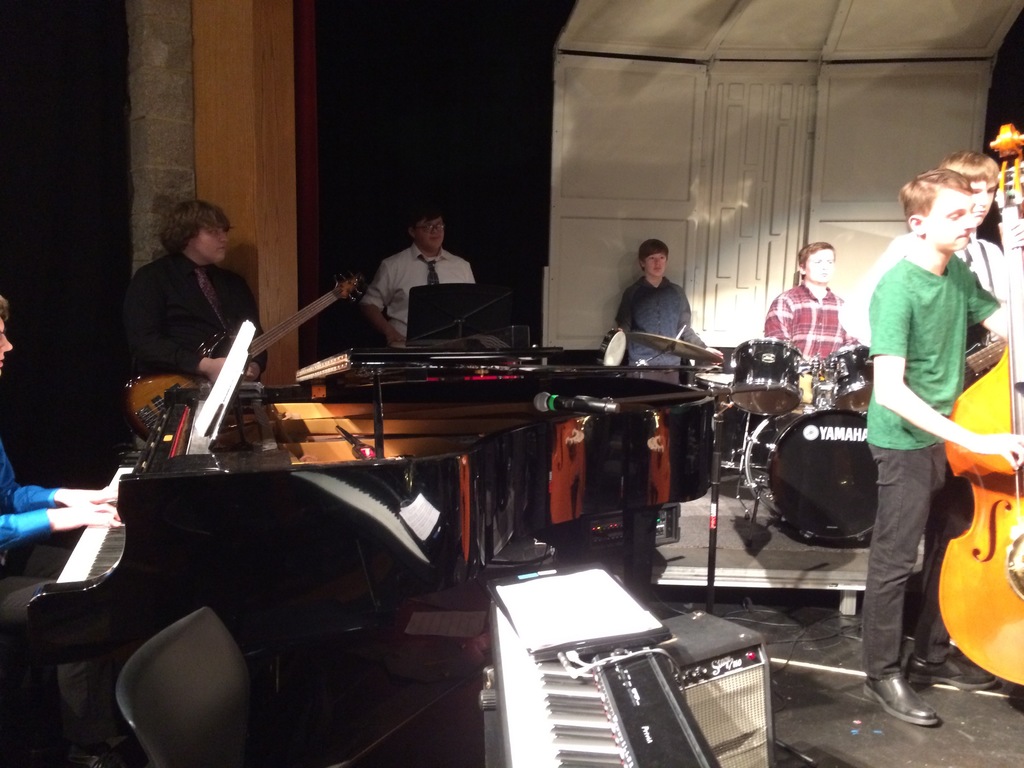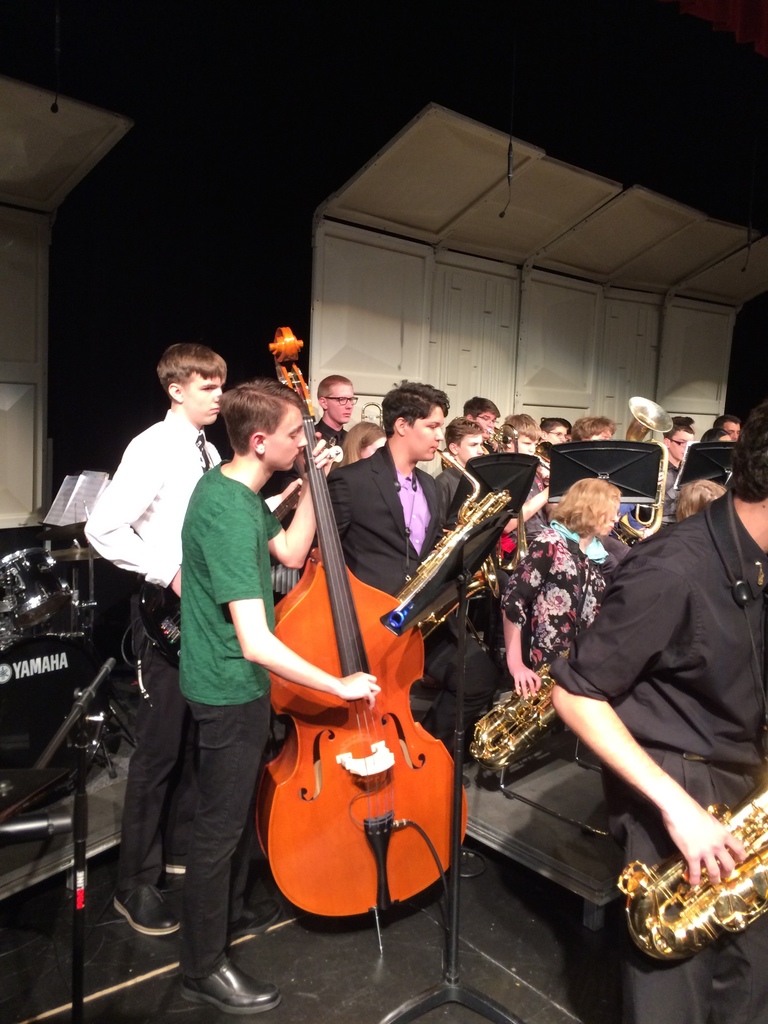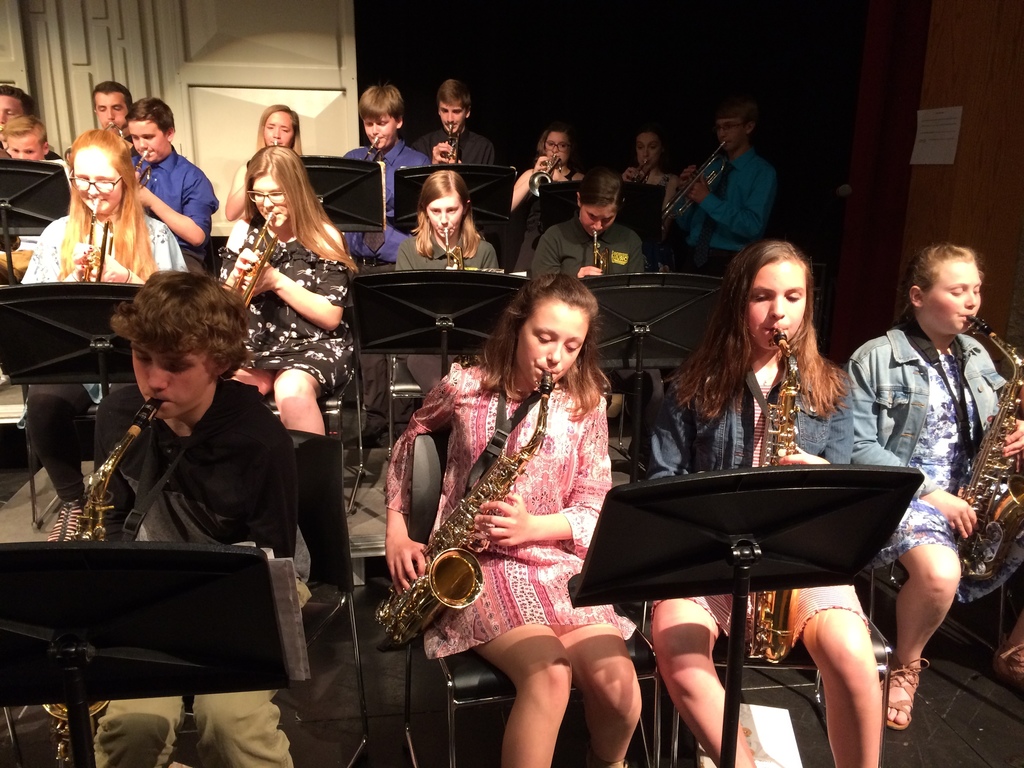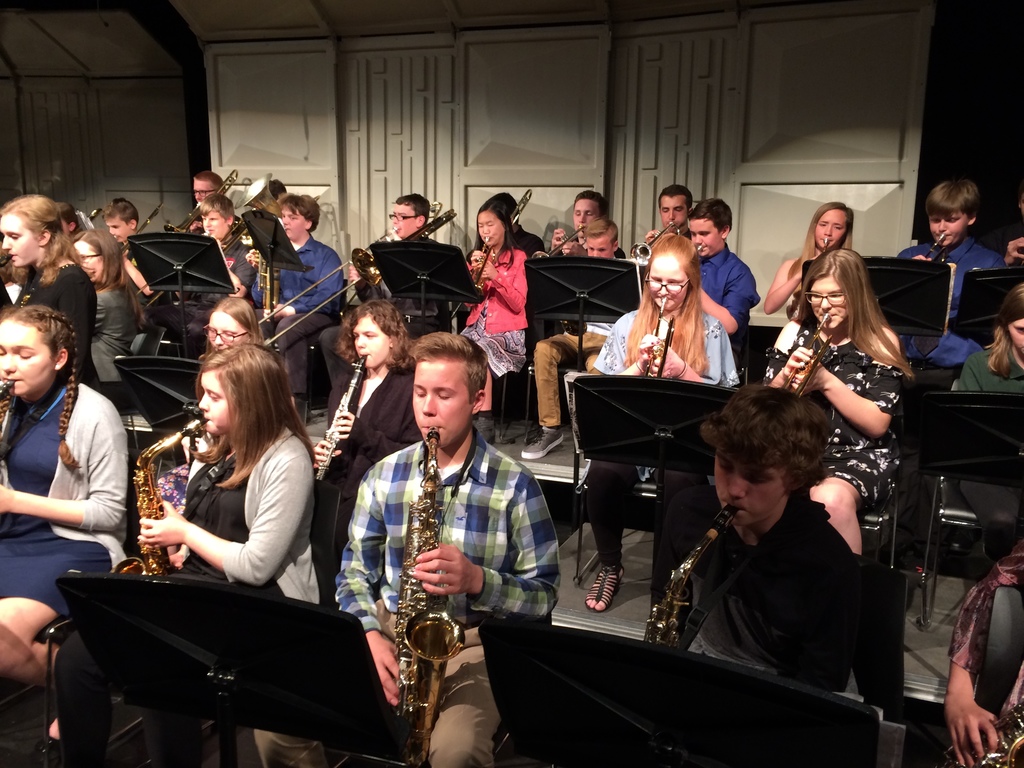 Thank you Mrs. Kuhlow, Mr. Machan and our Fox River students for an amazing Choir concert last night. "The only thing better than singing, is more singing." - Ella Fitzgerald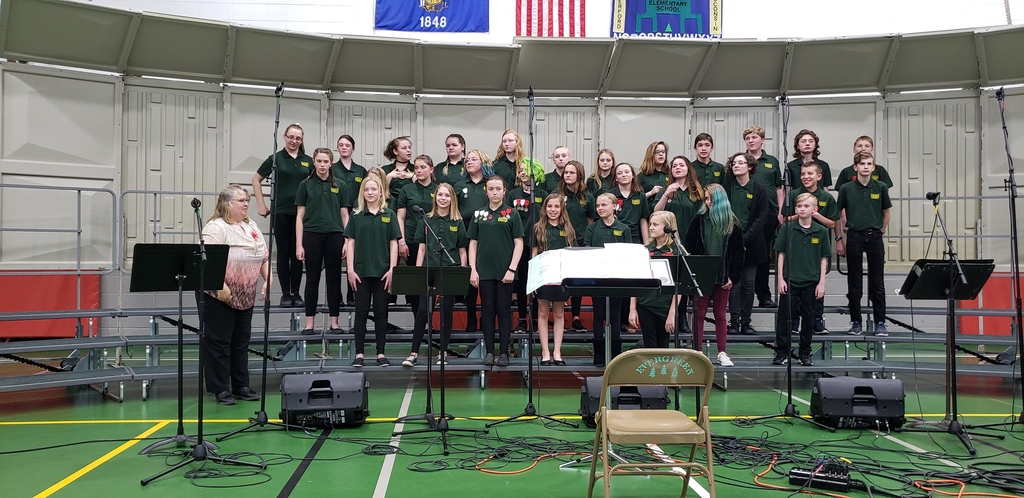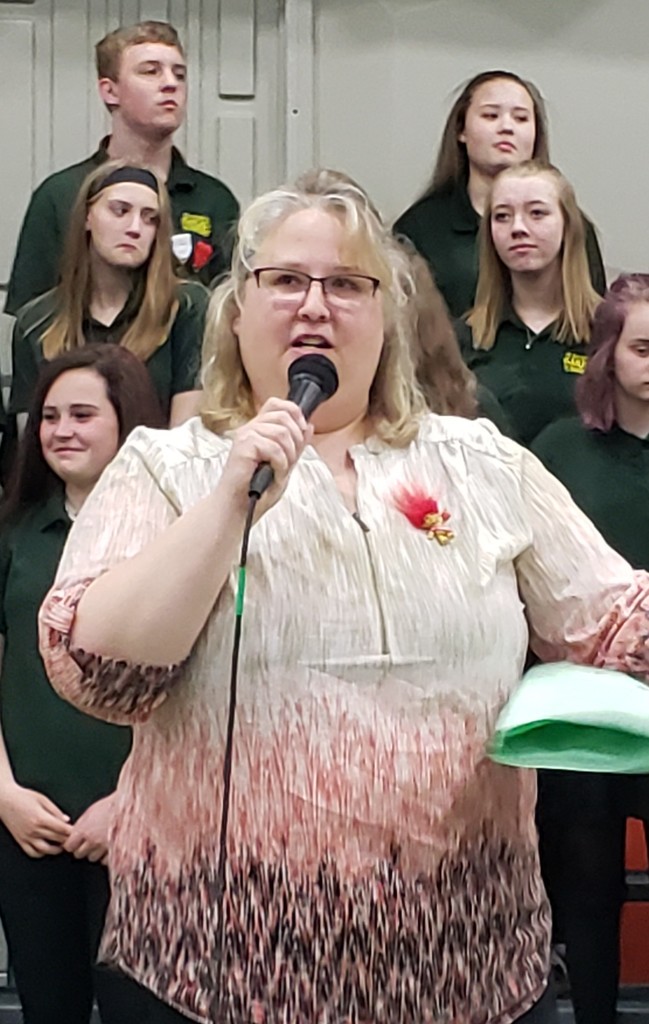 Waterford Recreation Summer Playground Registration Deadline is May 31st. Explore the Options... Enjoy the Fun @ the Waterford Recreation Summer Playground Program! Join us for 8 weeks of summer fun - June 17 through August 9. Visit our website for a listing of all options available.
http://bit.ly/WaterfordRecreation

**IMPORTANT UPDATE** 1st Street Closure Update: On May 3rd, the following side roads (at the intersection with 1st Street) will close long-term: Elizabeth St., Weber St., and Evergreen Dr. (west of 1st Street). Please see attached map for visual details.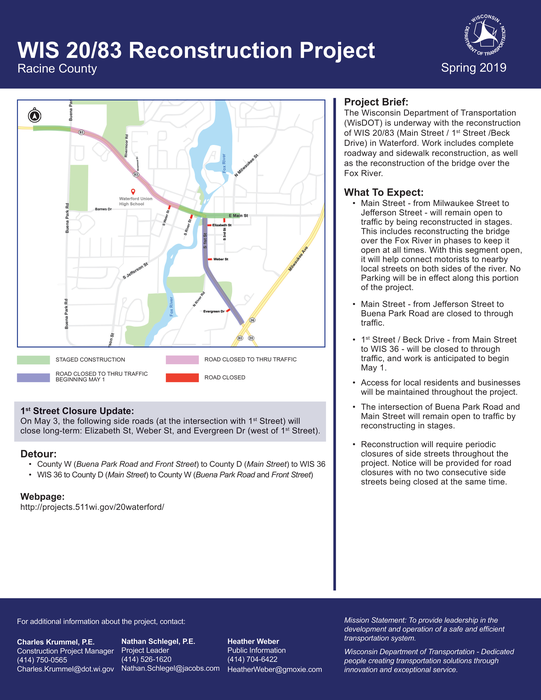 ​**UPDATE** Please read the attached flyer regarding the WIS 20/83 Reconstruction Project. Note that there will be a public information meeting on Tuesday, April 30 from 4:00-6:00 pm at the Waterford Library. This will be hosted by the WisDOT and Zenith Tech. There will be project staff there to answer any questions you may have.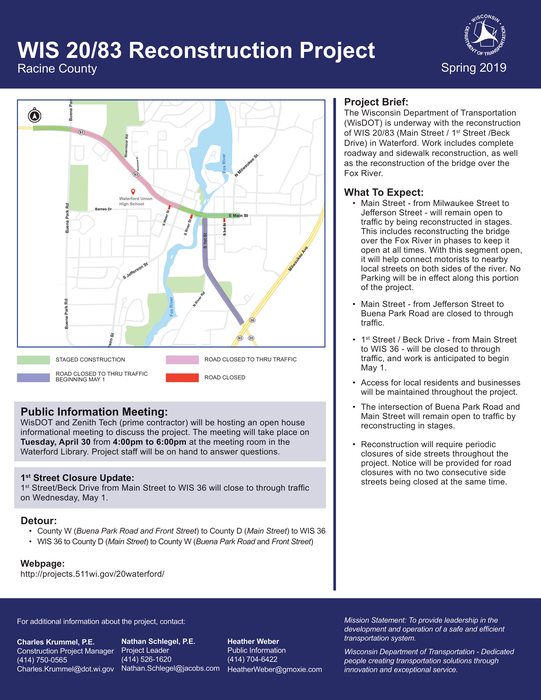 *UPDATE* Please read the most recent update for the WIS 20/83 Reconstruction Project. Please note that traffic will shift within the downtown area of Waterford. During this work, no street parking will be allowed on Main Street. For additional information please see that attached flyer for contact information.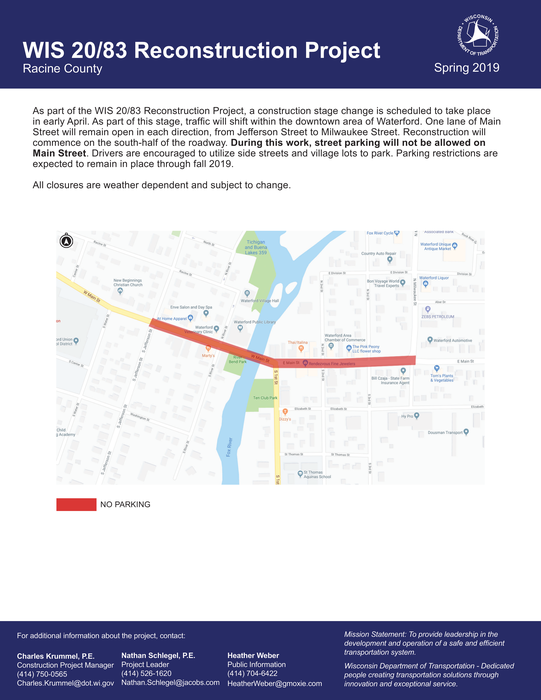 WGSD would like to congratulate our students that participated in the Math 24 Regional Tournament. The competition was tough, but our students demonstrated phenomenal perseverance and determination! The following 6th grade students placed at this event: 1st Place -Sydney K., 2nd Place - Brolan F., 3rd Place - Gabe G. and 5th Place - Cailyn K. While 7th grade participants did not place, Elijah D. received an award for being the top finisher on the Fox River Team.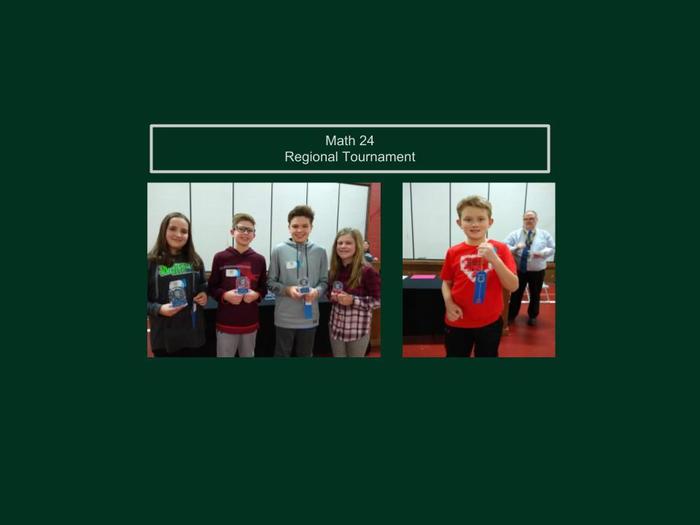 The Waterford Graded School District would like to congratulate the 2018-19 District Spelling Bee winners. First Place: Rylie Second Place: Isaiah Third Place: Ella Thank you to all of the participants and their hard work, you were all AMAZING!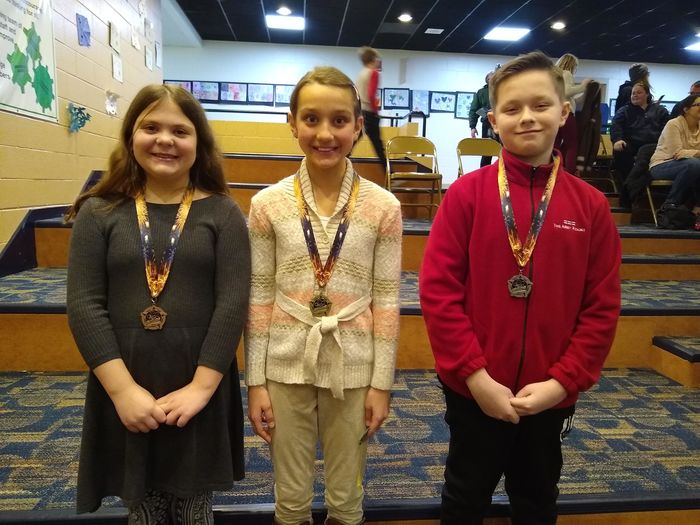 Calendar Update: February 25 will now be a snow make-up day. All students should plan on attending as a regular school day.

**AUDITIONS RESCHEDULED** Due to school closings, auditions for the roles of Young Fiona and Young Shrek in SHREK the Musical have been moved to Wednesday, February 6th. The time is 6-7:30 pm. Please see the flyer for additional details.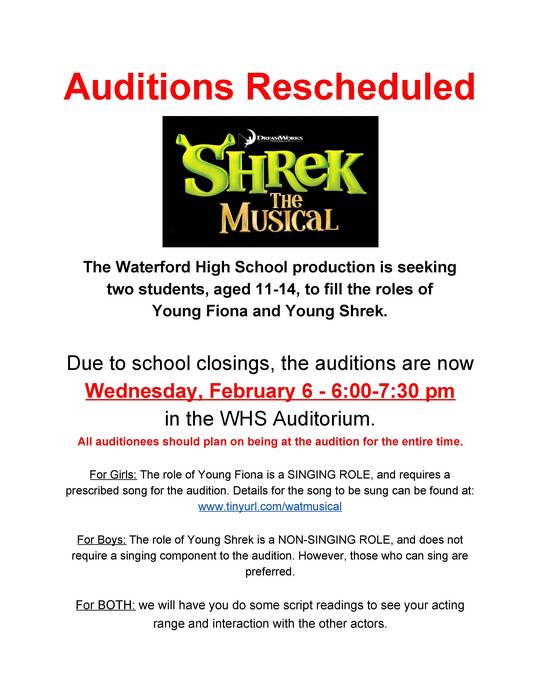 School Closing Update: All Waterford Graded Schools will be closed tomorrow, Thursday January 31st. This includes any after school activities and before/after school care.

Due to inclement weather, all Waterford Graded schools will be closed on Wednesday, January 30th. This includes before and after school care. Also, there will be no after school activities.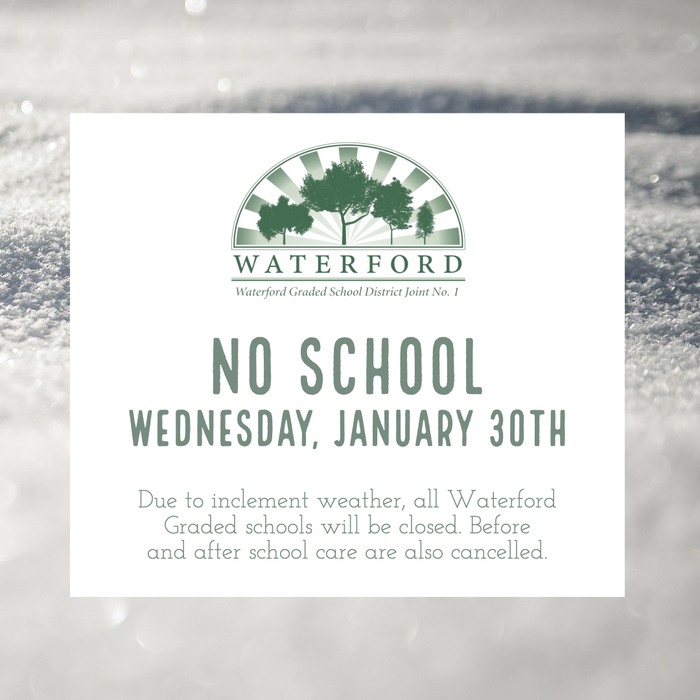 Waterford Graded Schools will be closed on Monday, January 28, 2019 due to inclement weather. Before and after school care is closed at all Waterford Graded Schools as well.

Waterford Graded Schools will be closed on Wednesday, January 23, 2019 due to inclement weather. Before and after school care is closed at all Waterford Graded Schools as well.