WGSD is NOW HIRING!!!!! The Waterford Graded School District is looking for people in all areas! We have both full and part time positions open. Feel free to share with friends and family!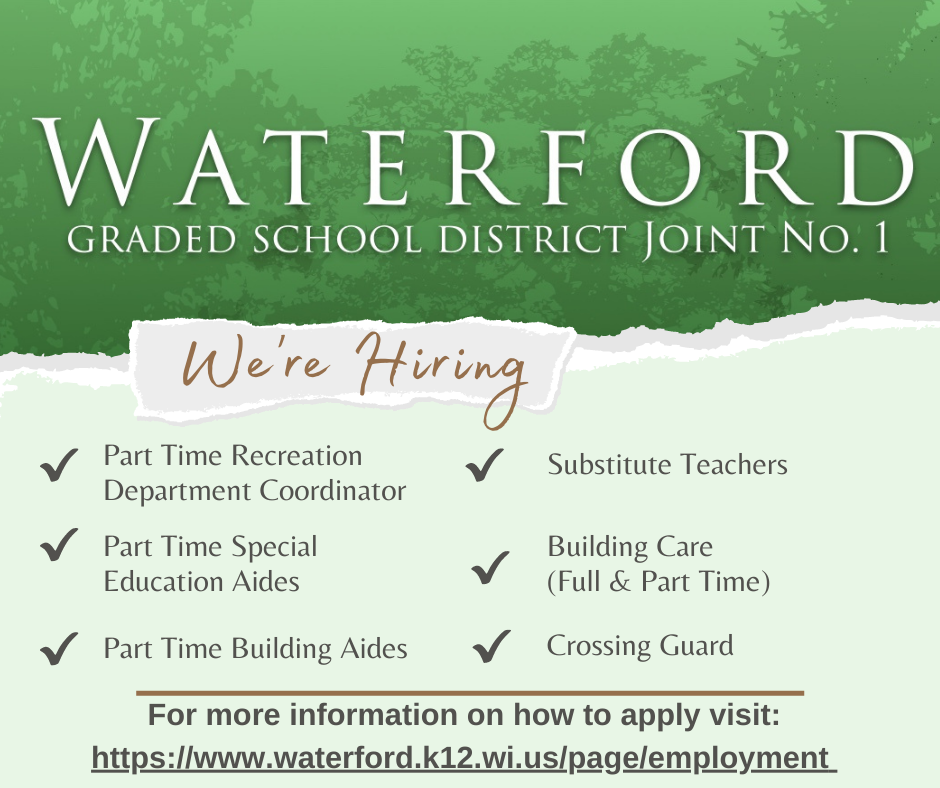 The Waterford Recreation Department has extended the Summer Playground registration deadline to Sunday, June 6th! Please visit
http://bit.ly/WaterfordRecreation
or call Ms. Maddie Szalewski at (262) 524-8200 ext1131 for more information.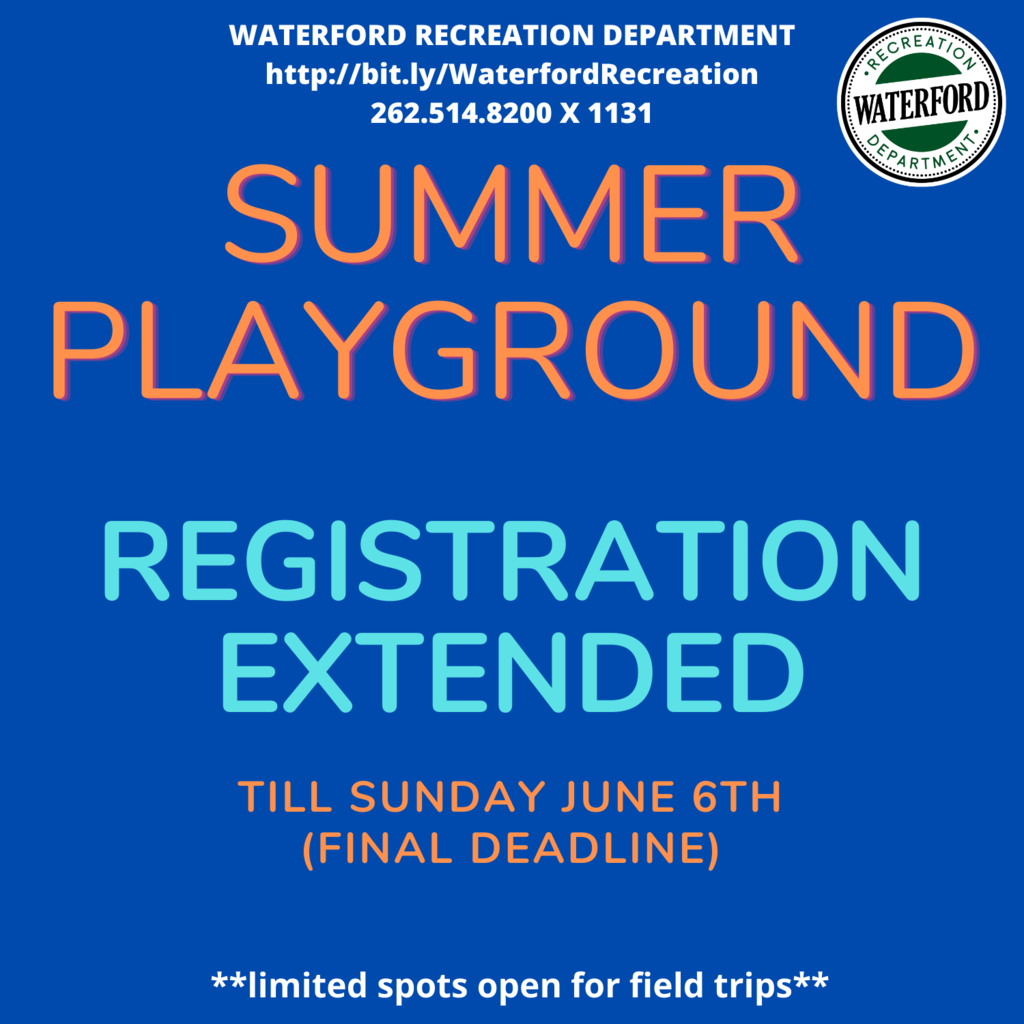 Thank you to our Evergreen PTO for all their work during Teacher Appreciation Week! This year is a Star Wars theme. Monday: Leia compliment on me (give your teacher a compliment today) Tuesday: May the 4th be with you! (Dress in your favorite Star Wars outfit/shirt for star wars day) Wednesday: Wookiee Cookie (bring your teacher a cookie, individually wrapped) Thursday: WriteSaber LightSaber (bring your teacher a fun writing utensil; expo markers, colorful pens, etc) Friday: Yoda Best (color the Yoda coloring page and give to your teacher)

Summer Playground is back! Stay tuned for more details!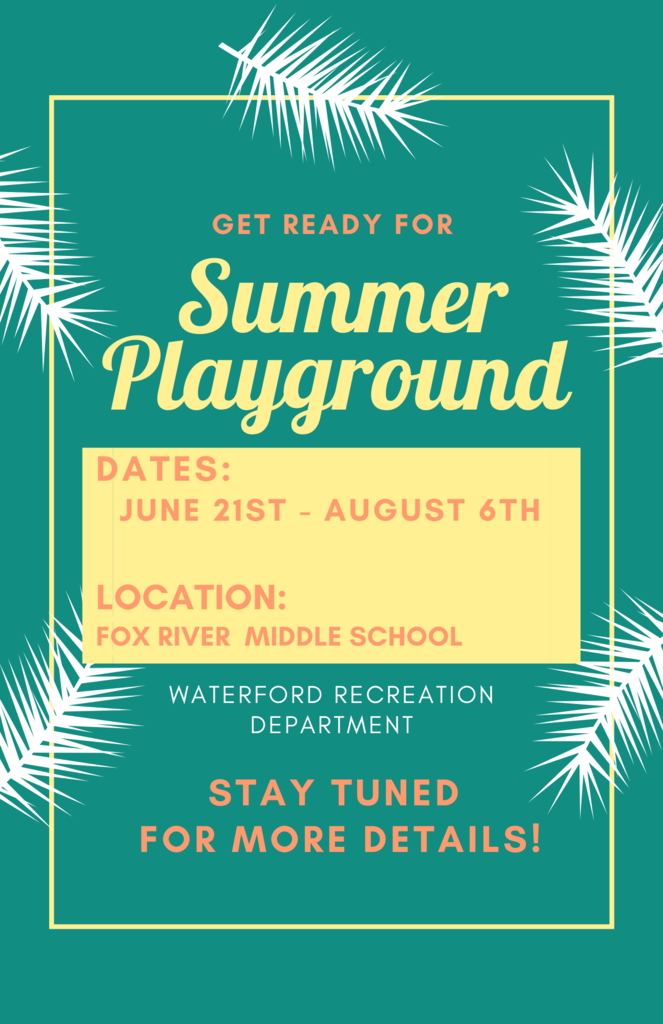 Good evening - Report cards for elementary grades kindergarten through 5th grade will be available on Skyward Family Access tomorrow, March 19th, between 2pm and 4pm. After 4pm ALL Skyward Family Access including Fox River Middle School will be unavailable until Tuesday March 30, due to system wide upgrades.

Who doesn't love pajama day?! Tomorrow is the last day to celebrate Read Across America with silly/fun socks!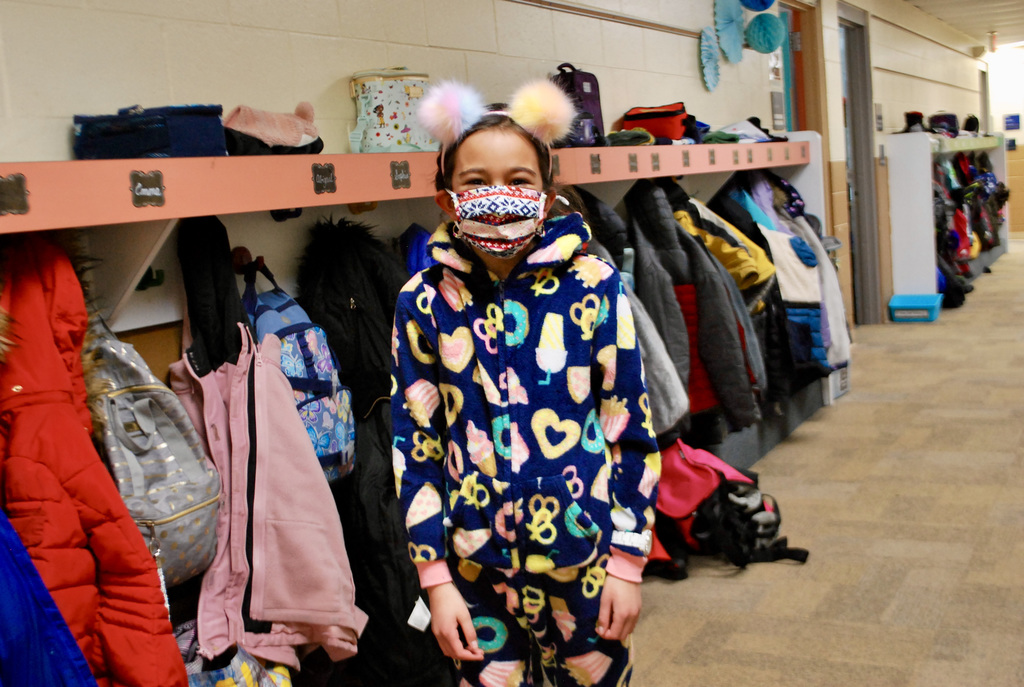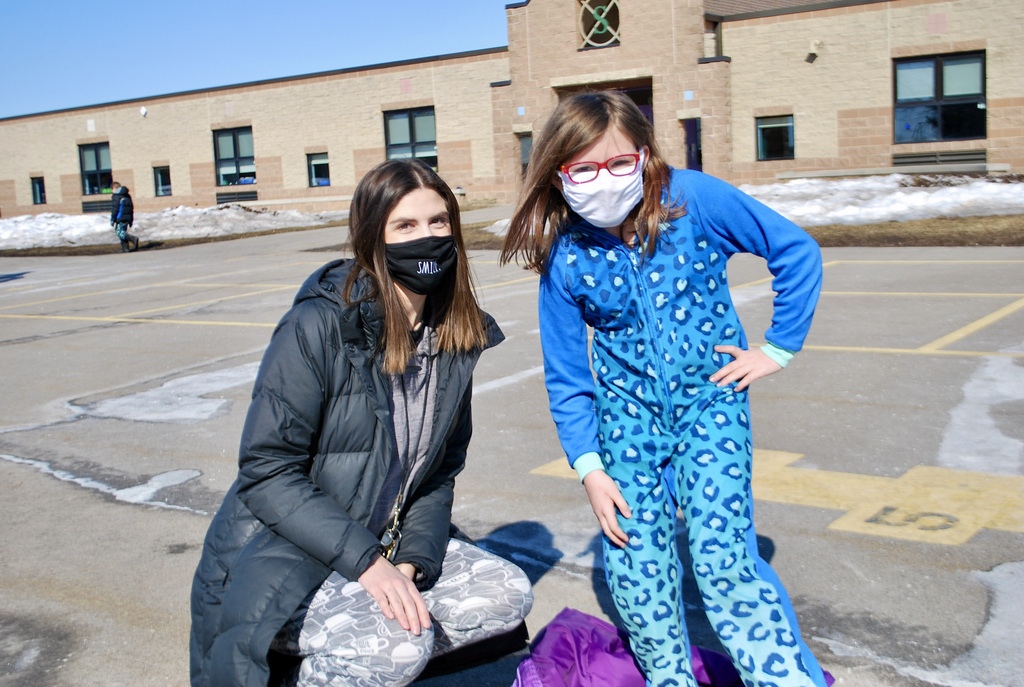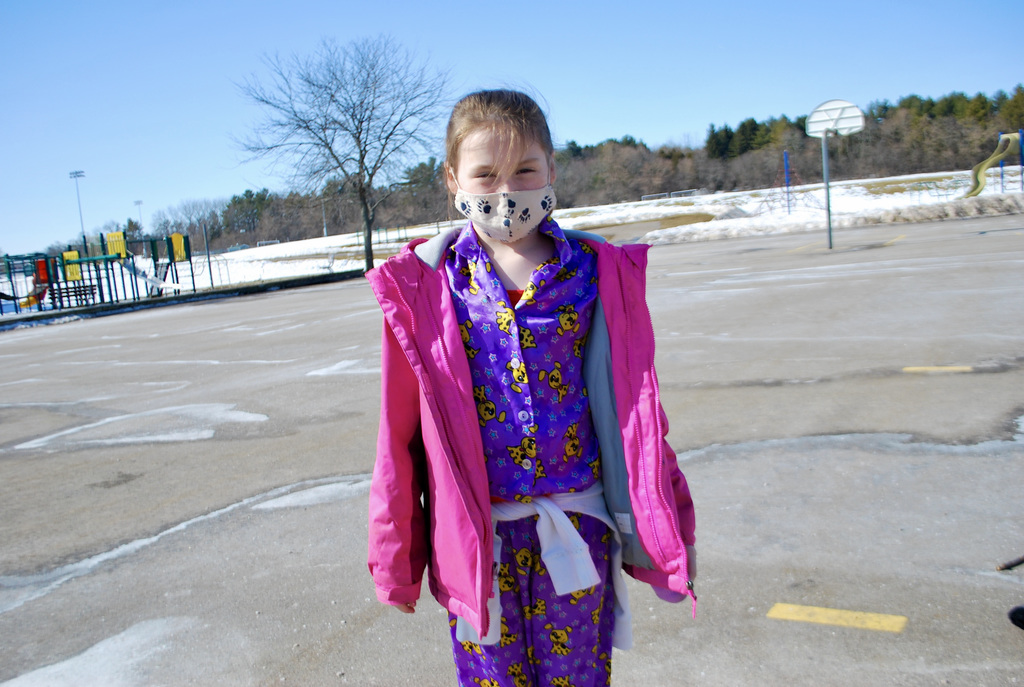 Evergreen students are working on their Archery skills this morning. Thank you to the National Archery in the Schools Program for their partnership with this lesson!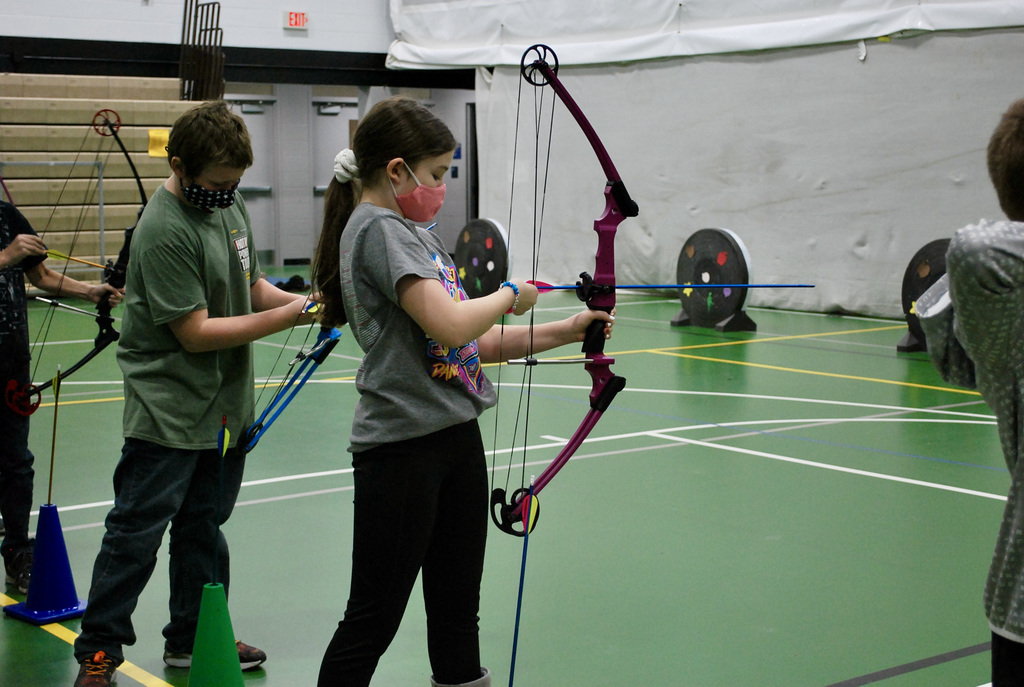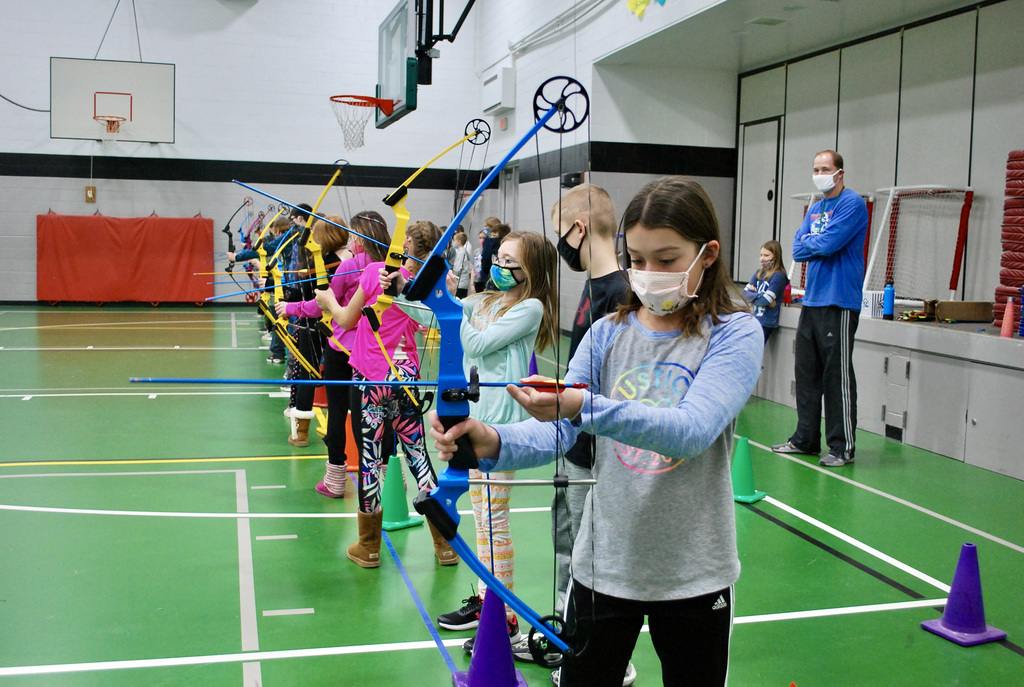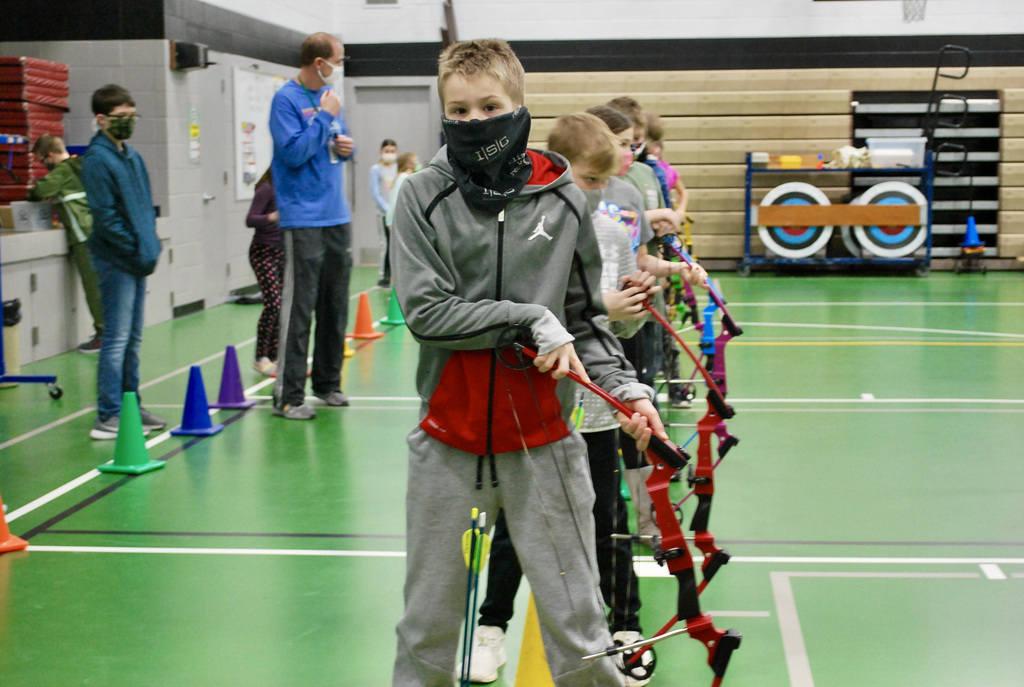 With today being the last day of National School Counseling Week, WGSD would like to say thank you to all of our school counselors for taking the time to share with us what they are "ALL IN for" . National School Counseling Week - Day 5 - All In for School Counseling because...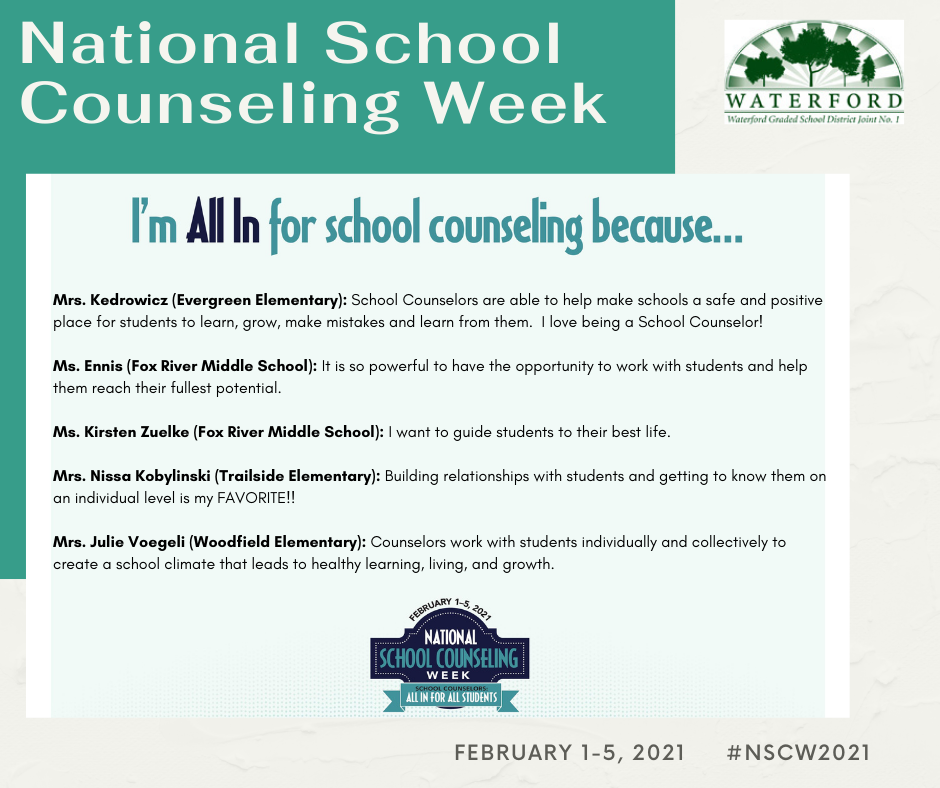 National School Counseling Week - Day 4 - I'm All IN for building an equitable and inclusive school because...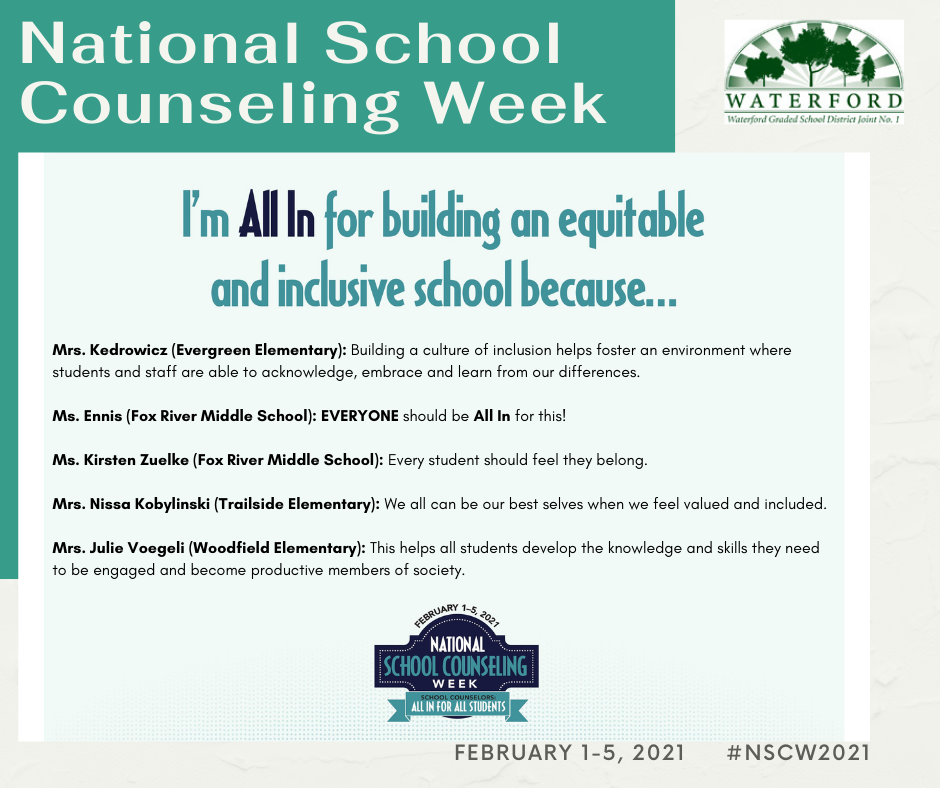 National School Counseling Week - Day 3 - I'm All In for collaboration because...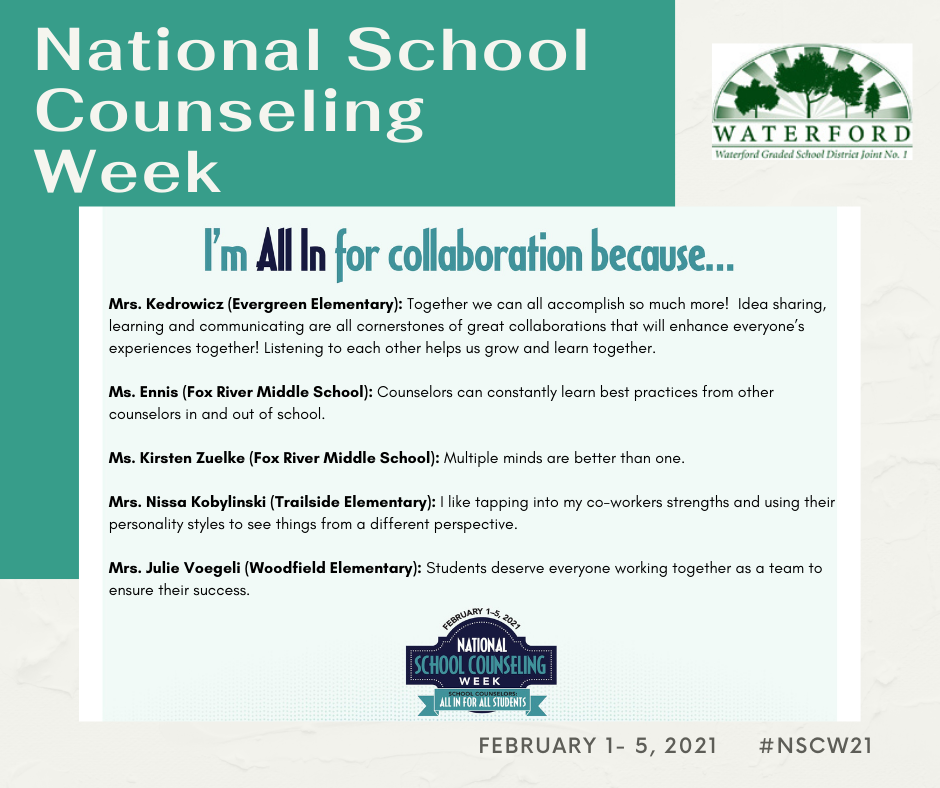 Day 2 of National School Counseling Week - "I'm All In for my professional development because..."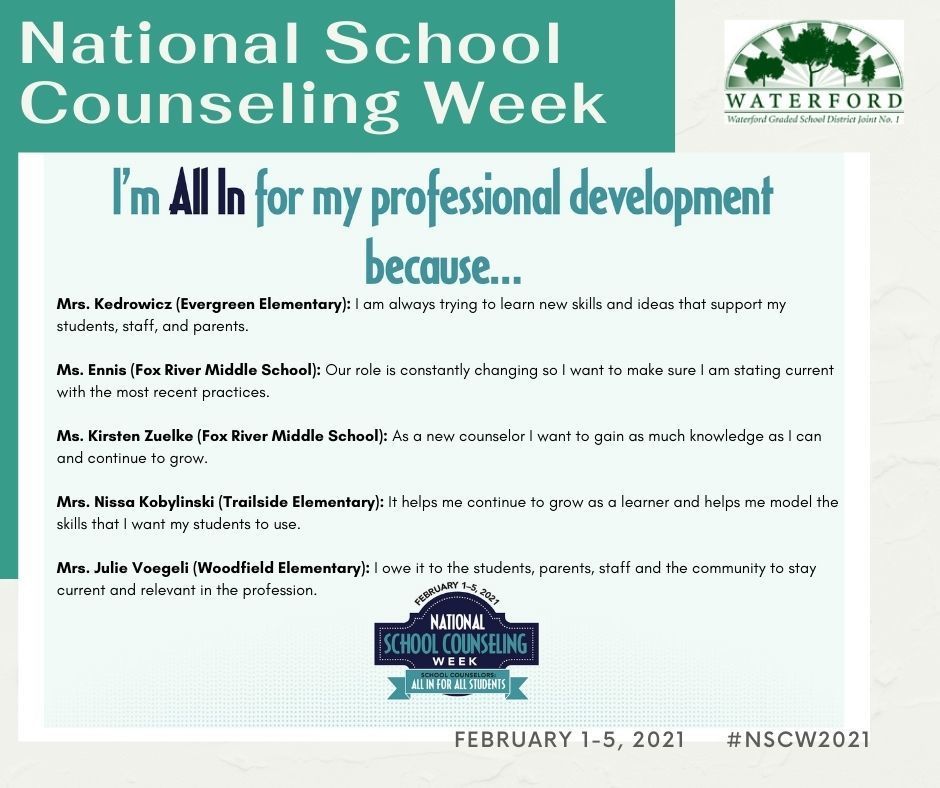 Help WGSD celebrate National School Counseling Week by reading each day what our school counselors are "All In" for. For Monday, February 1st, they have shared "I'm All In for students because......"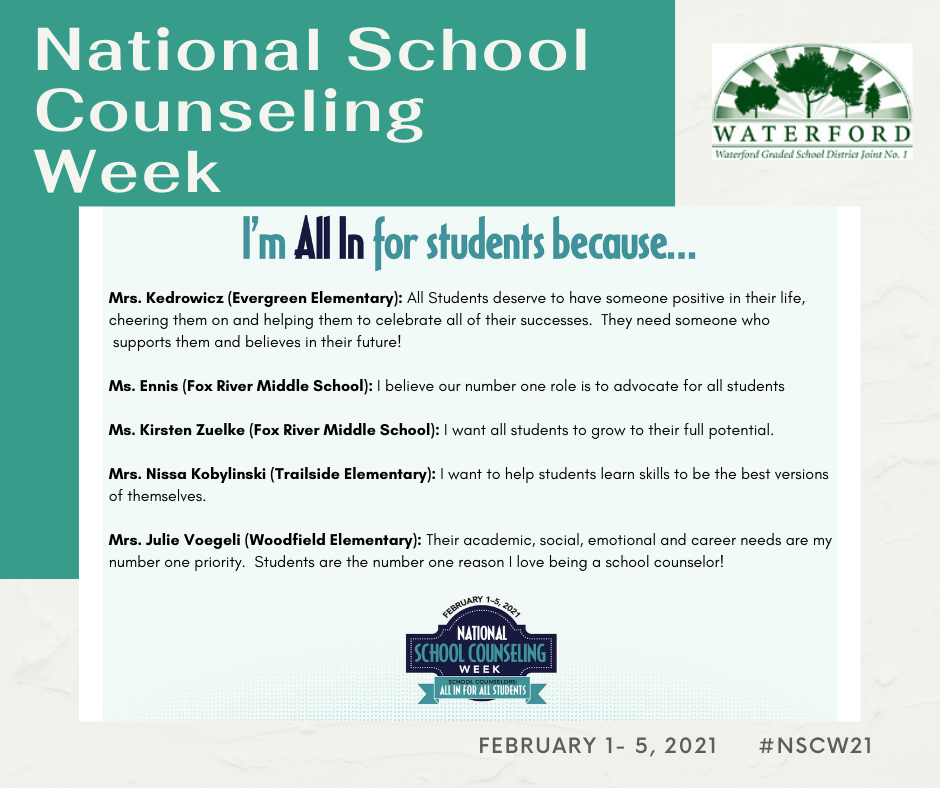 With the inclement weather forecast for tonight and tomorrow morning, WGSD, as well as Waterford Union High School and the other feeder schools, is planning a virtual instruction day for Tuesday, January 26. The purpose of being virtual for this day is to maintain instructional time in a year where our minutes have already been limited due to the completion of our Fox River construction project and pandemic issues. Students will bring all necessary materials home today. All classes will be following their virtual schedules for the day. Your child's teacher will be communicating through the virtual hub.

Parents/Guardians of WGSD Students – The school district would like to remind all families that school meals will continue to be free of charge throughput the entire 2020-2021 school year. If you have questions regarding school meals please reach out to your school secretary or Lisa Peterson, Food Services Director, at 262-514-8280 or
peterson-elizabeth@aramark.com
.

Dress up week has started! Tuesday (12/15)- Candy Cane Day (Dress in Stripes) Wednesday (12/16)- Ugly Sweater (Wear an ugly sweater or holiday top) Thursday (12/17)- EverGREEN Day (Wear your Evergreen Elementary gear or green) Friday (12/18)- Pajama Day (Wear your pajamas to School)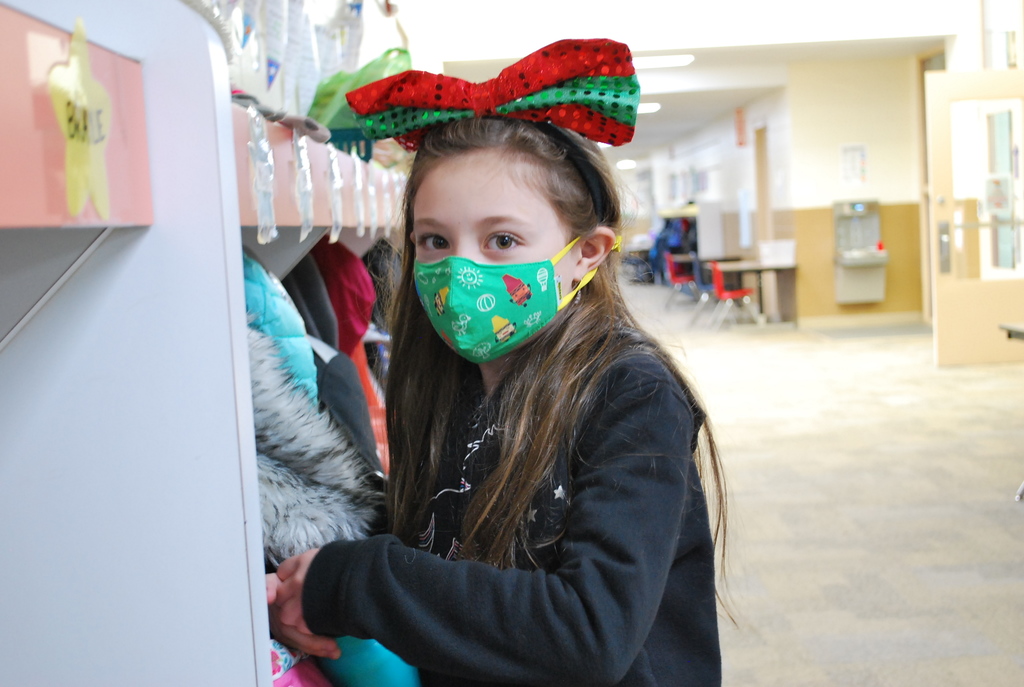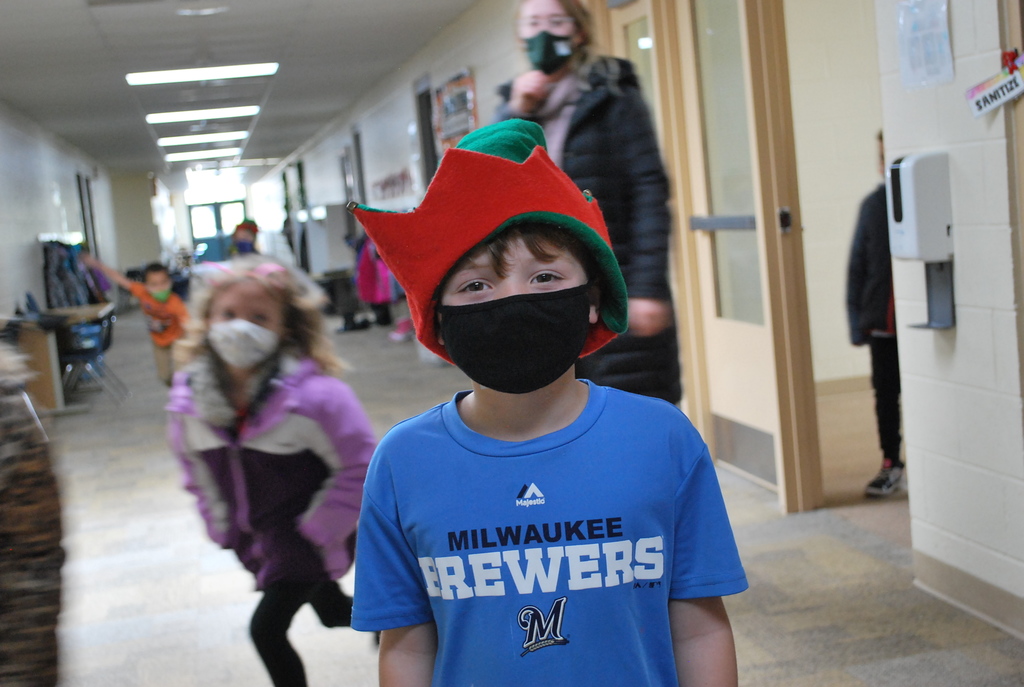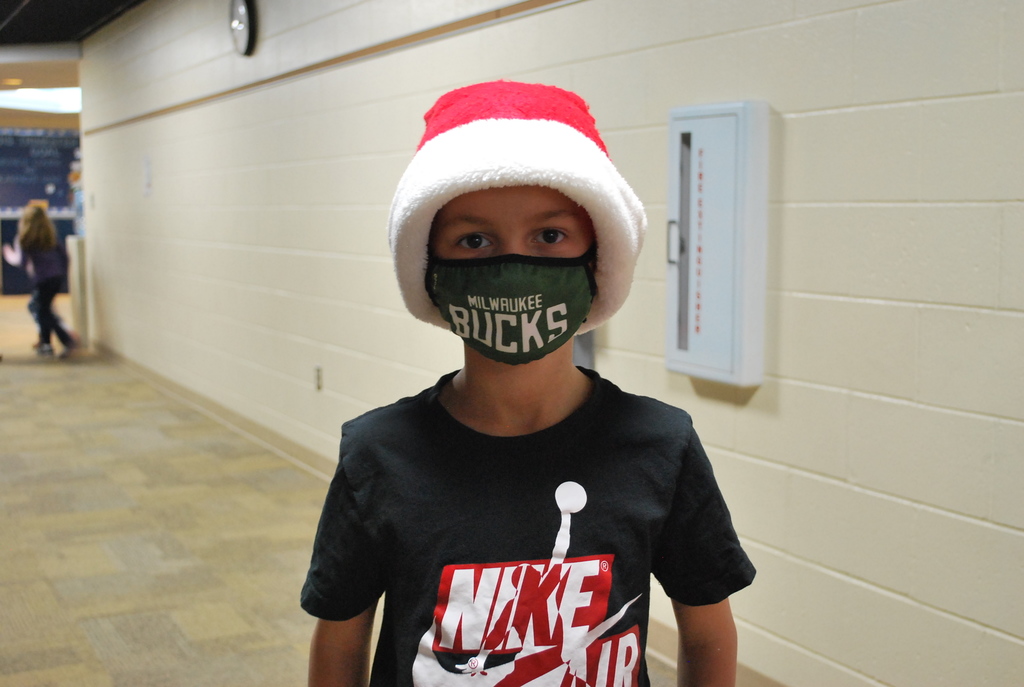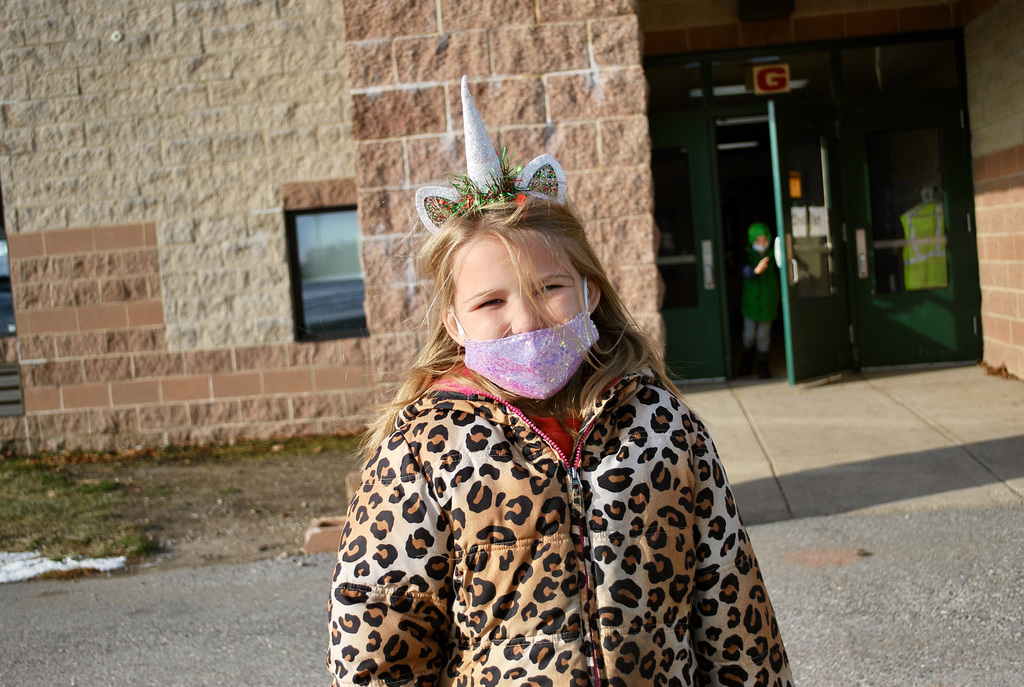 The PTO would love your support for our teachers! Check out their book fair wish lists for their classrooms here:
https://docs.google.com/spreadsheets/d/1FQrNtvSjhr47TexQhi9x65-7tba7WIjiKa_T7CIWsJI/edit?usp=sharing
💚💚Make your child's teacher's day and place an order today! 💚💚 Use this link to shop the online book fair:
https://www.scholastic.com/bf/evergreenelementary2020
You can ship to your house and send the books to school with your child once they arrive, or ship direct to school with the teacher as the recipient. 📚The book fair closes on November 15th so place your order soon!!📚 If you are so kind to purchase a book or two from their lists please place an "x" in the purchased column next to the book(s) so they do not get several of the same. THANK YOU FOR SUPPORTING OUR EVERGREEN TEACHERS!!

Did you miss picture day or would like to request a retake? Mortensen photography will return on Monday, November 16th (9am-10am) for photos. If you would like your child to have their photos retaken, please return the photo package to school with your child and let their teacher know you'd like them to have a retake done. If you did not order pictures but you would still like to please follow the ordering instructions below: Ordering information: Visit
https://mortensen.orderschoolpix.com/31651
Enter password: prepay Enter your email address, click submit Choose your background before adding packages and products You do not need to print a receipt or fill out any additional forms when ordering online. If you have any questions please contact Mortensen Photography at
studio@mortensenphotography.com
.


Evergreen is looking SPOOKTACULAR!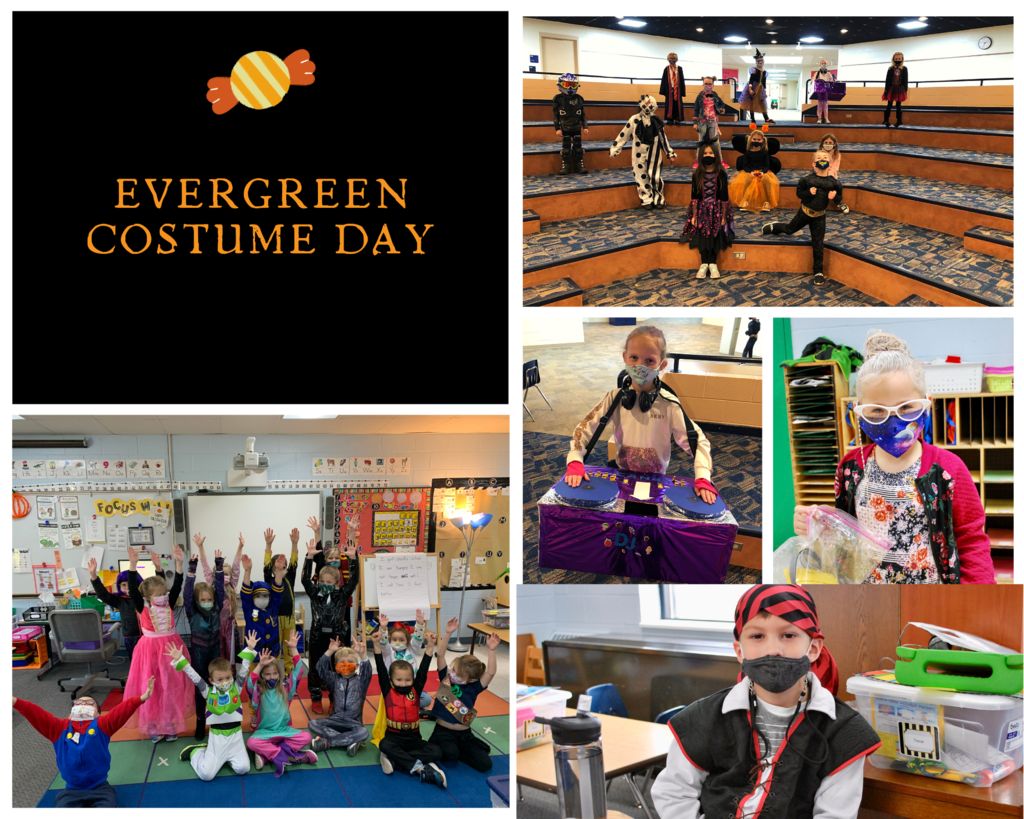 EVERGREEN SPIRIT WEEK!