Please see the September calendar.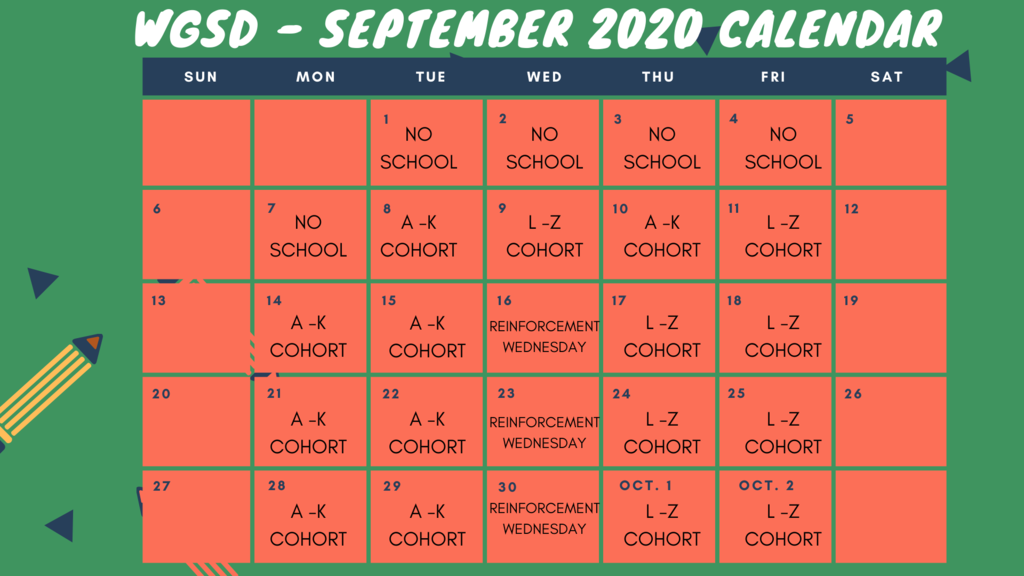 Free COVID-19 Care Package - Racine County in partnership with community sponsors invites families to pick up a FREE care package with essential items to help you and your family during the COVID-19 pandemic. The event will be held Wednesday, August 26. Please see the attached flyer for more details.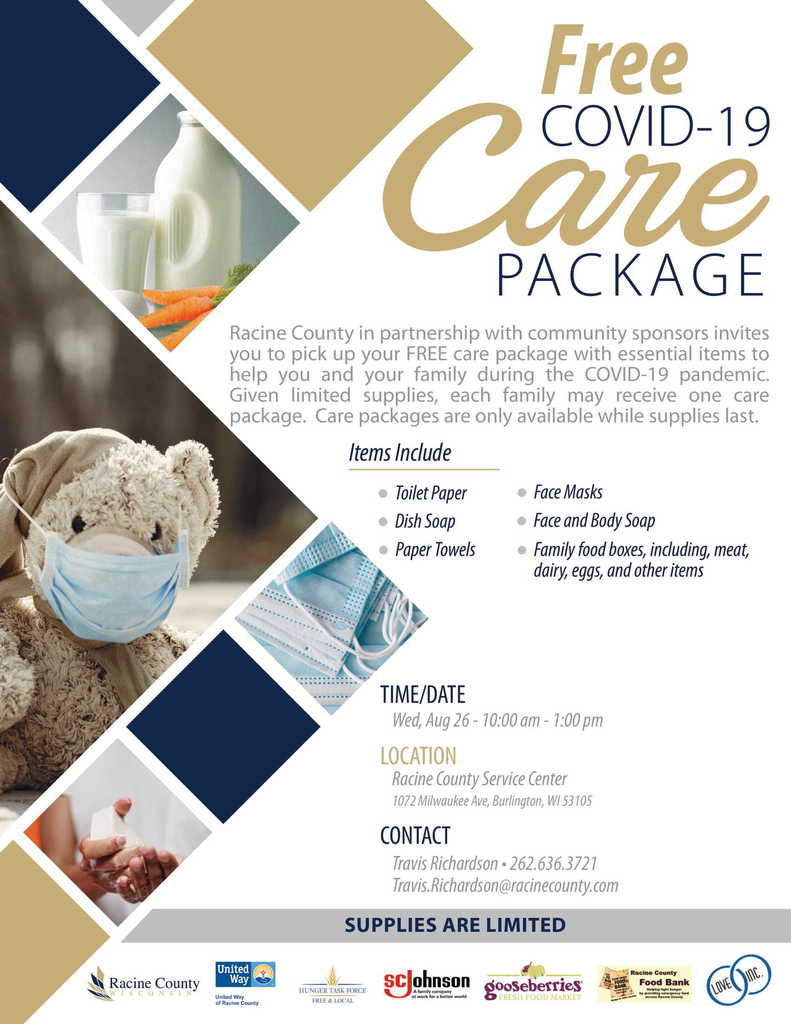 WGSD is now enrolling for the 2020-2021 school year. This is for NEW students entering our district. Any student that is currently attending a Waterford Graded Elementary school DOES NOT need to enroll for the next school year as a NEW STUDENT. All parents/guardians will be required to review your student's data in August during our Skyward Family Access Online-Registration. Any family who knows a student will not be returning for the next school year should notify your school secretary.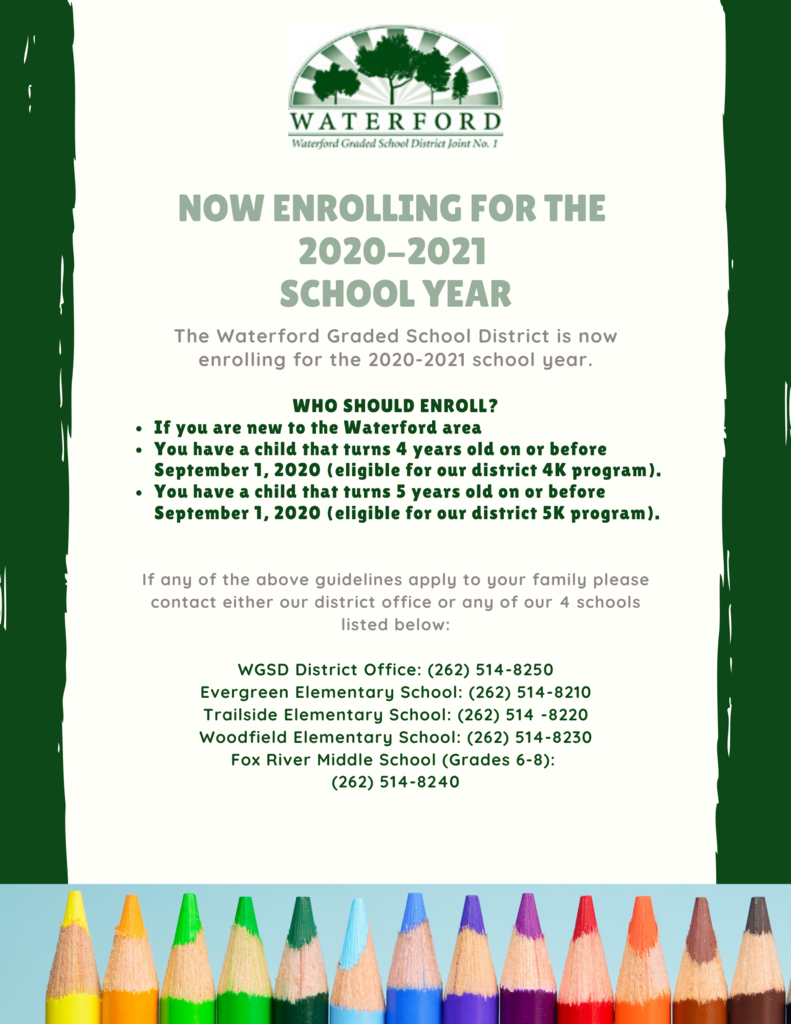 During the week of February 10-14, WSGD schools participated in the "Our Community Cares" initiative. Student leadership groups at all four schools partnered with WUHS, the Chamber of Commerce, and other community agencies to collect clothing and other essentials. These items will be used to help local families through family resource rooms at each WGSD school and through donations to Love Inc.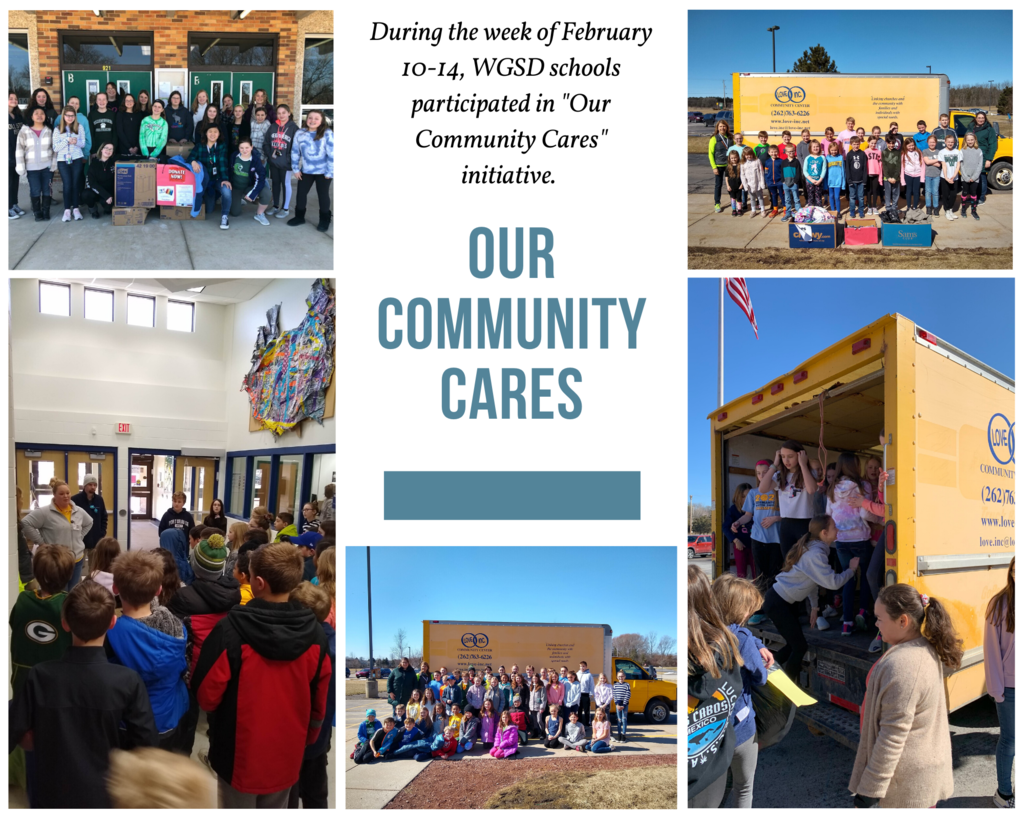 Evergreen students have the opportunity to donate their Eagle Bucks to purchase items in the Eagle Store for kids in other countries. Some items that will be sent to the kids are pencils, erasers, rulers, writing tablets and pencil sharpeners! Way to go Evergreen!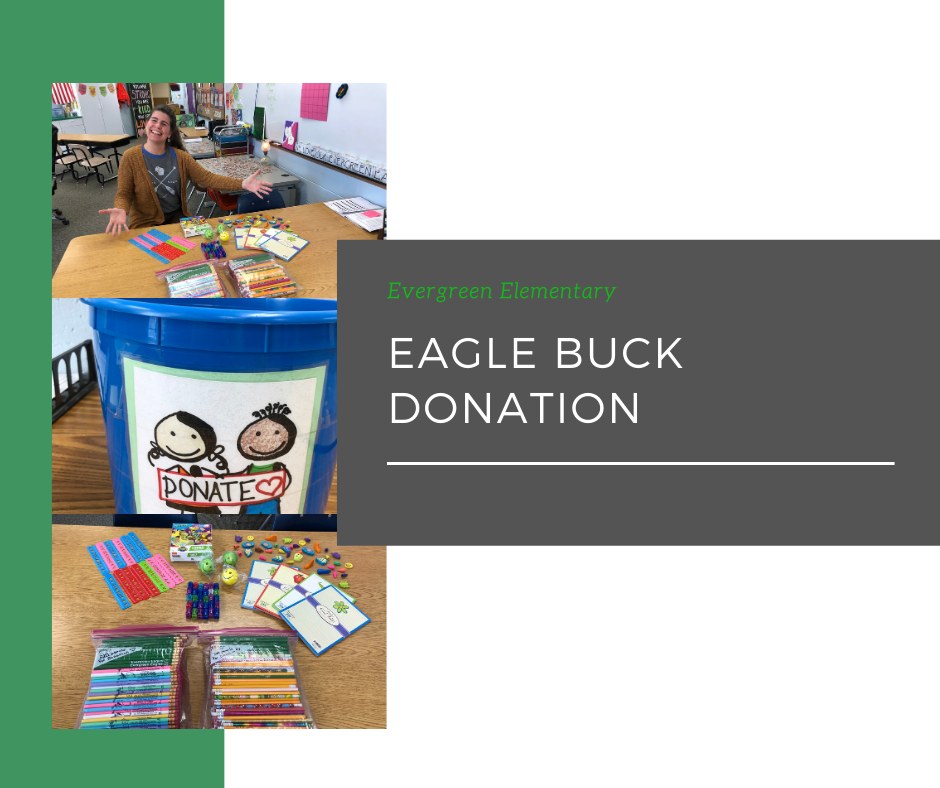 Congratulations to all of our WGSD students that competed in the Regional Math 24 tournament at Washington Caldwell. WGSD had students place in all four levels!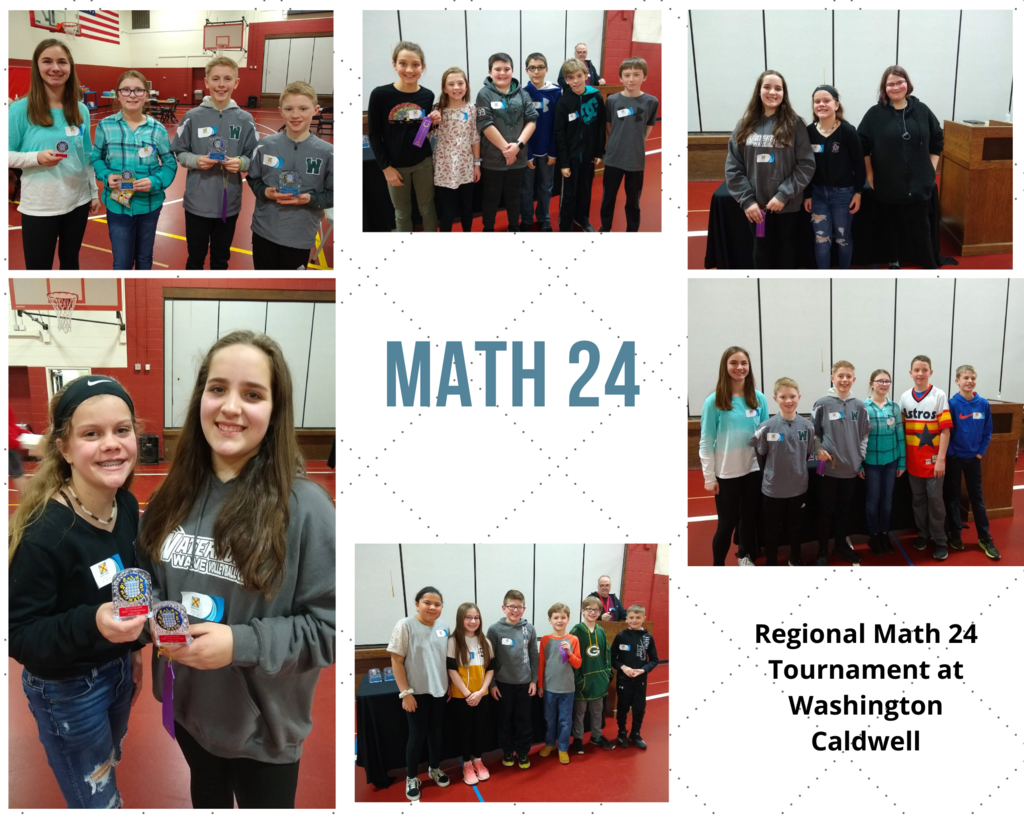 Keeping with the theme this week, "Our Community Cares", staff members from Evergreen Elementary volunteered at different Love Inc. locations. The experience was wonderful.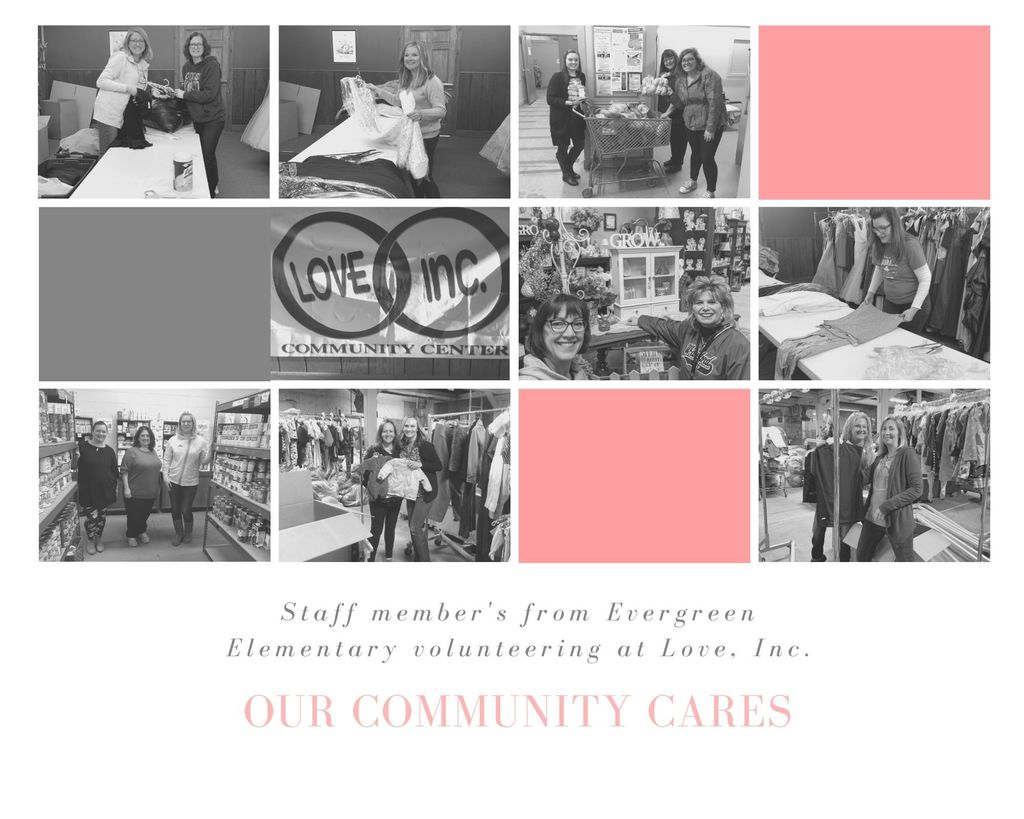 CHECK IT OUT!!!! Here is WGSD's submission to HGTV's Hometown Takeover. To view the video please visit
https://bit.ly/2Uoj92u
. This is also posted on the WGSD Facebook page!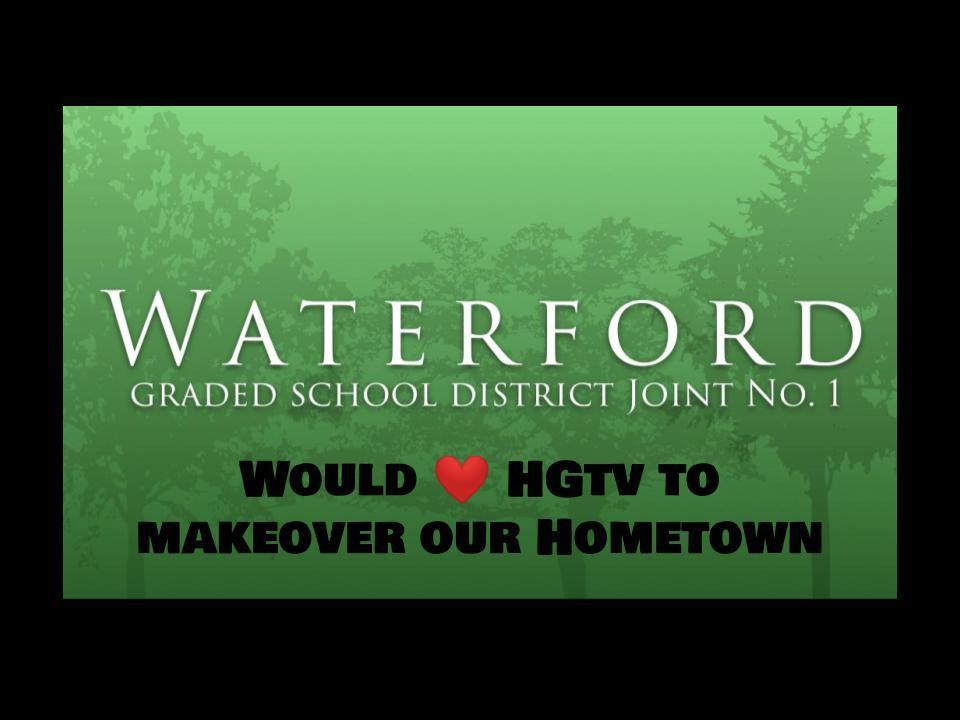 CONGRATULATIONS to all of our students that competed in the MATH 24 competition earlier this week and to 6 of our students that have qualified for the Regional Math 24 Meet at Washington Caldwell on Wednesday, February 5. Math 24 is a mental math card game in which participants use the four numbers on the card, and any combination of addition, subtraction, multiplication or division, to arrive at a solution of 24. The top six competitors from each elementary school are invited the district tournament, where they compete against students from the other schools for the six spots at the regional tournament.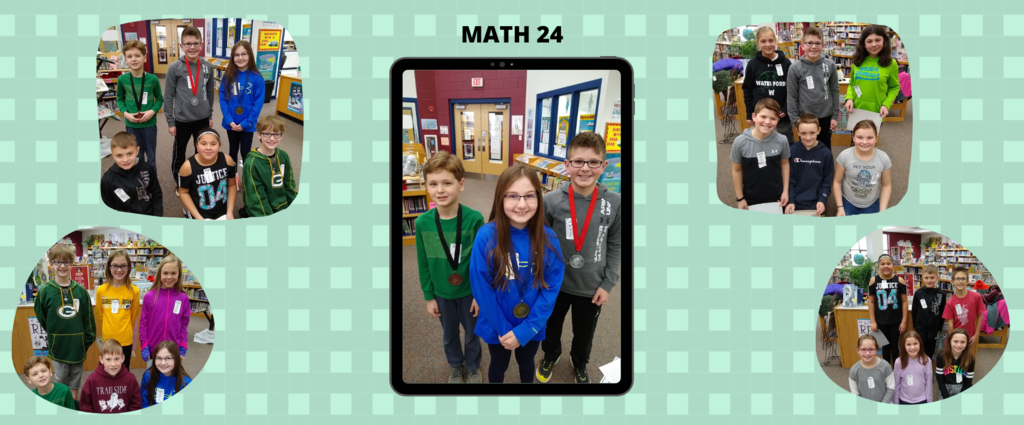 Evergreen has received their certificate from the Wisconsin DNR certifying that their adopted nest is located in Tichigan. They also received an aerial map of the nests location.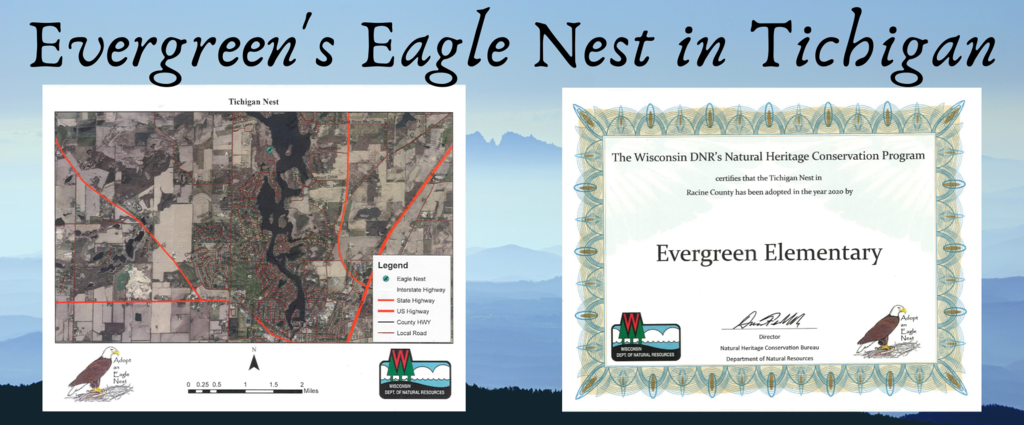 Happy National Eagle Day! In observance of National Eagle Day, Evergreen Elementary has adopted an eagle nest through the Wisconsin DNR. Once received we will share an aerial photo of our eagle nest.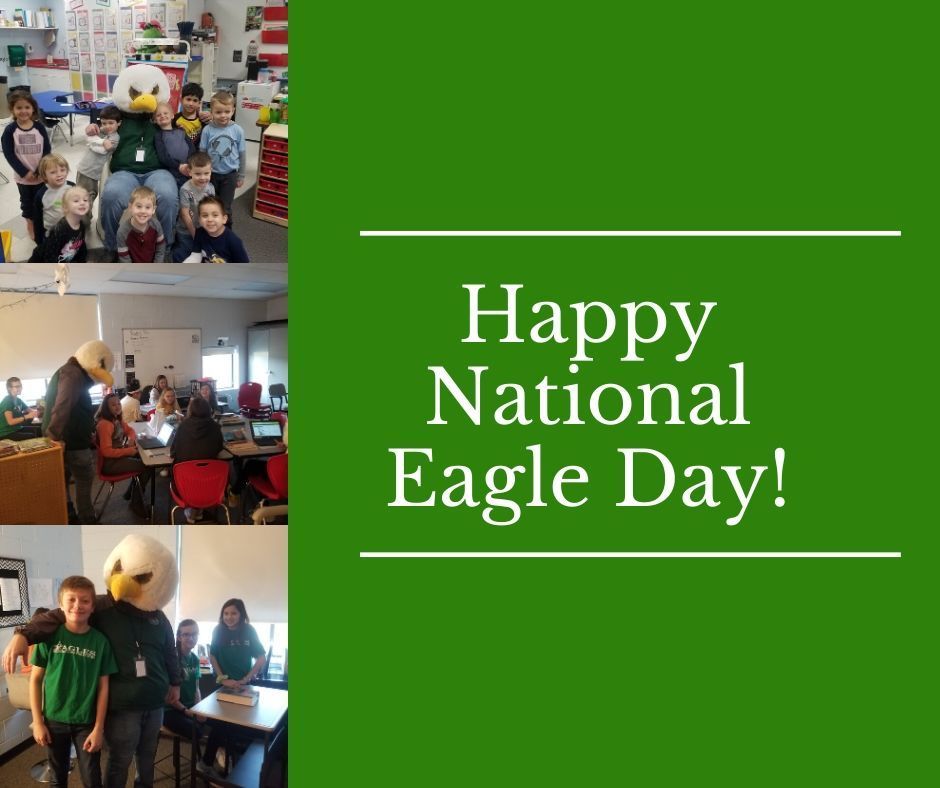 Dear Families-We are so excited to report to you about the success of Secret Santa's Holiday Shop! The Eagle Leaders took time during their recess and after school to decorate the STEAM lab. We had volunteers sign up to help at the last minute! All shoppers had fun purchasing surprises for their loved ones. We would like to thank the Eagle Leaders for doing an excellent job, being festive, and getting great compliments from teachers and parents about how helpful they were. We would also like to take the time to thank our parent/student volunteers! Without your help, we could not have done it without all of you! Merry Christmas and thank you again! PBIS Team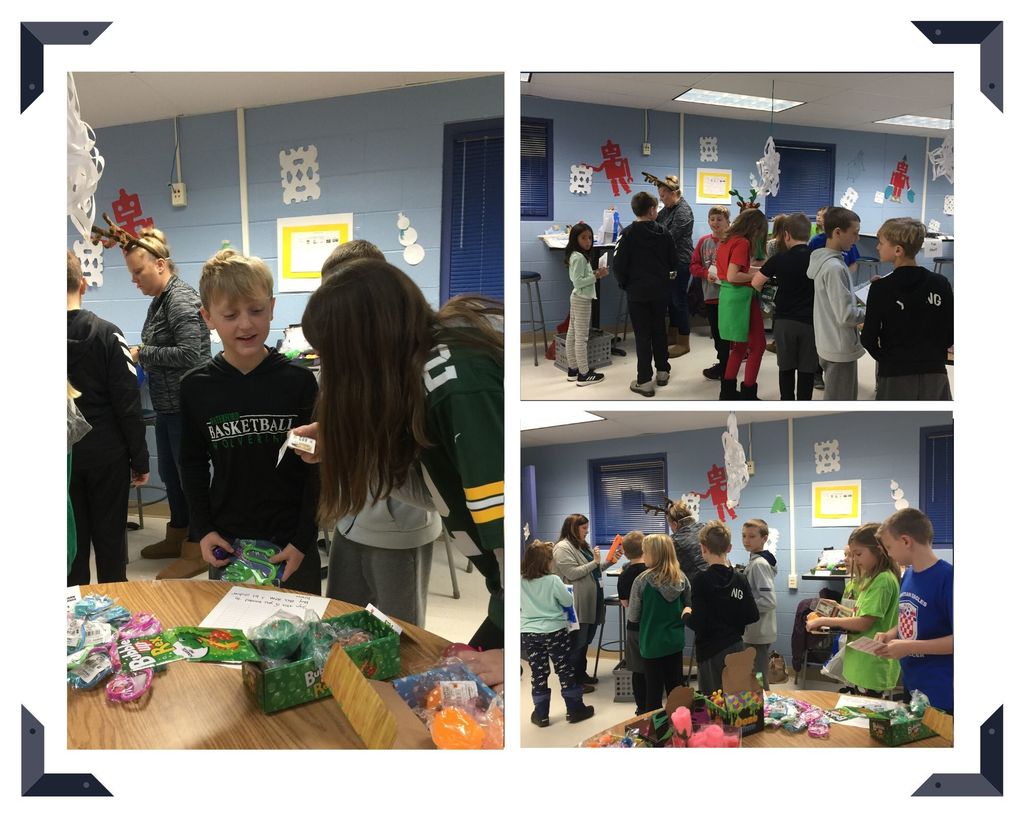 6th Grade Culture Fair took place on December 10th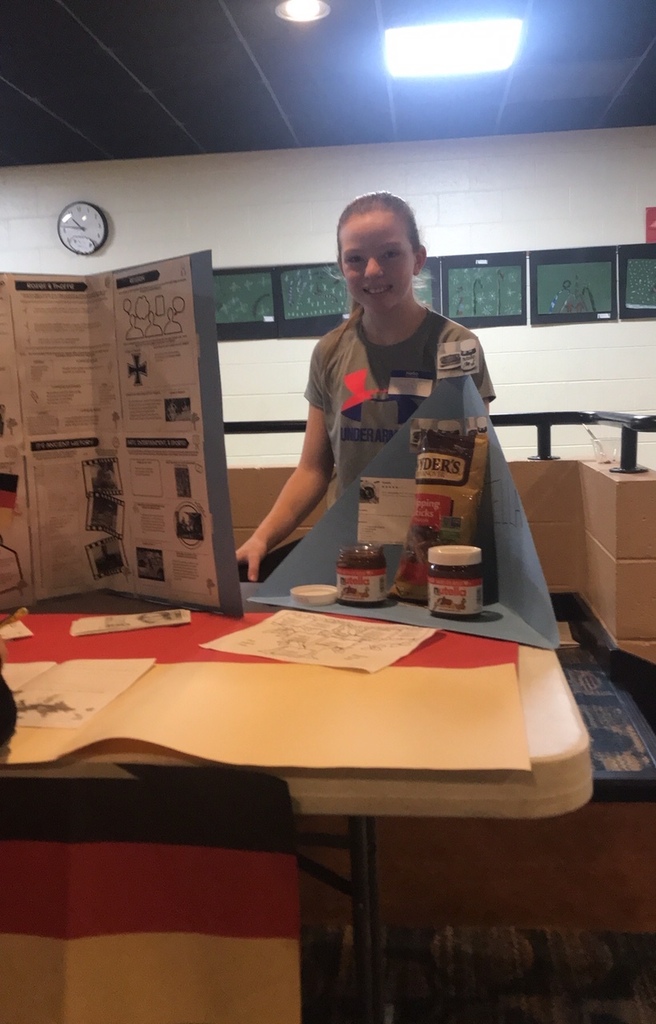 The art program is excited to announce that we have been collaborating with the Waterford Village to decorate, located behind the city library. Please visit Waterford Village Hall to see Evergreen Elementary student's artwork on display in the lobby for the month of December.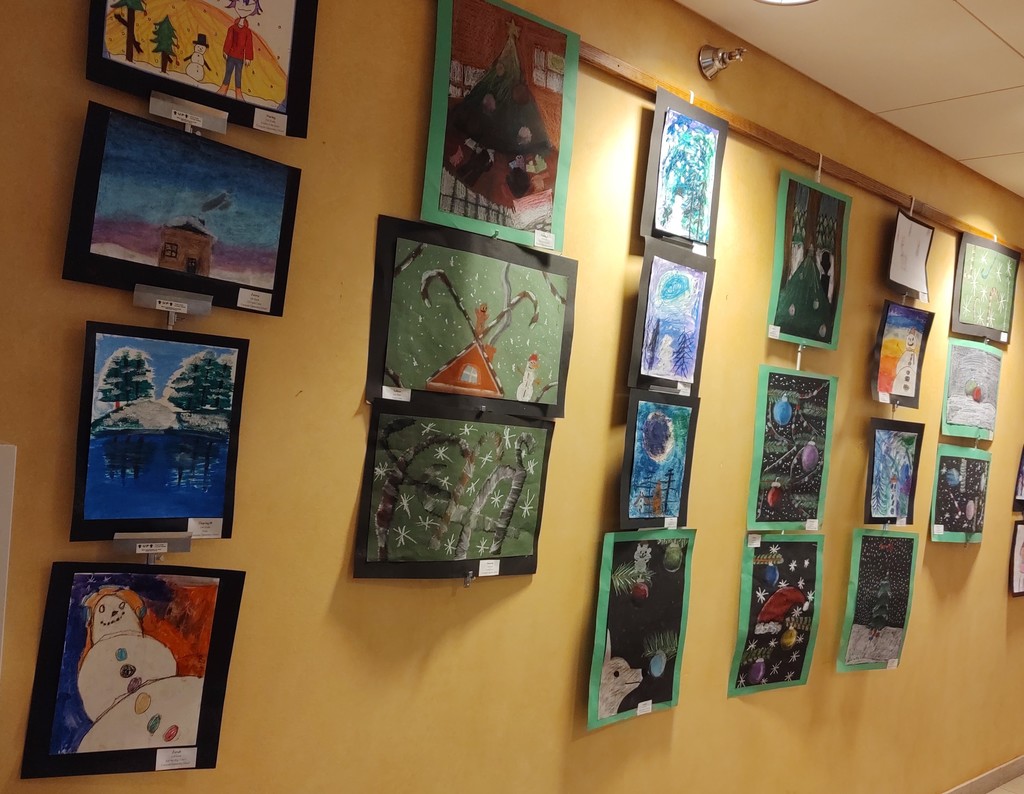 Evergreen 3rd grade trying their hand at orchestra.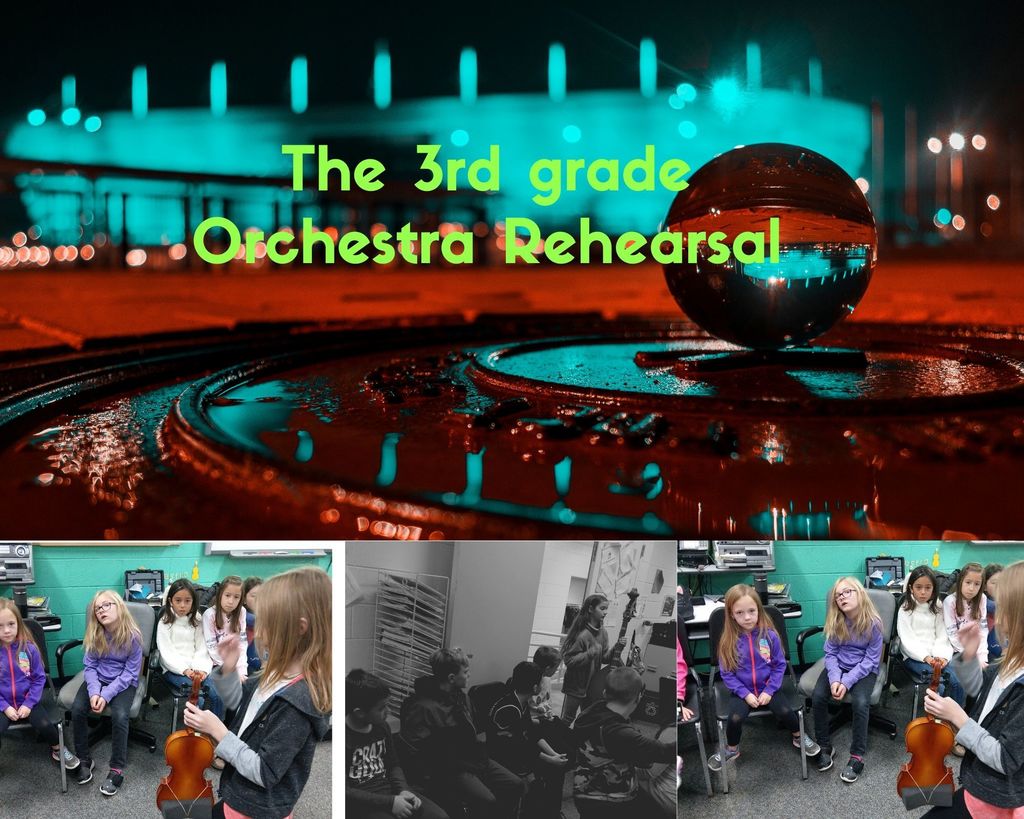 See what's happening in 3rd grade PLTW!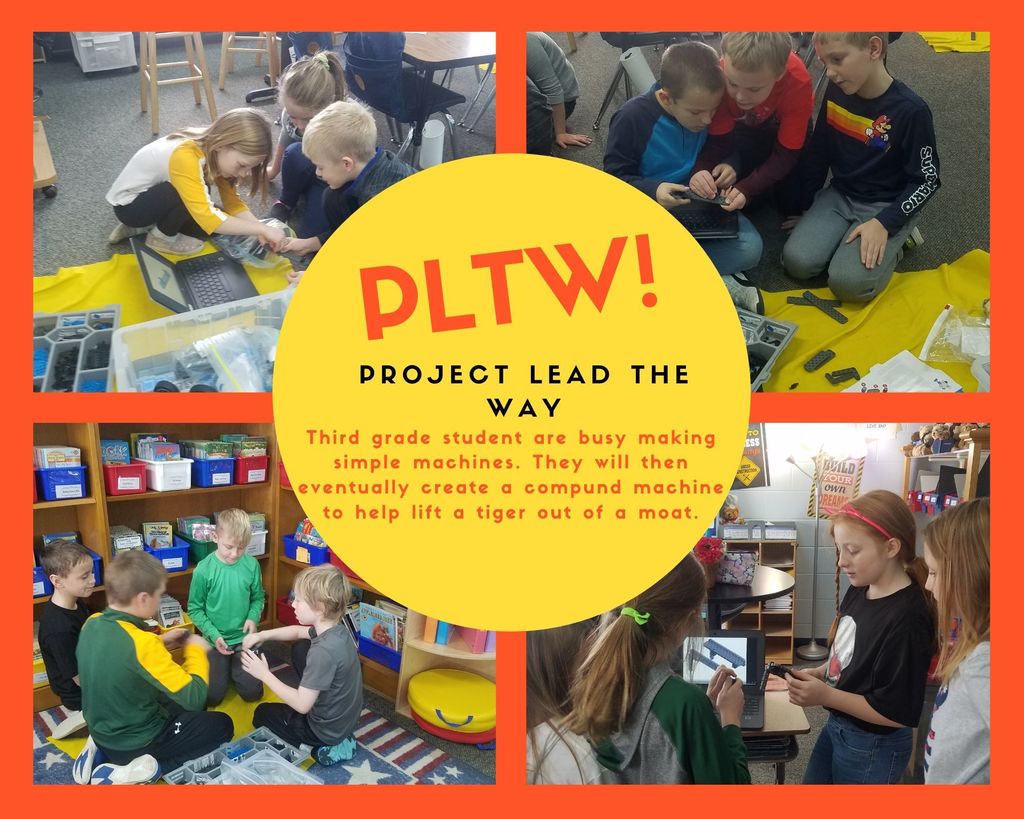 October is National Emotional Wellness Month. Stress is part of life, and in small doses, can actually be beneficial to our health. However, for some, stress can be overwhelming; leading to a mental health crisis. Stress if just one cause that can lead to a mental health concern. Millions of Americans are affected by mental health conditions every year, affecting every age group. Waterford Graded School District wants you to know that there is help out there. If you ever have concerns about how mental health could be affecting your child while at school, please contact the District RN, Chris McMahon (262-514-8250, ext: 6514); the District LPN, Kim Allen (262-514-8250, ext: 1056), or the Director of Student & Staff Services, Jane Aegerter (262-514-8250, ext: 1051). In addition, WGSD offers our families help through Aurora's Student and Family Assistance Program (SFAP). Help begins as soon as you make the call. Give the SFAP program a call at 1-800-236-3231.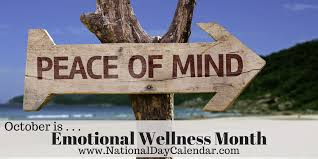 Calling all 4K-6th Graders - Join us for our Dance Stars Christmas Themed Program. This themed dance class is packed with interactive fun for all! Class will be divided based on skill/experience level. REGISTRATION DEADLINE = Oct 31. Register Online today -
http://bit.ly/WaterfordRecreation

Dear WGSD Families, The way that you find the monthly menus on our website has changed. The menus will no longer be pushed out through Facebook, but will be available on either the district or specific school site. To locate the menus you will need to select "Menu" at the top of the page, then select "For Parents" and click on "Food Service". This is a direct link to all school menus. You will also be able to see calorie and allergy information. Paper menus will still be available at your child's school.

Just a reminder to WEAR WHITE tomorrow to show support for White Ribbon Week!