Grade level battle teams competed in their first elimination round. Teams advancing from each grade are: The Flares (4th grade) Harmony Gals (5th grade) Those teams will be competing next week in the second elimination round, determining which team will move on to the virtual state battle hosted by WEMTA. In addition, two teams also were awarded for the most creative battle costumes. In 4th grade, The Awesome Babies and in 5th grade, Harmony Gals. We are proud of all the teams and their efforts thus far.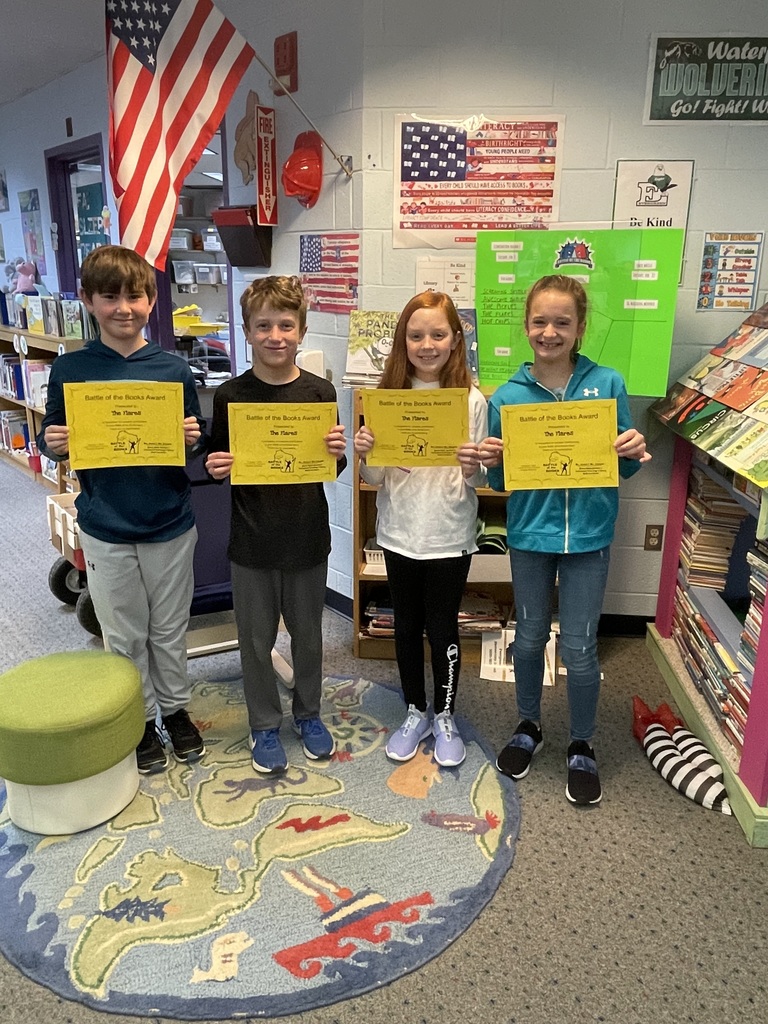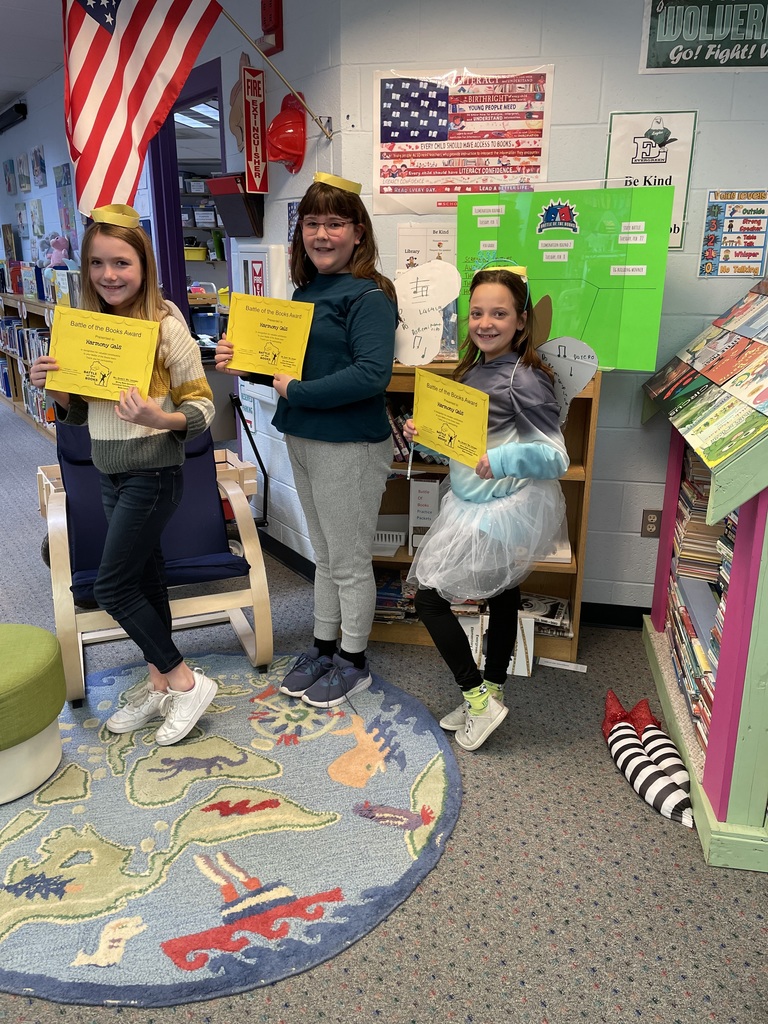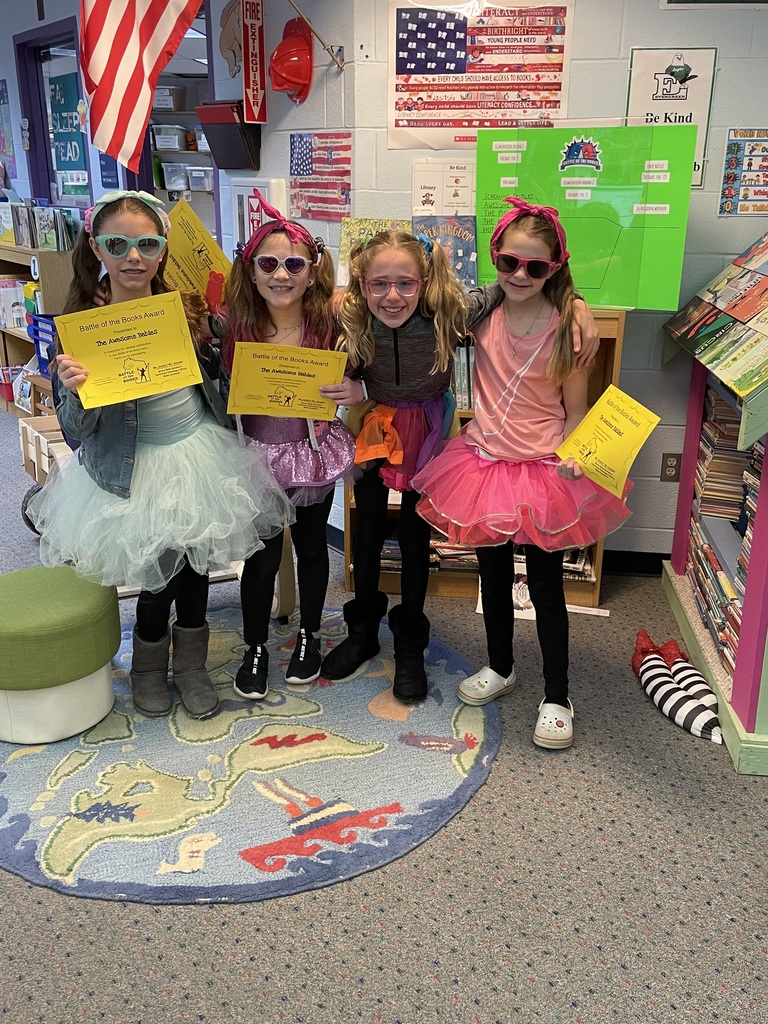 Yesterday Evergreen students enjoyed celebrating the Day of Play!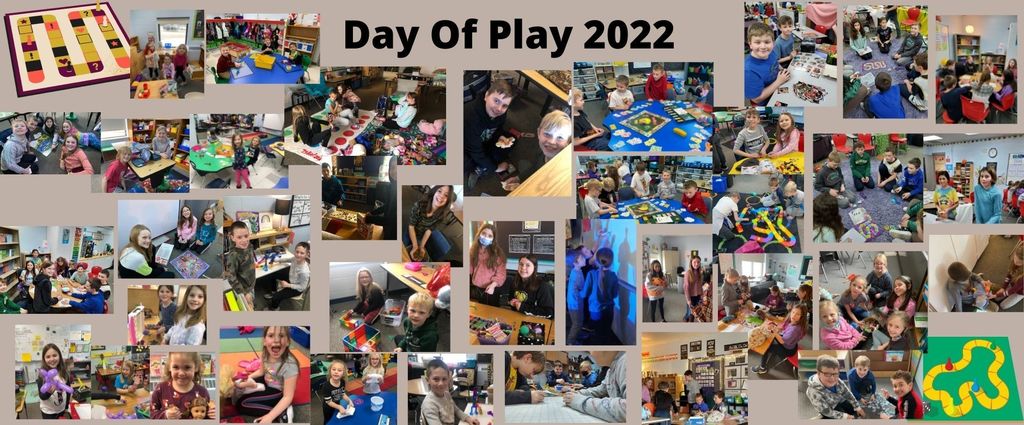 PBIS GOLDEN TICKET WINNERS FOR THE MONTH OF JANUARY FOR GOING ABOVE AND BEYOND!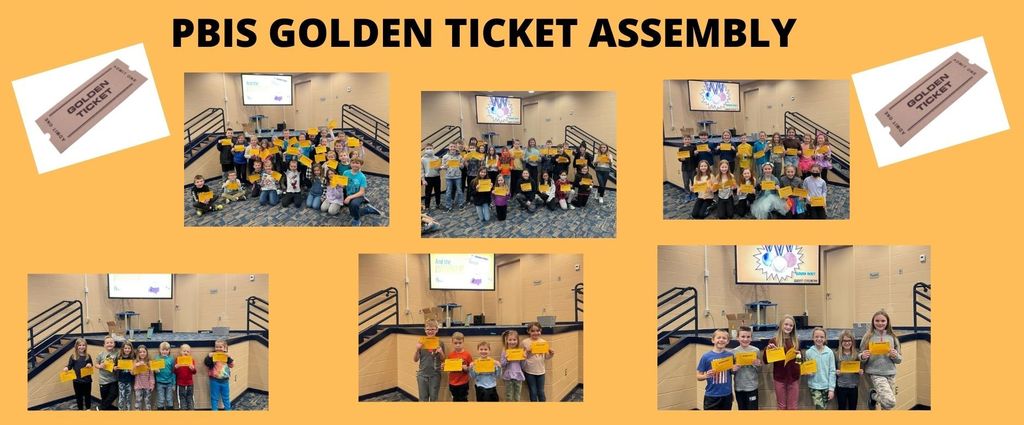 The Waterford Graded School Board is seeking a new Superintendent to replace Edward Brzinski who is retiring at the end of this school year. School Board members are looking to gather input from both staff and our community in regards to the hiring of a new superintendent. To allow for input and to provide transparency, we will be conducting a meet and greet with the three finalists. The finalists will be at Trailside Elementary on Tuesday, February 1. Each candidate will rotate between a building tour, community forum hosted by Sloan Allen (Director of Curriculum and Student Growth) and Jane Aegerter (Director of Student and Staff Services), as well as a board interview. The forums will begin at 5:00 PM at Trailside Elementary School in the cafeteria on Tuesday, February 1. There will be an opportunity for you to write down questions for the staff facilitators to ask each candidate. The community and staff in attendance will observe and listen to the candidates answers and then complete a form with your feedback for the school board to consider when selecting the final candidate.

Thank you to the WHS Choir for coming over to sing for the 4th & 5th graders today!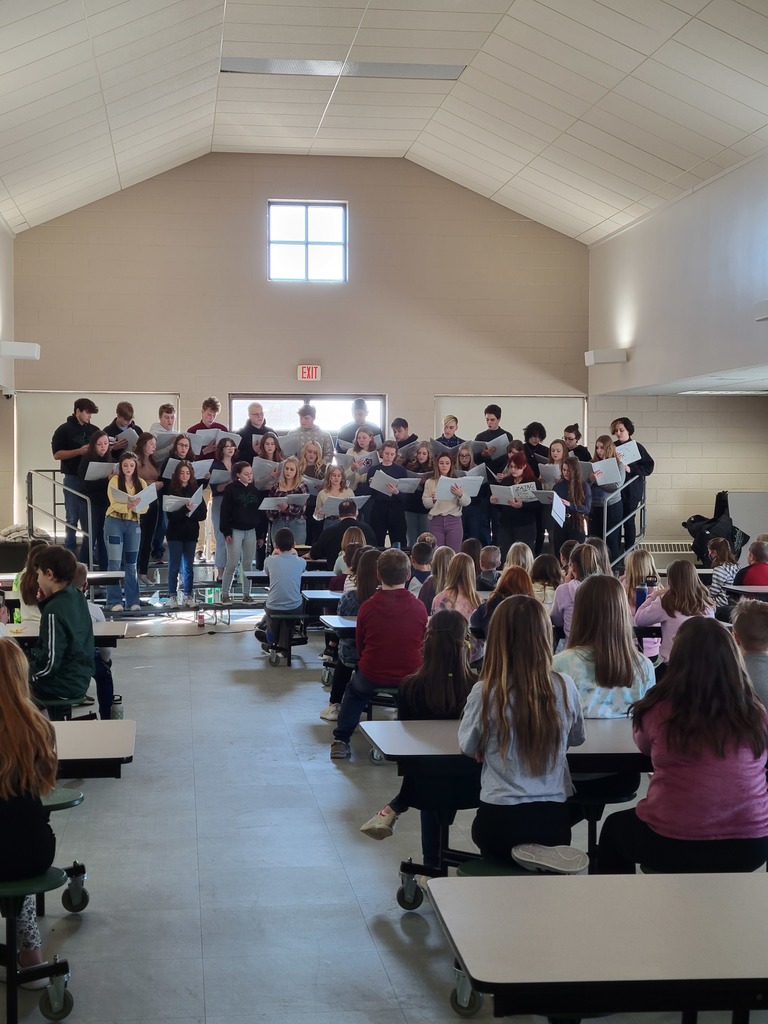 Evergreen will celebrate Global Day of Play on February 2!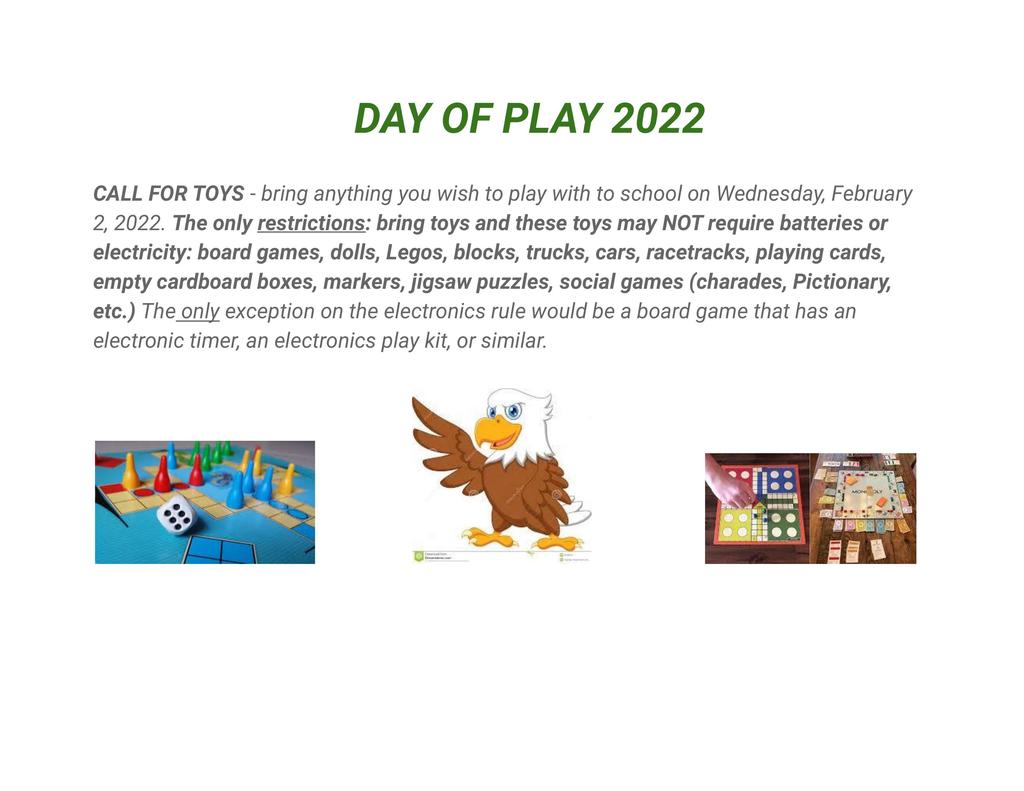 Thanks Drew from CBS 58 for coming to visit the 3rd graders from Evergreen! Watch tonight at 5 & 10 during Drew's weather segment!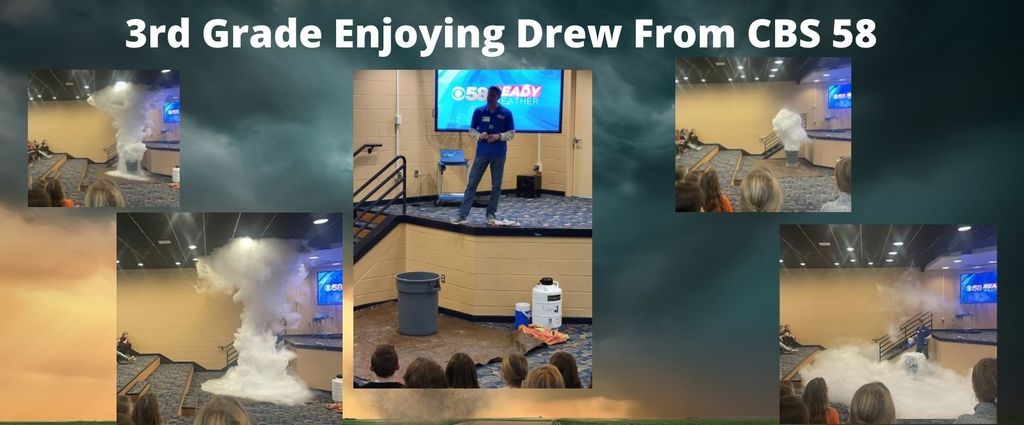 Andrew, 3rd grader, was one of the weekly raffle ticket winners for our district-wide Reading Frenzy. As a prize, he chose to read a book to Mrs. Hetland's first grade class.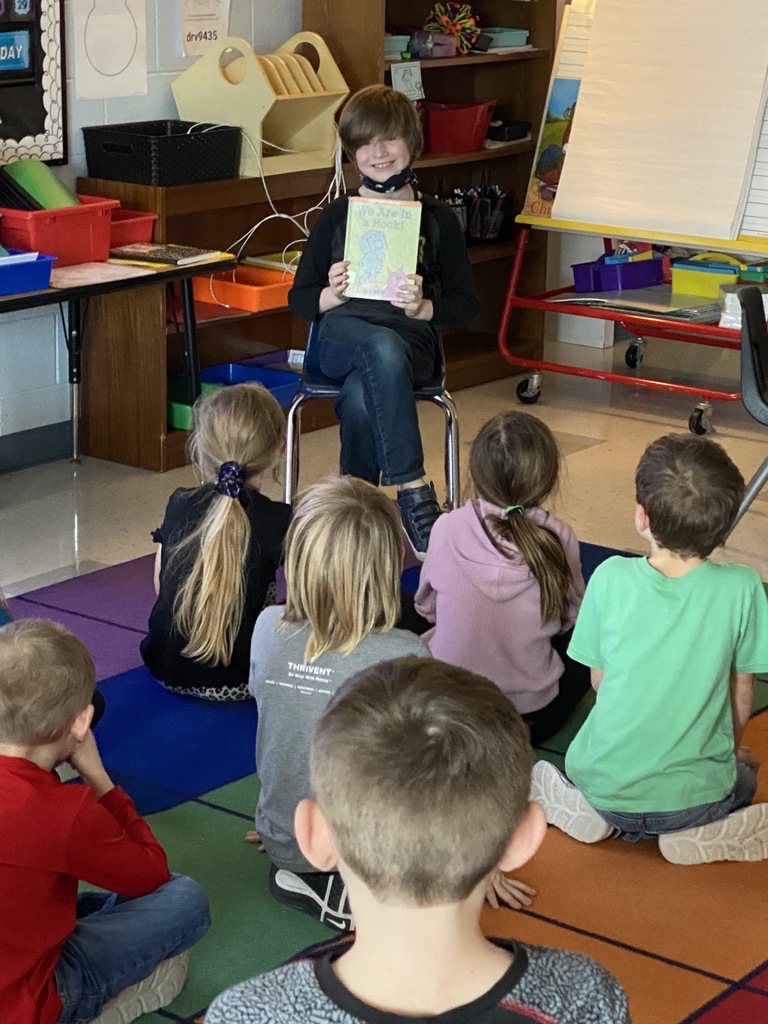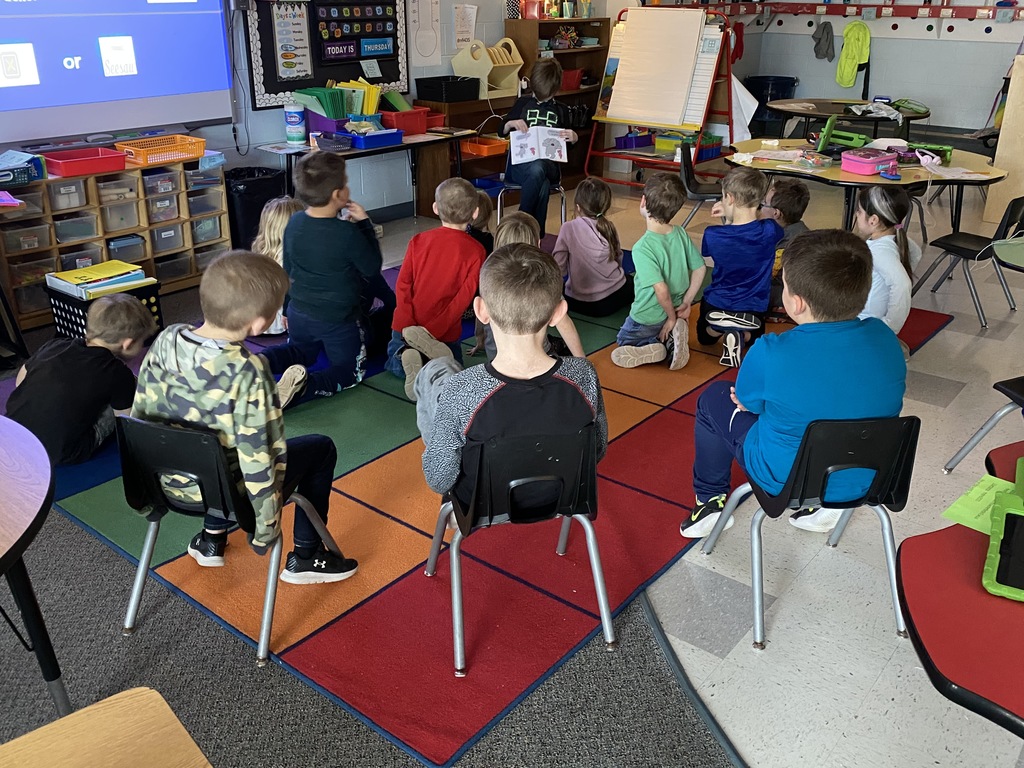 Evergreen Elementary Community Drive For Love, Inc. January 5-31st Help us make the temperature soar and warm up our community!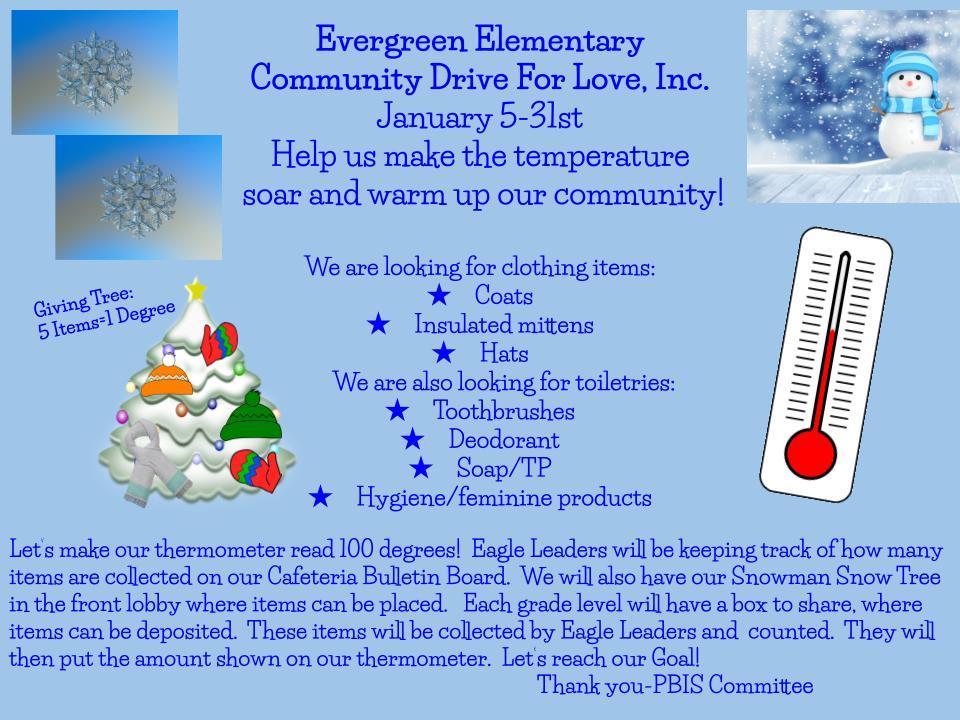 Thank you for the treats and visit PTO!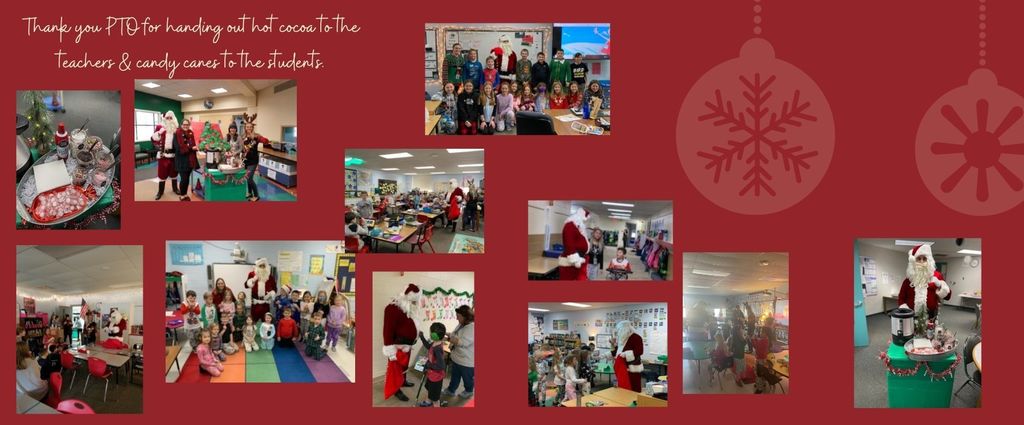 Dear Evergreen Families, The Grinch bag has been overflowing this month with all the acts of kindness that the students have been doing. In celebration of this we will be watching the Grinch movie and having a whole school Pajama day in celebration tomorrow December 22nd.

Our Holiday Spirit Week is approaching! Make sure to check out the dress up days below.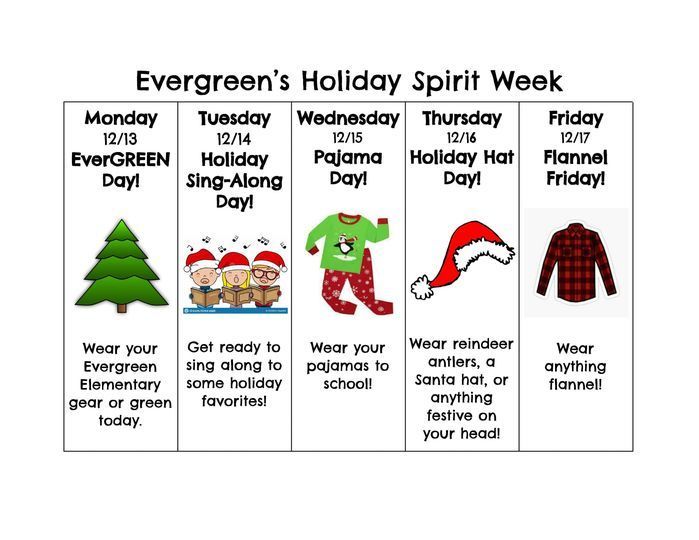 Evergreen earned 15,000 Eagle Bucks throughout trimester 1 and earned a movie with concessions day! Thank you for being kind, being safe, and doing your job at EG!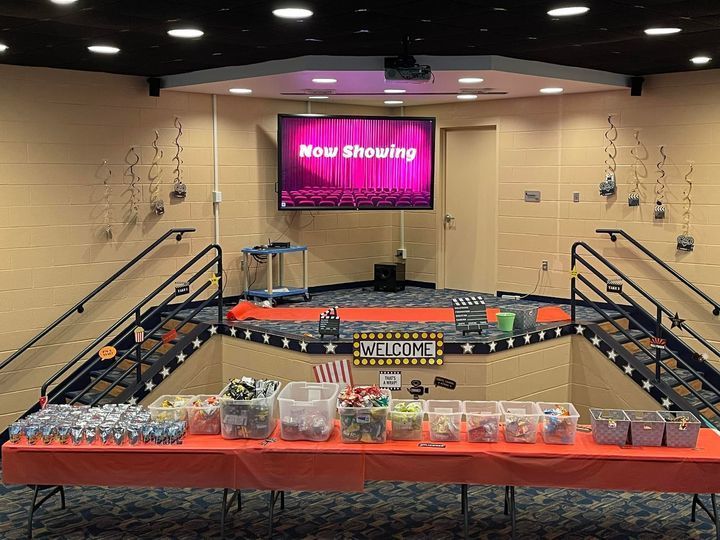 REMINDER - NO SCHOOL NOVEMBER 24TH-NOVEMBER 26TH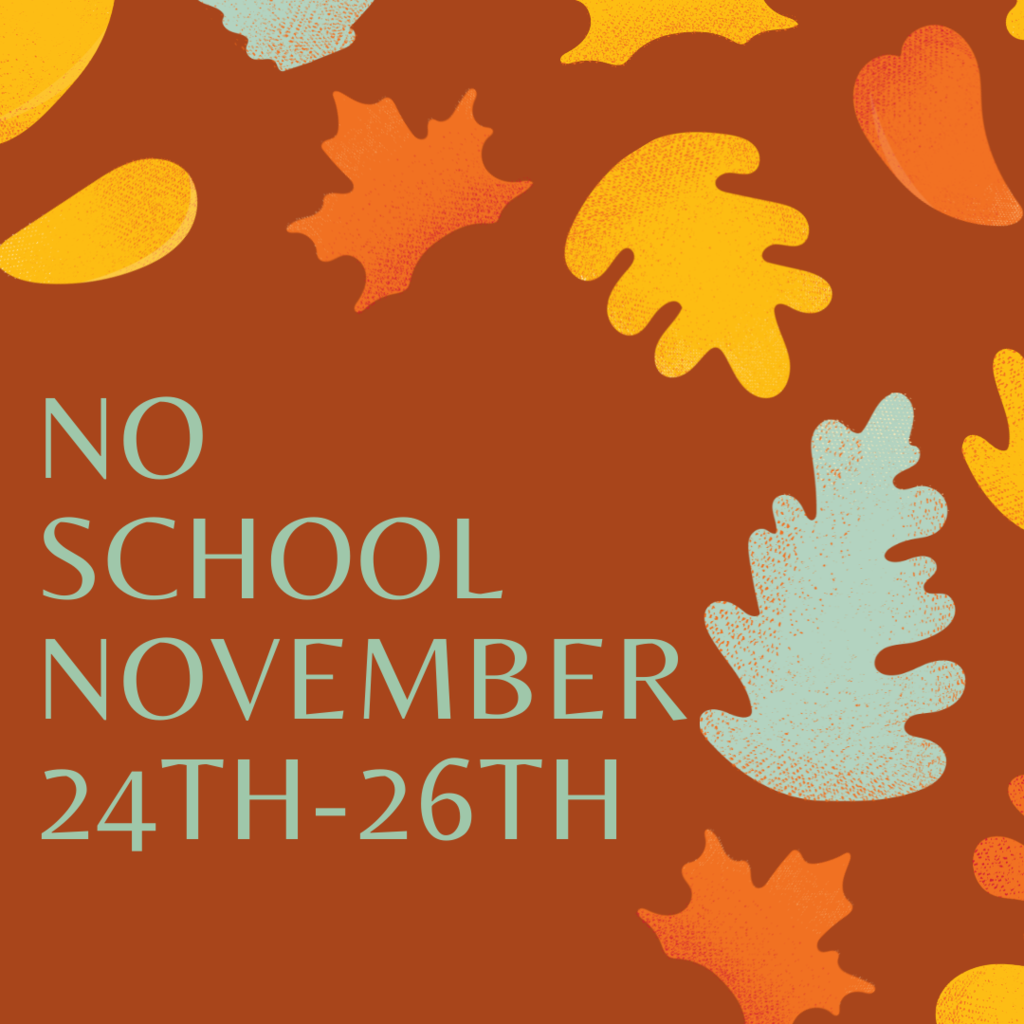 A sincere thank you to Kathy Halberg for donating over 400 books to Evergreen's library. These books will be used as replacement copies in the library, in the classrooms' library and ultimately in the hands of the students

Thank you to local author, Erin Peterson, for visiting our schools to read her new book "The Odd Ball" to our students! If you would like to purchase a copy for the holiday season, please email
strobel@waterford.k12.wi.us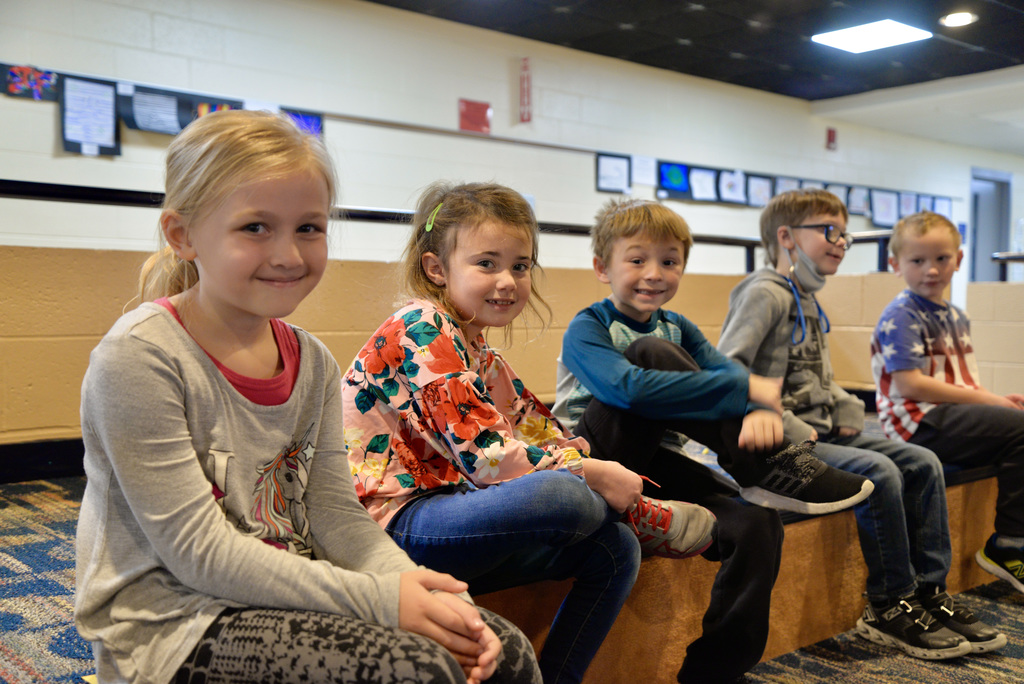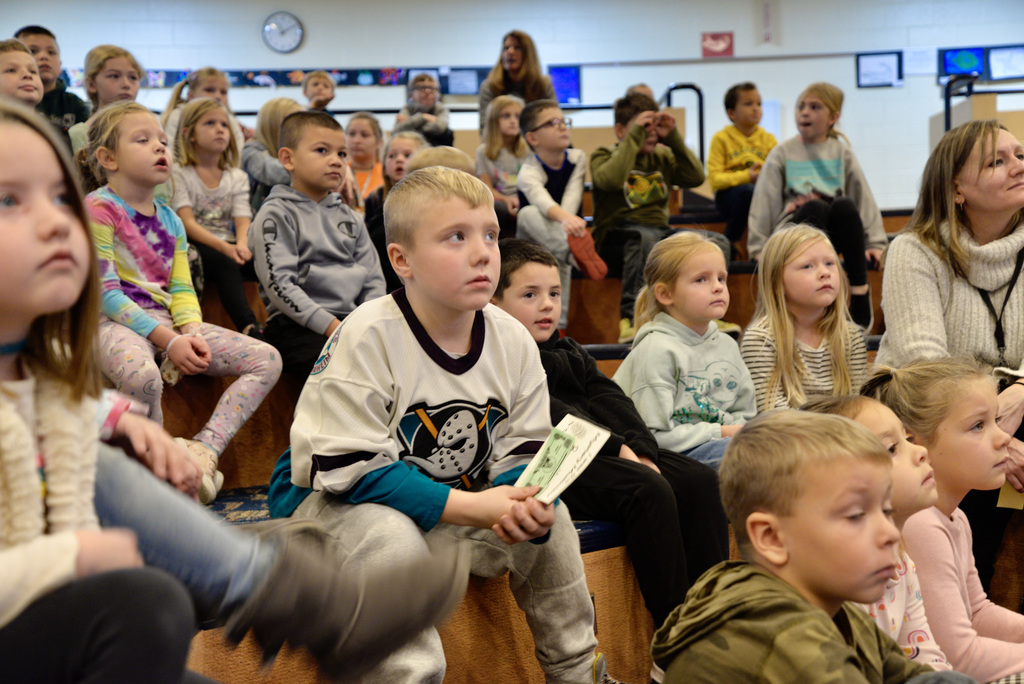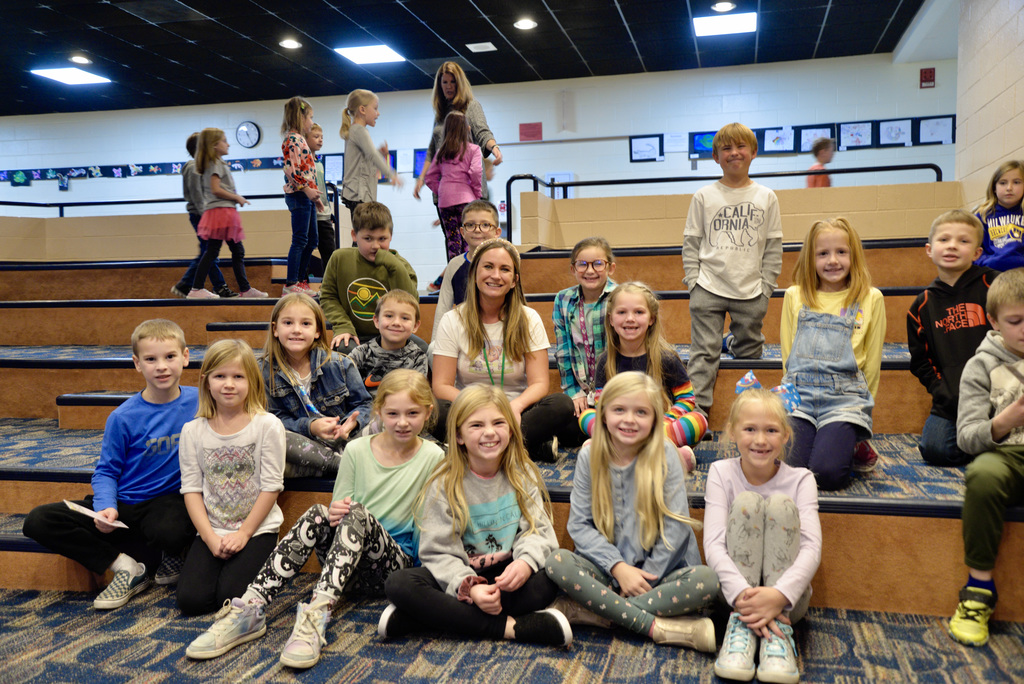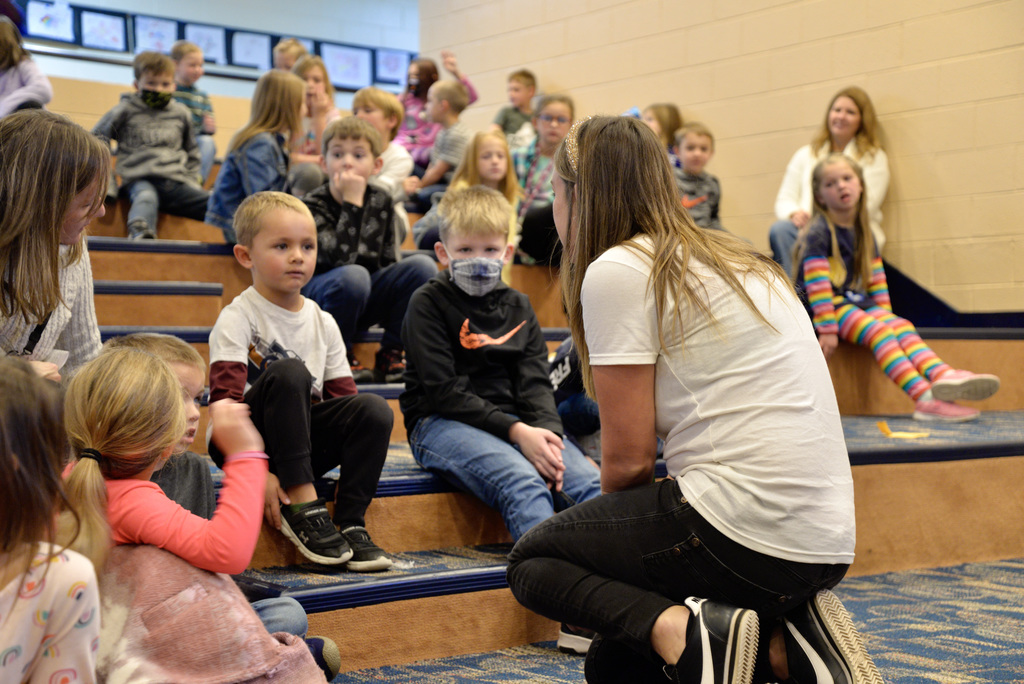 Evergreen: Local author Erin Peterson will be visiting Evergreen's K-3rd graders on November 15th to read her debut book, The Odd Ball. In the author's words, this book "focuses on acceptance. Sometimes we feel we need to change to make friends when all along we just need to be ourselves." Signed copies of her book will be available for pre-order. More information will be sent home. Please email Mrs. Strobel with any additional questions:
strobel@waterford.k12.wi.us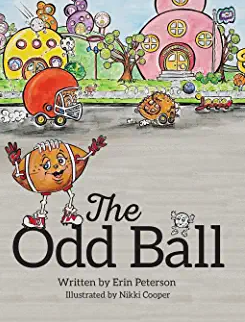 October is Fire Prevention Month and today the Waterford Fire Department spoke with our students about fire safety!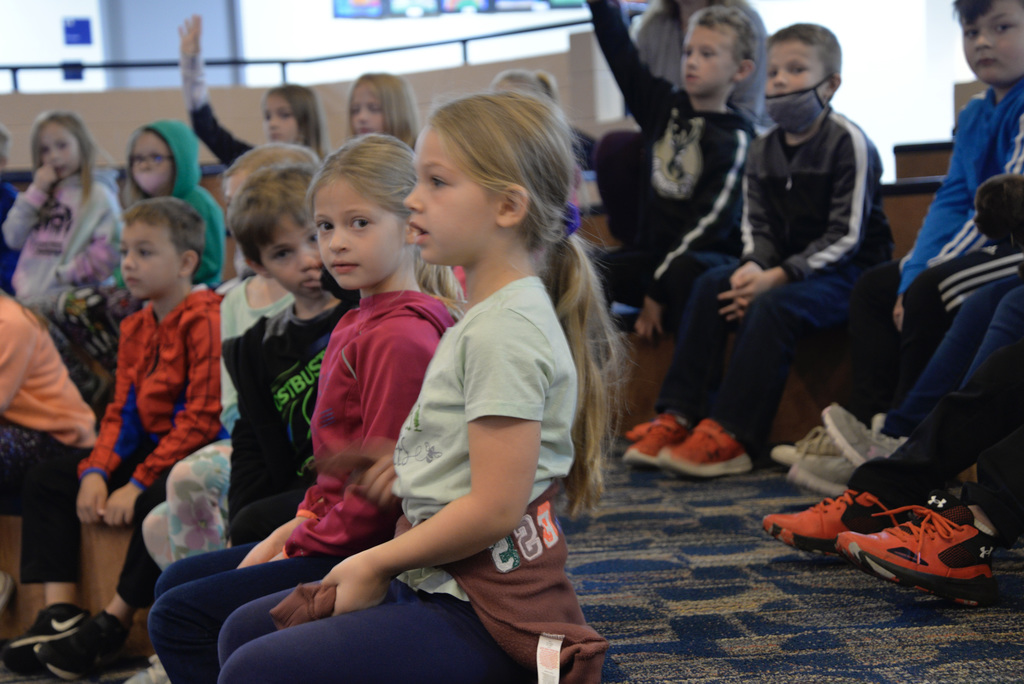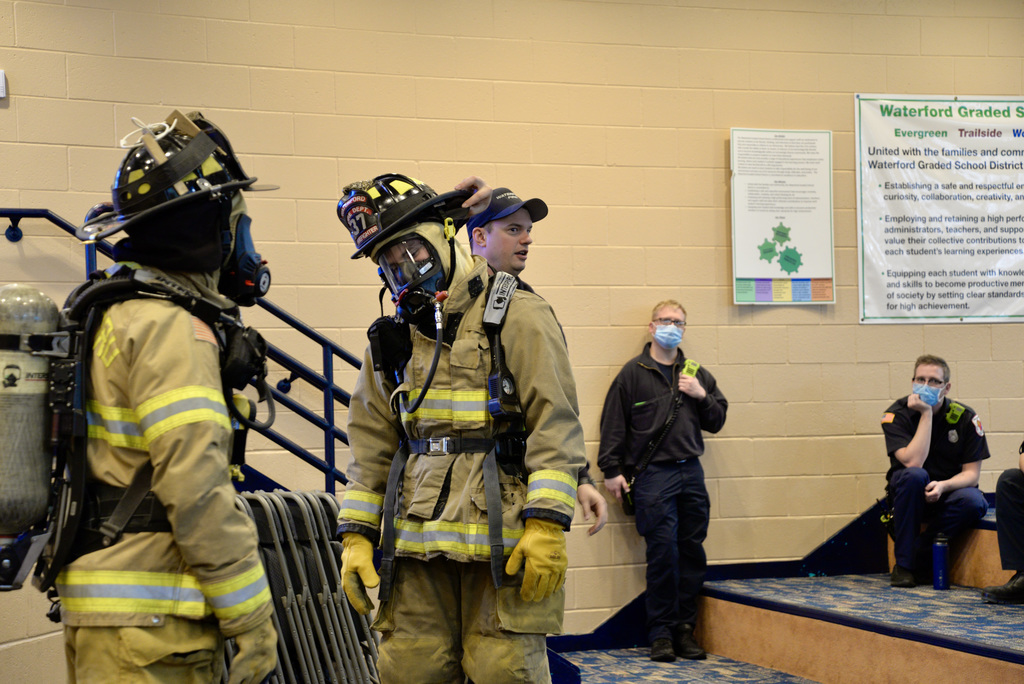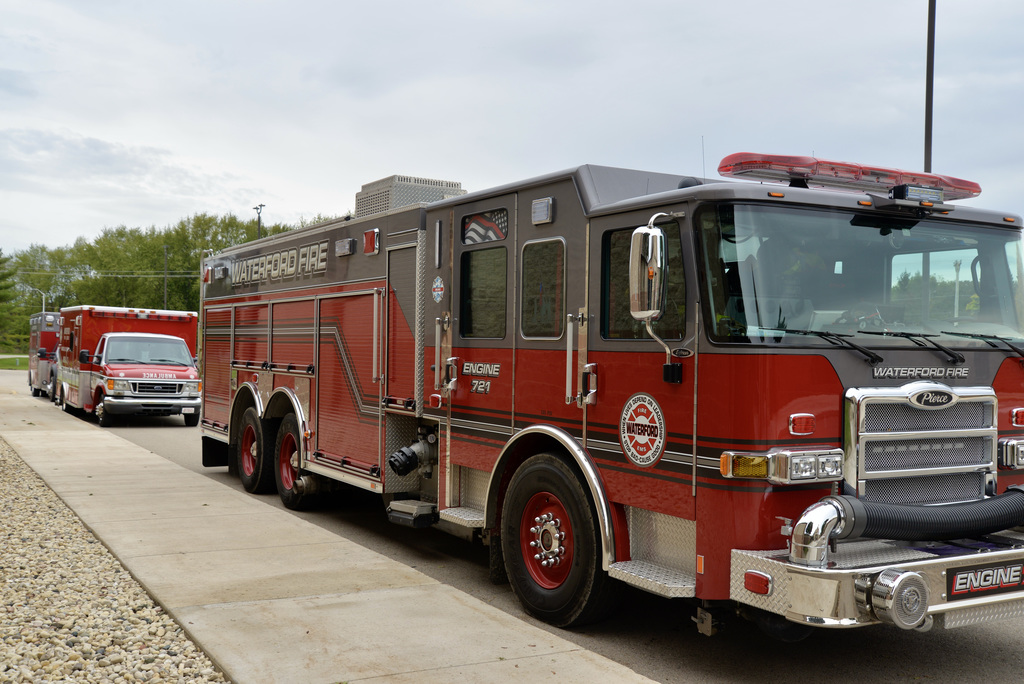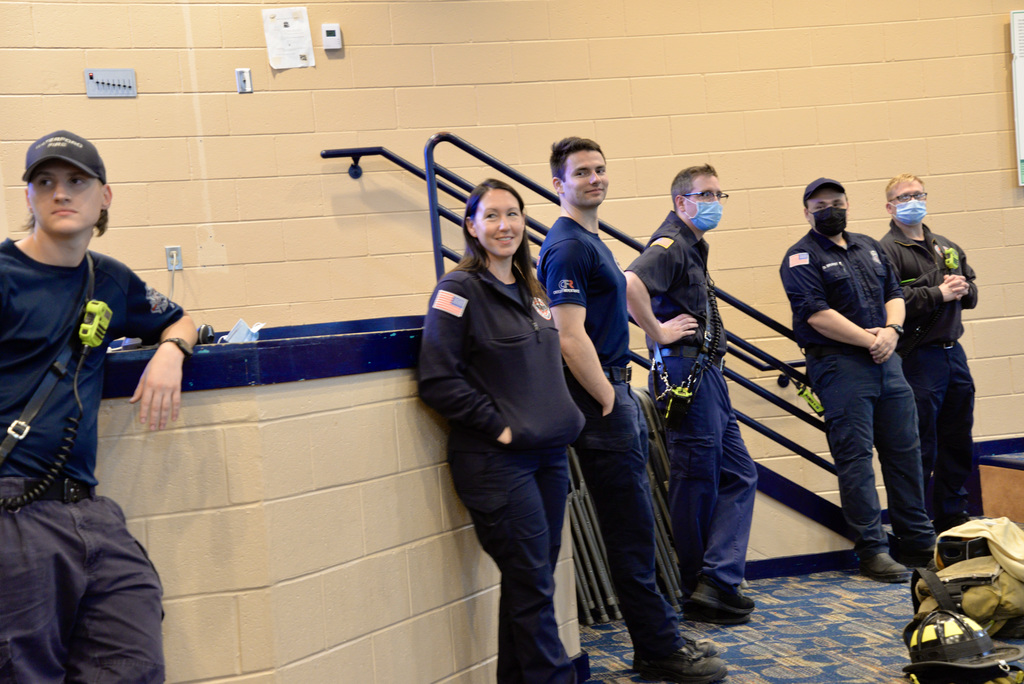 It's Wisconsin School Board Week! WGSD students benefit every day from the leadership and vision of our school board. Thank you Mrs. Fiehweg, Mrs. Hoadach, Mr. Koncki, Mr. Schrader and Mr. Wishau!