EDIT MAIN
ABOUT OUR DISTRICT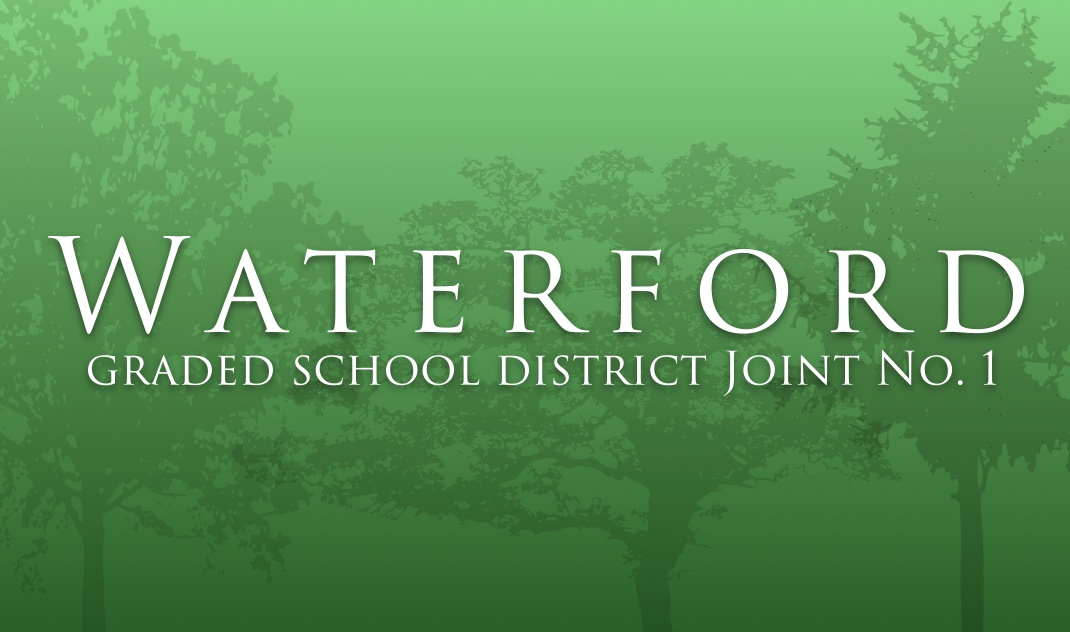 INSPIRED STUDENTS! EXCEPTIONAL LEADERS! AMAZING RESULTS!
Waterford Graded School District is located in Waterford, Wisconsin and includes four schools that currently serve over 1500 students in grades PK through 8th. We have a strong commitment to Academic Excellence. All of our schools "Exceed Expectations" or more on the Wisconsin state report card. Our students move on to the excellent Waterford Union High School and continue to excel with ACT scores that are truly amazing.
The vision of the Waterford Graded School District is possible through the combined efforts of families, staff and the community. As a close-knit community, we work along with families to create a collaborative culture to maximize student growth. Waterford Graded School District is proud to provide diverse programming to help develop the whole child. Every student has the opportunity to explore the fine arts, foreign language, and technology. We provide a large variety of gifted and talented opportunities for children as well as a comprehensive physical education program.
Waterford Graded School District also provides our community with the Waterford Recreation Department. The "Rec" Department offers a huge variety of athletic and creative activities for children and adults, from team sports to exercise classes. The Summer Playground program provides opportunities for elementary age students through the summer as well.
Through all of our services, we strive to develop through a growth mindset. We are always striving to learn and grow together as we build a modern learning environment that is safe for exploration and high achievement. We welcome you to join us in this mission.