Our students 💚 spirit week!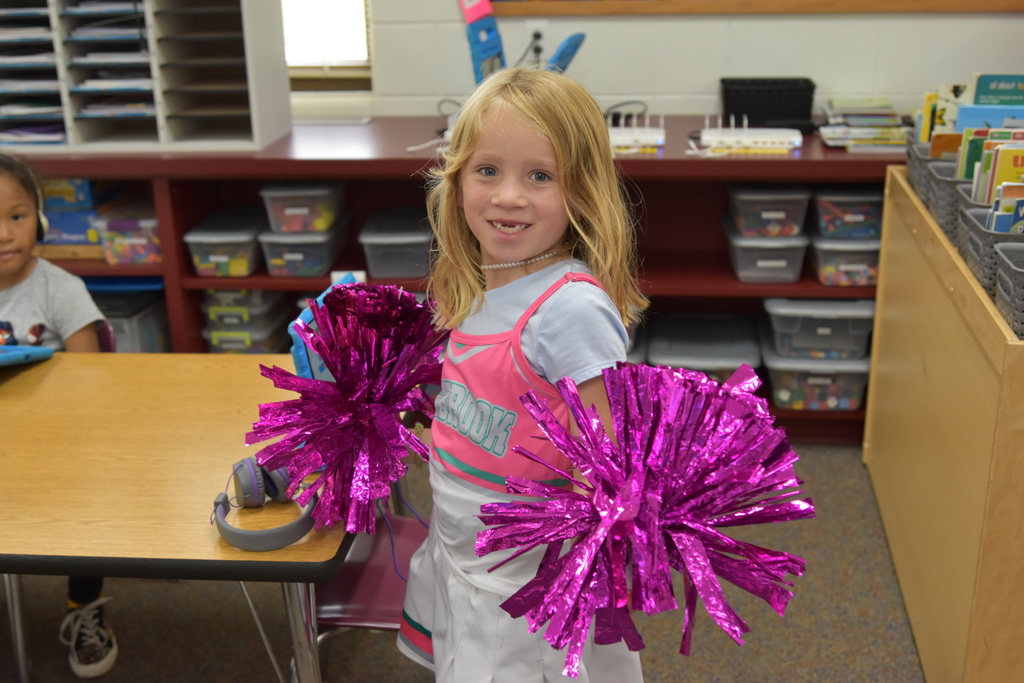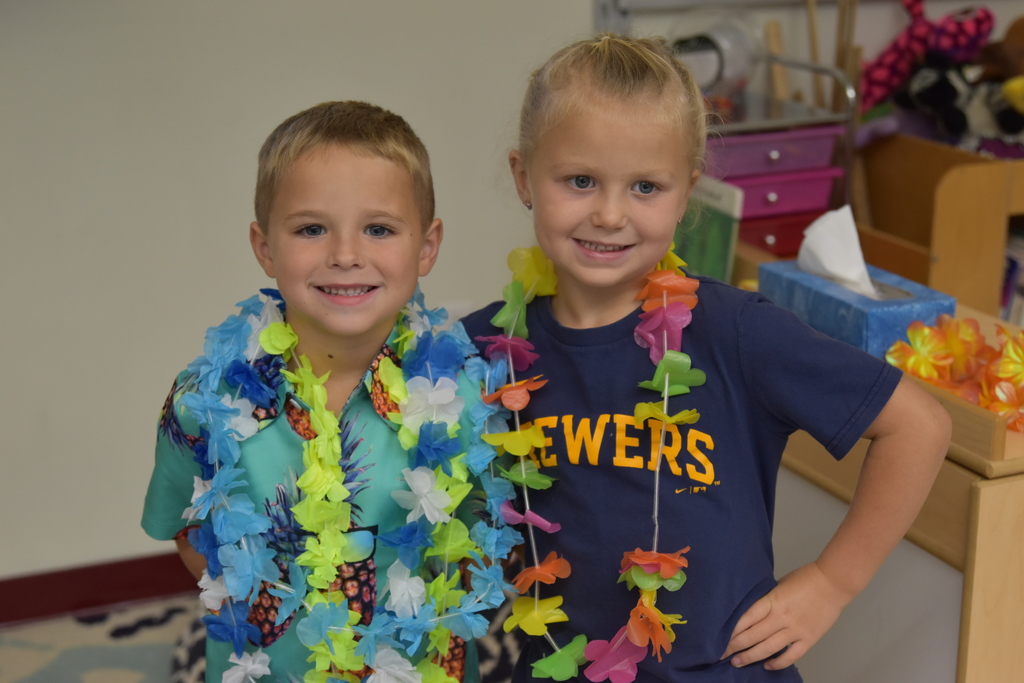 We are Hiring! Waterford Graded School District is looking for Part-Time Crossing Guards! Pay is $10.08 for 30 minutes. Locations Open: Buena Park and Main (Caseys) Fox River Middle School: 6:55 am - 7:25 am & 2:40 pm - 3:10 pm Evergreen Elementary 7:55 am - 8:25 am & 3:45 pm - 4:15 pm Lower Lot by WUHS Fox River Middle School: 6:55 am - 7:25 am & 2:40 pm - 3:10 pm Evergreen Elementary 8:05 am - 8:35 am & 3:45 pm - 4:15 pm Interested or want to learn more about the open positions? Email Denise Woodruff,
woodruff@waterford.k12.wi.us


Good luck to the Waterford Union High School Girl's Softball team at the WIAA State Tournament! We are so proud of you!! 💚

We want to give a special shoutout to Fox River Middle School students Kaylee, Karly, and Grant who presented at our last school board meeting. Students presented their findings about water and how they built awareness at Fox River!

All we can say is WOW! It was great to have Technical Sergeant Hall and Lieutenant Colonel Knight speak to many students about the Air Force and Space Force at Fox River Middle School yesterday. The students had great questions for them and there was some free swag.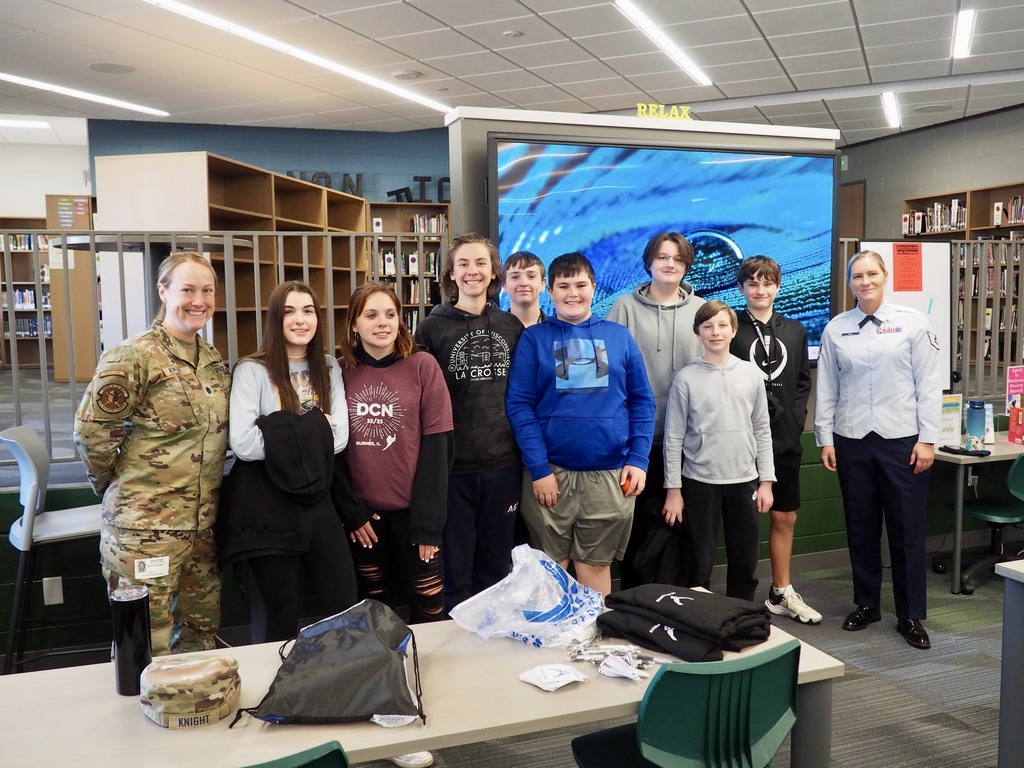 Summer School registration will be closing on April 28th at noon. There are limited openings in all three sessions. Please log in to Skyward to review the available courses.

Summer School course selection begins TODAY, April 4! You can access the course guidebook and directions on how to select courses through the link below:
https://www.waterford.k12.wi.us/article/1062853
All students who reside in the Waterford Graded School District or are currently open and enrolled in the district's 4K-7th programs are eligible to participate in Summer School.

The final rankings for WEMTA's State Battle of the Books have been announced: Representing Evergreen Elementary, The Pom Poms placed 54th out of 217 competing teams Representing Woodfield Elementary, Girl Squad placed 40th out of 217 competing teams Representing Trailside Elementary, The Waterford Book Warriors placed 31st out of 217 competing teams Representing Fox River Middle School, Golden Snitches placed 49th out of 213 competing teams We are so proud of each team that competed! Keep up the great work!

Thank you to all for attending the Elementary Art show last week!

We couldn't be more proud of the young artists who represented Fox River Middle School at the Southeastern Wisconsin Youth Art Month Show this past weekend at the Sharon Lynne Wilson Center for the Arts. The students were honored with an art reception and public display of their artwork during the month of February. Congratulations Kylie K, Belle M, and Hadley S for being chosen to move on to the state art show in Madison this month!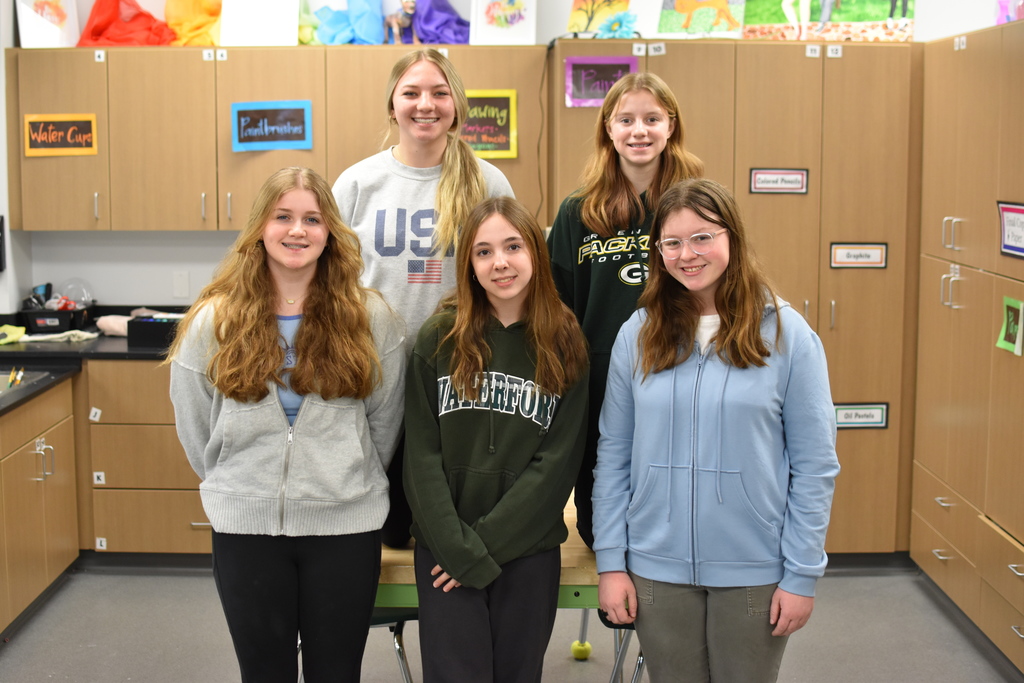 Thank you to all the vendors and presenters who came to Waterford to share on wellness! It was a day full of learning! Now that our staff is refreshed and recharged, we are ready to tackle the rest of the school year!

Thank you to our 8th-grade leaders for being part of the Kindness Retreat for our elementary students. You were great role models and showcased what it means to be a Falcon!

Author, Stef Wade, visited our students at Trailside Elementary, Evergreen Elementary, and Woodfield Elementary to showcase her new book Every Day's a Holiday!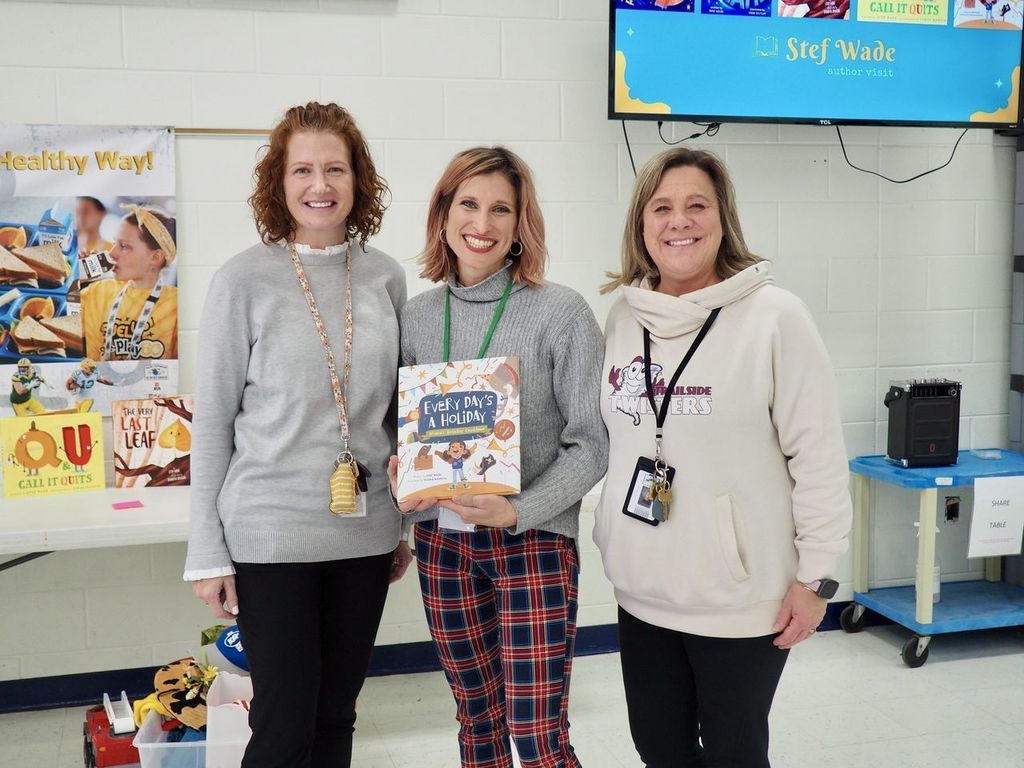 Congratulations to the fourth and fifth grade students who came together to compete in the Math 24 District Tournament. We want to thank the following 8th grade students who came to help lead and judge the tournament: Rylie K, Elyse H, Tyler J, Hudson S, Andrew W, Josh R, Noble H and Jacoby M. A special thank you to Tony Spence for helping judge the 5th grade students as well. 4th Grade District Winners: 1st place: Nolan S (WF) 2nd place: Griffin H (EG) 3rd place: Harvey G (WF) 5th Grade District Winners: 1st place: Travis K (WF) 2nd place: Easton V (WF) 3rd Place: Payton O (EG) The following students will move onto the Regional Tournament being held on Feb. 8th at Washington Caldwell: 4th Grade: Ben W (EG), Luc B (WF), Marek B (TS), Nolan S(WF), Harvey G(WF), Griffin H (EG). Alternates include, Austin F (WF) and Camden S (TS). 5th Grade: CJ M (WF), Ashlynn O (EG), Alana W (TS), Easton V (WF), Payton O(EG), Travis K (WF). Alternates include, Maddie K (EG) and Faye B (EG).

Once a Falcon, always a Falcon. Last Friday, a few former Fox River Middle School staff members stopped to tour the new facility! Thank you to Alice Peterson, Garey Jorstad, Alice Peterson, Tom Johnson, and Steve Schielke for visiting and sharing stories with us. Alice was also able to revisit with Jane and Karyn as Alice was their cooperating teacher! 

The theme of our 2022-2023 school is "Dream Big"! We are encouraging students to acknowledge and work towards their biggest aspirations. Each week we will be highlighting a student's dream! Meet Piper; she is a 6th grader at Fox River Middle School! Piper's biggest dream is to play softball professionally!

Thank you to all who came to the WinterFest event last week. The Waterford Recreation Department hosted a great event and it was nice to see so many community members.

Our Fox River Falcons participated in the University of Wisconsin Milwaukee Honors Band Weekend from November 18-20. The festival offers selected students from the midwest who were nominated by their band directors to participate in a weekend-long opportunity to rehearse and work with regionally and nationally recognized band conductors and music educators. In addition, they collaborated with UWM performance staff in sectionals and master classes and attended concerts presented by the university ensembles. Congrats to the students who represented Waterford! Emma, clarinet Josh, alto sax Isabella, alto sax Alivia, flute Kaydence, alto sax Kora, tenor sax Emma, trumpet Kyleigh, flute Owen, percussion Logan, tenor sax Mackenzie, clarinet Blake, trumpet

Reminder - There is no school, Wednesday, November 23 through Friday, November 25. School will resume on Monday, November 28.